Disclosure: I may receive commissions for purchases made through links in this post.
Are you trying to work and homeschool? Find out what to expect and tips and resources to successfully handle both! 
I still remember the day I began to juggle being a mom, working, and homeschooling.
All the hats I tried to wear looked so pretty as they came crashing down around my head.
I didn't know where to start. I didn't even know what to change.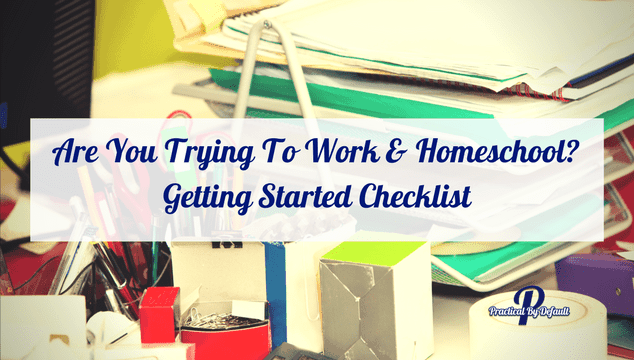 I made mistakes. I failed. I fell. I cried. A lot. (lol!)
I hit burnout first and survival mode. Yes, they are both REAL.
Gonna be honest, working and homeschooling is probably one of the most challenging AND rewarding things I've ever done.
Had I built the foundation, knew what to expect and had systems in place it would have gone A LOT smoother.
This getting started checklist is perfect for the new to working and homeschool mom but also great if you are still struggling. ♥
>>>Are you NEW to homeschooling? READ this First!<<<
1. Life Is Going To Change.
One of the biggest mistakes you want to avoid is thinking nothing is going to change.
Life changes. Adding work or homeschooling to your already full plate is going to change your life in one way or another.
Understanding this and getting systems in place will help you and your family adjust.
A few systems you'll want to get in place are:
2. Realize Your "Idea" May Not Be Reality. And That Is OK!
You might have this idea of what working and homeschooling might look like.
As you scroll through your favorite social media platform and look at these beautiful amazing and organized families sitting around their latest read aloud all cozy.
Confession: Homeschooling doesn't look like that for most of us. Especially if you are a working mom.
Homeschooling looks different for everyone. AND it should.
If you are reaching the homeschool goals that you set for you and your family, great! That is all that really matters.
Do that. Until it doesn't work anymore. Then step back and regroup until you find something else. <3
3. Child Care Solutions:
Finding child care can be a hard hurdle to overcome. Many daycare centers will stop taking kids that are older.
Before I even started to look for work I asked around and had a few options open to me. I am one of the blessed ones in that I had family living nearby. We also hired a sitter for a few hours.
Not everyone has that luxury. Keep in mind that childcare costs money. You'll want to make sure that returning to work is worth it to you financially.
I shared 15 ideas for child care solutions that can help you find childcare for your kids. Remember that not all of these ideas will work for you. Always do what is best for you.
Make sure to grab the list of questions to ask as you want to vet your child care. Never rely on an agency to ask the question you need answered.
4. Finding Time To Homeschool:
Homeschooling must take place between 8-4 M-F, right? WRONG. Homeschooling is extremely flexible in that your child can learn whenever and wherever you need them too.
When you first begin homeschooling this truth might take time to see. But once you realize that your child is always learning it is really hard to UNSEE it. 😉
Use the flexibility to your advantage. Many of us who have work schedules that are always changing choose to take our "weekends" during the week. That is when we do errands, library trips, visit museums and parks. (Hint: All places of learning off the books!)
We teach on the weekends. Hitting the books before and after work.
As much as I love planners, the type of planner doesn't really matter. Find one that works for you and use it. 
The system is what DOES matter. Many have benefited from using my own step by step system of figuring out how to fit homeschooling into a busy life.
It is simple, effective and works 😉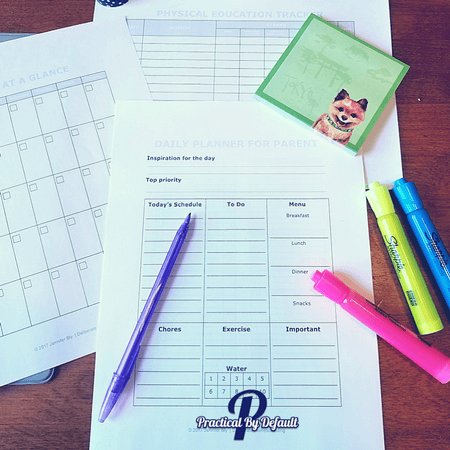 5. Getting Started With Curriculum
If you are pulling your child from public school the first thing you need to do is deschool.
What is deschooling?
In a nutshell, deschooling is a period of time when a family takes an intentional break from traditional learning.
The focus during this time period is relationship building and shedding of public school mentality.
Deschooling will look different for every family, depending on your current life situation and your experiences with the local public school system.
After you've deschooled you will want to figure out how you teach and how your child learns.
My number piece of advice that I live and breathe by is this:
It really is all about You. Your child. Your Family. Your Homeschool. In that order.
I explain how that works here: Curriculum Planning: It really is all about YOU.
The next step is finding out what you need to do as far as legal requirements for your area, how your child learns, and will it work for you? I use 7 questions to help me pick out the curriculum for my kids. (You'll find a workbook at that link)
If you are a brand new homeschooling mom be sure to read our favorite resources for getting started with homeschooling. 
6. Finding Friends For Your Child:
Because like or not we all need friends.
It can be difficult for homeschooled kids to make new friendships.
This is because homeschooled kids are:
Not exposed to other children on a regular basis,
Mom or Dad are working when these activities take place,
Mom and Dad don't realize how important it is to have friends that are kids
This is not about socialization it is about giving our kids the chance to make lasting friendships.
Remember our job is not to force our kid to make friends, it is to provide them with the opportunity to meet children. What happens from there is really up to them.
Providing these opportunities is not always easy. It means a sacrifice of both time, energy, and effort. It might mean stepping up to the plate more than we want to. But we are parents-It is what we do!
You can help your child find friends as a working mom. It just might mean getting a bit creative and thinking outside the box. 
7. Don't Do It Alone, Involve Your Family
I'm circling back to where we began. Get help.
You are not superwoman and you can't do it all. None of us can.
As I tried to work, homeschool, do the cooking, shopping, cleaning etc all on my own without help it led to a super not fun period called Homeschool Burnout. Ladies…do yourself a favor and avoid this at all cost. 
After a good chat with my husband and teens about teamwork life got so much better.
My husband grocery shops, my kids do chores  and are learning to cook.  My husband cooks on the weekends.
We work together around the house on the yard work. This is a great way to spend time with your family and catch up.
You don't have to do it all. Ask for help.
8. Don't Do It Alone, Find Your Tribe
I know how it feels to be alone in this journey. To be surrounded by others who don't really get it.
It is why I started this site actually. I felt so alone. I knew there had to be others out there doing this thing and doing it well. Turns out I was right.
I've had the privilege of interviewing many moms who are doing all kind of amazing things while homeschooling such as:
Running their own businesses
Working outside the home
Blogging
Teachers (in the public school system)
Authors
Creating online courses
Just to name a few. (Read these interviews here)
I also hang out with a super positive, supportive, and kick butt working homeschool moms out there. It's the perfect place to get feedback, make friendships, and ask questions. Read these interviews here
They all balance homeschool and working.
It can be done, you are not alone!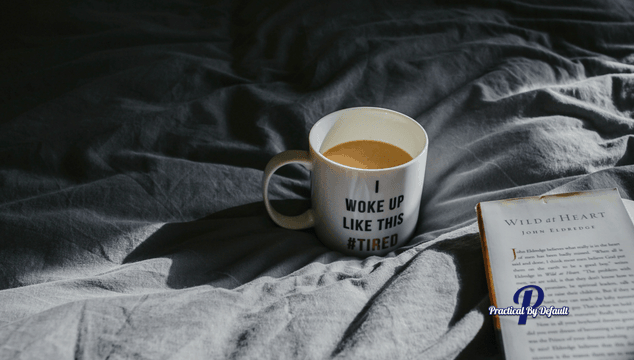 9. Take Steps To Avoid Burnout
Burnout is real. You need to recognize the signs and how to take action to stop it before it hits.
What is Burnout?
Burnout can happen to anyone and can vary from person to person.
Generally speaking, burnout is more than being tired, exhausted and not wanting to do anything.
Instead, it is characterized by chronic exhaustion, feelings of frustration and powerlessness. Being overwhelmed by minor things such as basic everyday decisions of what to eat, wear, and do. Handling everyday tasks is like the straw that broke the camels back. You just can't cope!
Those suffering often will withdraw emotionally from family and friends in order to cope, they lose motivation and become less productive.
Having the systems in place I mentioned above is a big help avoid burnout.
BUT  if you've put off getting those systems in place OR haven't discovered what will work and won't work for you yet you might still be floundering.
Grab the free workbook here on how to avoid burnout along with the steps to get you back on track!
10. Know The Signs of Survival Mode & How To Get OUT!
When we experience trauma, loss or change in our life we can find ourselves acting, saying, and doing things we never thought we would. Major shifts in our life often result in added stress and can trigger "Survivor mode".
No matter if you are already working and adding homeschooling to your life, or you are already homeschooling and entering the workplace this change can activate survival instincts.
All of a sudden you are doing new things. You have added responsibilities to an already full life.  Kids to teach, lessons to plan, a boss or clients to answer too, a house to run, food to shop for and prepare, and the list goes on.
This is a big change that no one wants to talk about.
I share 9 signs of survival mode and how to get out right here.
11. It Takes Time To Find Your Groove
If you are brand new to juggling work, homeschool, mom and all the things be patient. 
With both you and your children. It takes time to adjust.
The first year is always the hardest. 
You will make mistakes. You will have hard days. You will have great days.
This is normal.
When asked what is one thing every working homeschool mom should know I often reply, Don't do it alone.
There are actually 50 things I'd like to add to it 😉 Grab that list here.
---
It can be hard to think positive when loved ones, friends, and family tell you what you are trying to do isn't impossible. I am here to tell you it IS possible to work and homeschool.
You can do it! I can help,
Jen
PS. These are just some of the building blocks of a creating foundation that works for you while juggling working and homeschooling. If you are looking for more information please sign up here for a free E-Book. on finding balance in your homeschool. You can do it! <3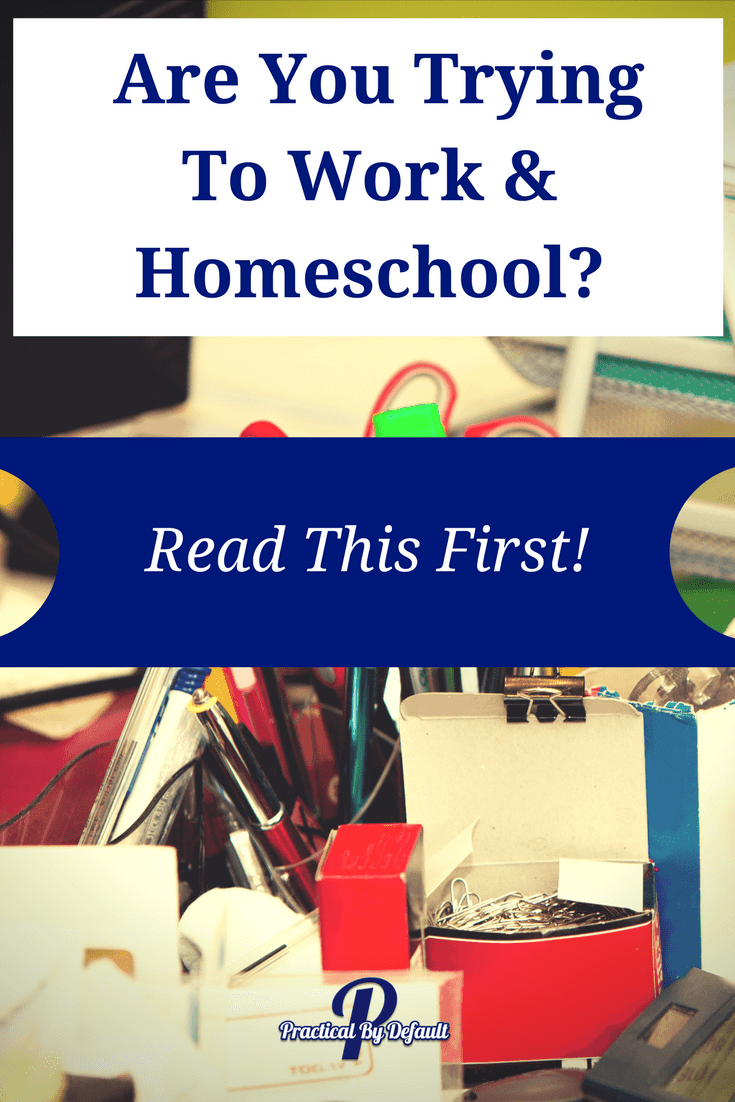 Hi, I'm Jen. I help working parents balance work and homeschooling by providing encouragement, support, and inspiration. You are warmly invited to Join the Online Community Here!