Disclosure: I may receive commissions for purchases made through links in this post.
The Instant Pot was one of the most popular gifts given over the holiday season!
Did you get one?
Is it by any chance sitting on your counter or in a closet in a box?
I love my Instant Pot!
Which is kind of funny considering it took me over a YEAR to invest in one.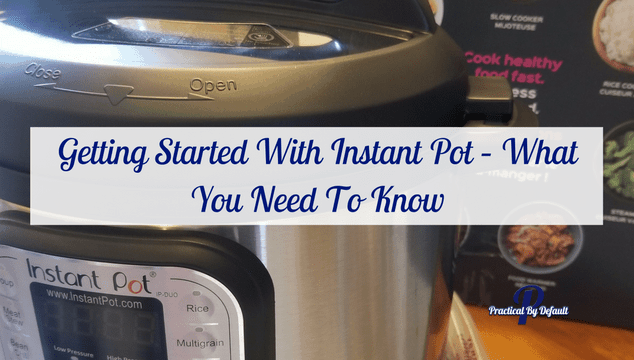 And then my husband ended up getting it as a gift because I just couldn't bring myself to buy it, lol!
I love my Instant Pot because it is fun to use, easy and continues to save me time and money.
However it won't do any of that great stuff if you leave it in the box, am I right?
How To Set Up Your Instant Pot
If your brand new Instant Pot is resting in the box, you are going to want to watch this great step by step guide to getting it out of the box and start cooking!
Katie shares this great video guide walk-through: Click here to watch/read!
There are videos and a step by step guide to help you get started.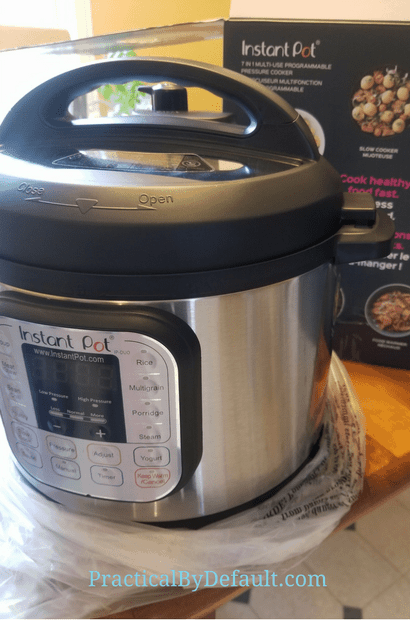 Instant Pot Safety
Now that you have it out of the box you might be wondering if it is really safe to use.
When I got my Instant Pot the most common response I got was warnings of pressure cookers blowing up!
Needless to say one of the reasons I LOVE my Instant Pot is BECAUSE it is safe. I got the Instant Pot DUO60 6 Qt 7-in-1, because I live in a small house and this one is also a slow cooker, rice maker, yogurt maker, steamer, sauté etc.
Now, it is not 100% human proof but pretty darn close.
I want to share with you 3 important things you want to take note of.
>>>By the way, Katie teaches your kids safety points in her Instant Pot course for kids. Including hot zones and other safety measures. Or read my full review of her programs here: Homeschool Cooking Curriculum We Love – Our Experience With the Kids Cook Real Food Program
For the record, these are only for the Instant Pot brand, as it is the only one I am familiar with. As always read the manual for YOUR Instant Pot for all safety instructions.
1 Safety Feature: The Locking Lid
As I mentioned everyone kept telling me my lid was going to blow up and kill someone. Sigh!!
The first thing I tested was to see if the lid really locked, like the manual said, before I hand it off to my kids I needed to know it was safe!
When the pot is up to pressure, the lid locks. You can not turn the lid and open it while there is pressure in the pot. Trust me I've tried.
I have ended up turning the whole pot around in a circle trying to see if it would budge. You'll need to wait until the pressure is gone to open it.
Note: You should NEVER try to pry it open. It is locked for a reason.
2 Safety Feature: Fill Lines Are NOT A Suggestion!
Your Instant Pot, the liner, has lines on the inside.
You'll notice one says MAX. This is for the "Slow Cooker" setting.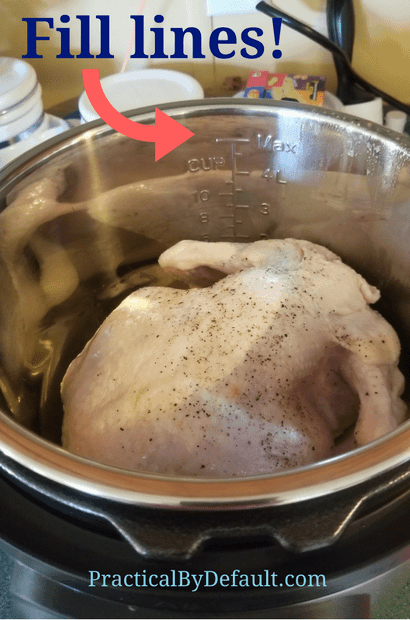 For pressure cooking the manual says clearly, do not fill over 2/3rd full.
If you are cooking beans, grains, or anything that could expand it says, do not fill more than half full.
These are given for safety reasons. Breaking those rules can cause issues. Be mindful when filling your Instant Pot.
If you find yourself struggling to stay in those limits you may need to invest in a bigger Instant Pot, like this 8 quart one.
OR half the recipe!
3 Safety Feature: When To Quick Release!
Quick release is a great time-saving feature that does exactly what it sounds like. Quickly releases steam and pressure from your Instant Pot.
However, you should not quick release thicker foods such as oatmeal, porridge, chili, rice etc. even if the recipe says it is okay.
The reason behind it is there is a slim chance these thicker foods could trap steam pockets. Once the lid is open these pockets could bust!
If you need to quick release for any reason, be sure to jiggle the pot well first!
Psst…Did you grab the free guidebook? Limited time offer! You can get your copy here >>>FREE Instant Pot Guidebook
Recipes For The Instant Pot
Alright so you have it out of the box. You know how to use it safely. Now you need recipes!
There are so many great places to get recipes it can be a little overwhelming.
I decided to take recipes I knew would save me time and money and start there.
Here are three examples: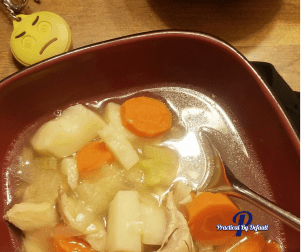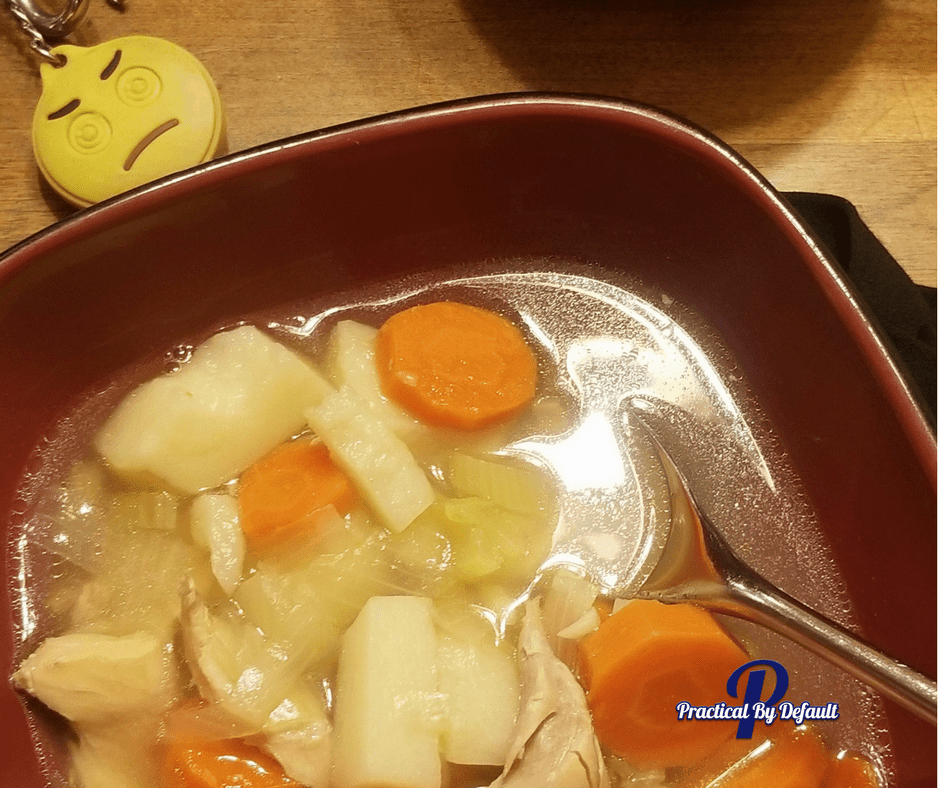 The whole chicken was amazing. It saved me time as I could do other things while it was cooking.
From the chicken, I made bone broth AND had enough chicken leftover to make Homemade Chicken Soup. I think I used a variation of this Quick and Easy Chicken Soup.
This saved me money. In fact I am finding that most of my recipes make more food resulting in easy lunches for the next day. Crazy but true!
I also downloaded this free app from the Instant Pot Company. It is okay, good for starters but not my favorite. It works. 🙂
This PDF is filled with recipes perfect for those just starting out with their Instant Pot. Click here to check them out.
I challenge you busy mom to use this information to get your Instant Pot outta that box and start cooking today! You're gonna love it!
What is your favorite recipe you've made so far? Let's chat in the comments!
Take Care,
Jen
PS. One of my favorite things about the Instant Pot is how EASY it is to use. My kids have been cooking up a storm which is awesome because it not only builds their confidence but I get a night off! lol!
We are in love with the Instant Pot Cooking Course for kids, be sure to check it out here and give yourself a night off from the kitchen!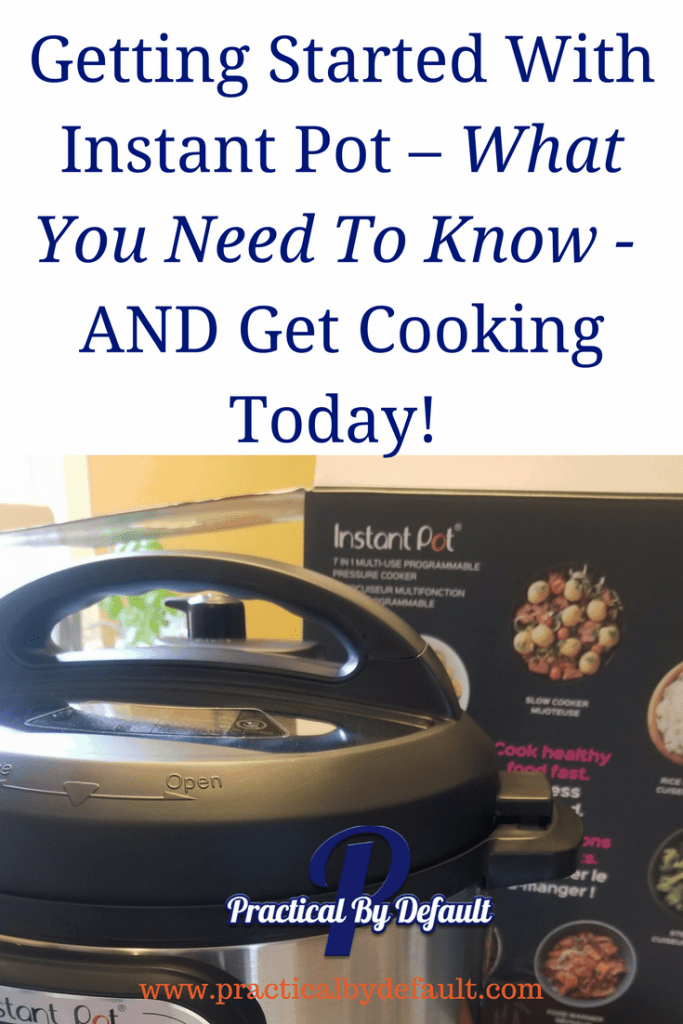 Hi, I'm Jen. I help working parents balance work and homeschooling by providing encouragement, support, and inspiration. You are warmly invited to Join the Online Community Here!