Disclosure: I may receive commissions for purchases made through links in this post.
Planning curriculum for your child can be overwhelming, to say the least. Ask these 7 questions and keep it simple!
A simple search through Google and a few keystrokes later you can be drowning with choices.
If you are a brand new homeschooler "overwhelmed" and "lost" are the last place you want to be.
In order to keep it simple for me, I use a simple, practical, step by step process to make it easier on me.
I am sharing my 7 questions I ask myself when deciding on what curriculum to use for the next year. These questions help me save time, money and make sure that the curriculum will work for my child and my family, which brings me much comfort.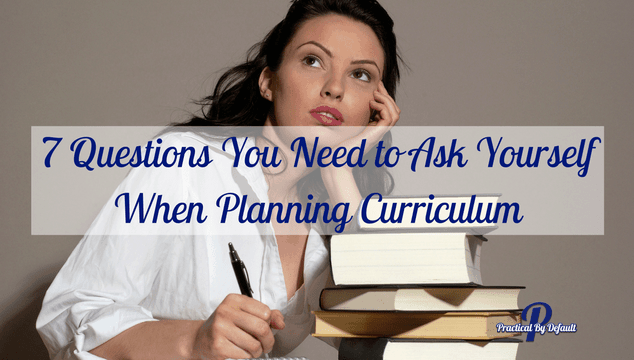 This is a long detailed post so please pin it or book mark it to come back later!
When choosing curriculum for our family we need to remember the process.
Even before considering the following 7 questions you want to be sure that your curriculum includes you, your child, your family and your homeschool.
This will free you up from expectations and let you really focus on what is best for your homeschool!
7 Questions to Ask Yourself When Planning Curriculum Are:
1. Does this curriculum work with my child's style of learning?
2. How much does the curriculum cost?
3. Will it fit my schedule?
4. Will this curriculum fulfill all the legal requirements needed for a full course of study?
5. Does the company ship to where I live? Or is there a way for me to obtain it locally?
6. How will much assistance from me be needed for them to use this curriculum? Is it self-paced, encouraging independent learning, or relying on parental assistance?
7. Is this part of a series I have started in the previous years?
Choosing curriculum should not be overwhelming but like a fun treasure hunt.
Let's break down how I use each question to tailor my homeschool to our family and you can too!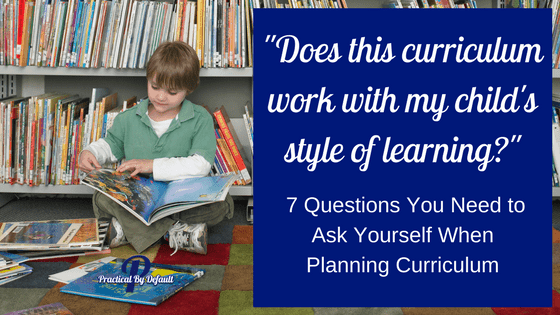 Please find in this guide:
Examples
Worksheets
Videos
and more!
Let's get started!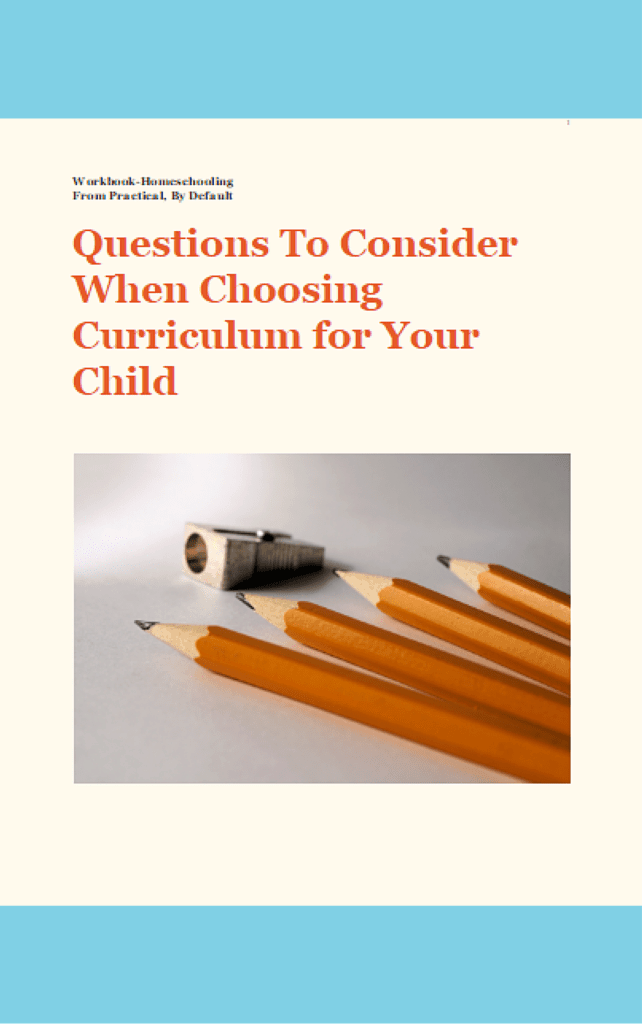 Choosing Curriculum For Your Child
Planning Curriculum: Learning Style
The first question I start with is: Does this curriculum work with my child's style of learning?
When asking this, consider the way your child processes information.
There are many different types of ways to learn but here are 3 basic types:
Auditory Learner
Kinesthetic Learner
Visual Learner
An auditory learner learns through what they hear. They benefit greatly to having things read to them, instructions given orally, and will probably enjoy read alouds. When given dictation they will excel.
Examples: Using Story of the World Audio CDs and letting them color, do arts and crafts while listening and learning. They may love Stories from Around the World while asking the questions, making the recipes or looking at a globe.
A kinesthetic learner learns through hands-on. They need to be moving and do not like to sit for long periods of time. They want to "try" what they are learning.
Example: A Science kit that allows them to learn and do. For younger children, you might try one like this one Magic School Bus Chemistry Lab. For older children Science Expeditions.
A visual learner wants to be able to see what they are being taught. They prefer pictures, demonstrations, flash cards, and video approach to learning.
Example: Flashcards like these, Math Operations Flash Cards, help them recall information and "see" the question.
Bonus tip: If you are uncertain of your child's learning style, watch them teach themselves something. They will naturally teach themselves in the way they learn best.
Therefore, you need to make sure your program/curriculum choices take the type of learner your child is into consideration.
Something to think about is what is your own learning style? If your learning style is different from our child, this may make it harder to teach the way they learn. However, determining this helps us recognize the need for change.
Bonus: If you want to find out what type of homeschooler you are you might love this quiz!
Planning Curriculum: Counting the Cost!
Question 2: How much does this curriculum cost?
I know this is not a favorite subject but considering the cost is important. Homeschooling doesn't need to cost an arm and a leg. You can do it cheaper, but it does take time and planning.
Pro Tips For Saving Money:
● Search for sales, second-hand and/or gently used will help.
● Reuse if you have numerous children, can they all use it?
● I like to keep an eye on Amazon.ca/Amazon.com for free shipping deals and/or used curriculum.
● Check in for sales in bookstores, yard sales and gently used sales
Also, some curriculum is just plain worth spending money on. We have a few favorites that we purchase each year because it just works for us! Yes, we could get it cheaper or maybe free, but it would not work for our family.
I am super passionate about making my dollar stretch as far as it can.
I've shared my favorite simple ways to save money on homeschool curriculum as well as keeping a resource page of free or frugal resources so be sure to check them out.
Below is a Video Mini-Series Tips on Saving Money
Using this chart determine cost and plan for your homeschool curriculum. Print off as many as needed for each subject/child.
Planning Curriculum: Working With Your Schedule
The next question is: Will this curriculum fit in my schedule?
This is a great question because some programs are time intensive requiring a lot of prep time from you and/or much busy work.
Consider:
How it fits with your current schedule?
How many days a week will be needed?
How many hours?
Will you feel rushed if you do not complete it on time?
I like to read the reviews on a product before I buy it. This is where I learned how important reviews are!
Take advantage of any free trial periods you can or borrow curriculum from friends to see if it will work for your family if possible. Many either offer free samples or cheap rates to test them out.
Homeschool Curriculum Trials:
Schedules change often, even within our own family so be sure to take the time to double check, and please don't be alarmed should you need to change your schedule a few times throughout the year.
I always use the first month of school our trial month. It seems this will quickly show up any flaws in my planning.
Stop being overwhelmed planning homeschooling, follow the guide for your family. Be you!
Click To Tweet
Planning Curriculum: Legal Requirements
Question 4: Will this curriculum fulfill all the legal requirements needed for a full course of study?
*Disclaimer: I am not a legal adviser in any way, always check with your state/province.
Depending on where you live, what country, state, province etc., will change what is required by law of you as a homeschooler. Also, note that what is "required" for public school is often quite different for a homeschooled child.
Websites for more information are:
For information in other countries, please contact your local department of education.
What is a "credit"?
As for what equates a high school credit and what doesn't, there seems to be conflicting views around.
The best advice I have found is from Let's Homeschool High School, where they say 120-180 hours of work = 1 full credit, and 60-90 hours of work= 1/2 credit. For more detailed information, please check their site.
Quick Reference:
1 full credit = 180 days or 180 hours of work
1⁄2 credit = 90 days or 90 hours of work
Planning Curriculum: Shipping vs. Pick up
Question 5: Does the company ship to where I live? Or is there away for me to obtain it locally?
Due to the fact I do most of my research online, I tend to buy online. I love the convenience of having the books delivered to my door, saving me time and money.
However, I can not tell you the times I have found the "perfect" piece for a curriculum, only to learn they don't ship to Canada! So annoying!
Therefore don't count on a book/text or resource, unless you are sure that you can obtain it. This is especially important if your school board needs to approve your curriculum beforehand.
Also, note that if the item is coming across a border you may need to pay fees of some sort. I always try to list both Amazon.com and keep a box in my side bar for those from Canada to find the item for this purpose.
Some of my readers are from either side and by using the one for your country you can save border fees, shipping fees etc. Trust me I got burned with an extra $40.00 at my door for a "free" item from USA. I ended up paying $80.00 for shipping alone on that one. UGH!
I've saved ton by ordering my books through Christian Book, Amazon.com, (Amazon.ca) and Educents. Shop around!
If you are unable to find it online, do not forget your local bookstore, library, and sometimes a university or college campus will have a bookstore. I love checking the "gently used" sections for a great deal!
Check with other homeschoolers as homeschool groups often will have a used curriculum board/sale. Keeping a list on your phone is great when you are out and about and find a sale on books.
Action Step:
Once you have a list of your subjects and books/resources needed, keep a list on you. This will allow you to check for, not only sales to save you money, but availability in your area.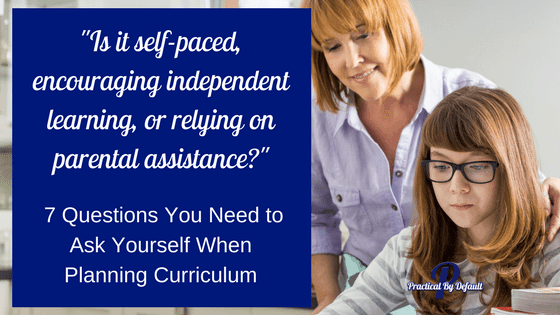 Planning Curriculum: Parent Involvement
This next question is vital especially for working homeschool moms.
Question 5: How much assistance from me will be needed for them to use this curriculum? Is it self-paced, encouraging independent learning, or relying on parental assistance?
This is where knowing your child, your goals for them and they way they learn comes in super handy.
Reading a review of the product if it is a new curriculum will also help you determine how much of "you" your child will need to complete the curriculum.
If you are just in the training period of encouraging your child be more independent in their learning, finding curriculum designed for them to learn on their own will be very helpful in this endeavor.
Usually, this type of program will be clearer in their instructions and worded for the child, not the instructor.
If you are just branching out in this matter I personally find introducing one or two of the subjects as independent learning at a time is a nice way to ease them into self learning without overwhelming them.
Know how much of you they will need also helps you in scheduling.
To Illustrate: If you choose a course that has an instructor's manual and student workbook, which relies on you being available, be sure to schedule it on a day of the week or time you are available. Don't frustrate yourself and the child.
Our Personal Example:
We used Writing with Skill this year, it comes with both an instructor manual and a student workbook. This program takes does take more time than other programs we use.
We attempted to do this while I was at work, but playing catch up the next day or a few days was very annoying and frustrating to both me and the children. Because I wasn't there to correct mistakes as they happened or reteach things from other perspectives we ended up going back over lessons that should have taken moments took hours instead.
Learning that lesson I now schedule this on days where I am available to take time, sit down and go over the work with them.
Action Step:
Set aside time each month to make sure the curriculum program you are using still works with your schedule. If not, take steps needed to make it work for you.
Planning Curriculum: Programs That Continue
The last question I ask when planning curriculum is: Is this part of a series I have started in the previous years?
If you are using a series will you continue to use it?
Be sure to check with the questions above to make sure it still fits your child.
Each year I look for any changes in their learning styles that may have occurred during the year and any "life changes" or "job changes" that may have occurred.
After considering those things, find out if the curriculum is still fitting your needs. It can be hard to step away from a curriculum we are familiar with.
However, if it is no longer working than changes may be needed.
A personal example:
We had a favorite math program. A change to our personal life (me returning to work) made this great program that we loved no longer work for us.
Making the change was a challenge as the program was designed to build on the previous books. I worried if I put the children in a new program they would be missing key information.
I overcame this challenge by reading reviews, looking at sample pages, doing placement tests and using videos to teach anything that they came across that was "new" to them.
Changing a curriculum is not always easy but it does pay off when the program starts clicking and joy returns to your homeschool.
Action Tip:
Make sure the curriculum continues to fit your child and your needs even if you have been using it for years. If it no longer works for you, it may be time to choose something new.
Planning Curriculum: Answers!
You are now set with the tools to make choosing the right curriculum for your child a joy instead of a headache.
You have discovered:
● Your child's unique learning style
● You have the tools to track the cost, no surprises!
● If it fits your family schedule
● You know where to find the legal requirements
● How to obtain your curriculum both online and locally
● If your chosen curriculum will be self-paced or not
● How to decide to keep on with comfortable curriculum or choose new!
Thank you so much for sticking with me until the end. Don't forget to pin it here so you can revisit!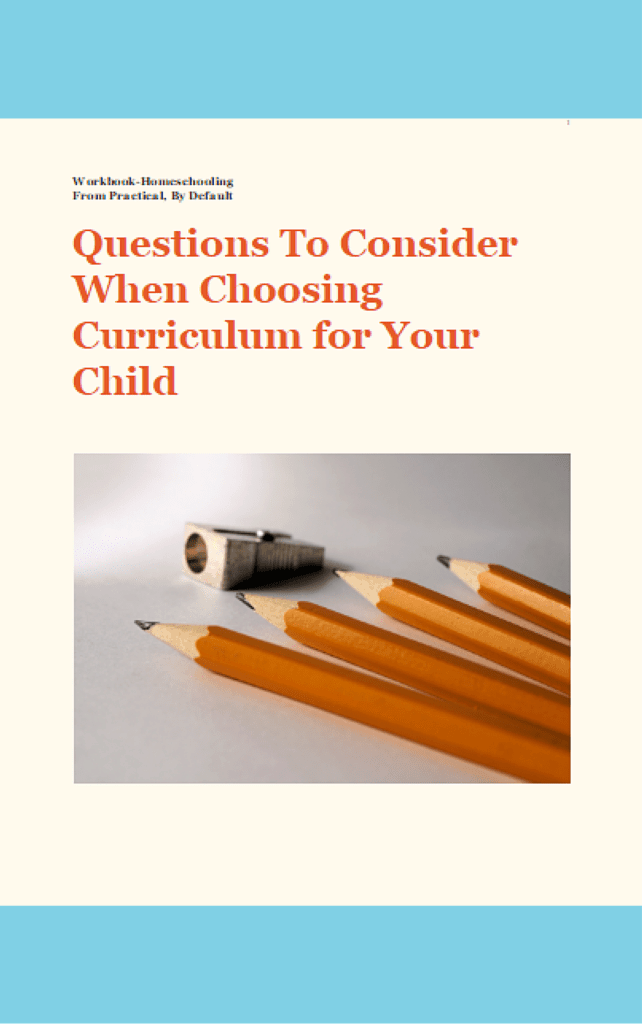 Choosing Curriculum For Your Child
Happy curriculum planning!
Jen
PS. If you are ready to to dig into online resources be sure to check out Homeschooling Resources You Need to Know About!
PLEASE PIN ME: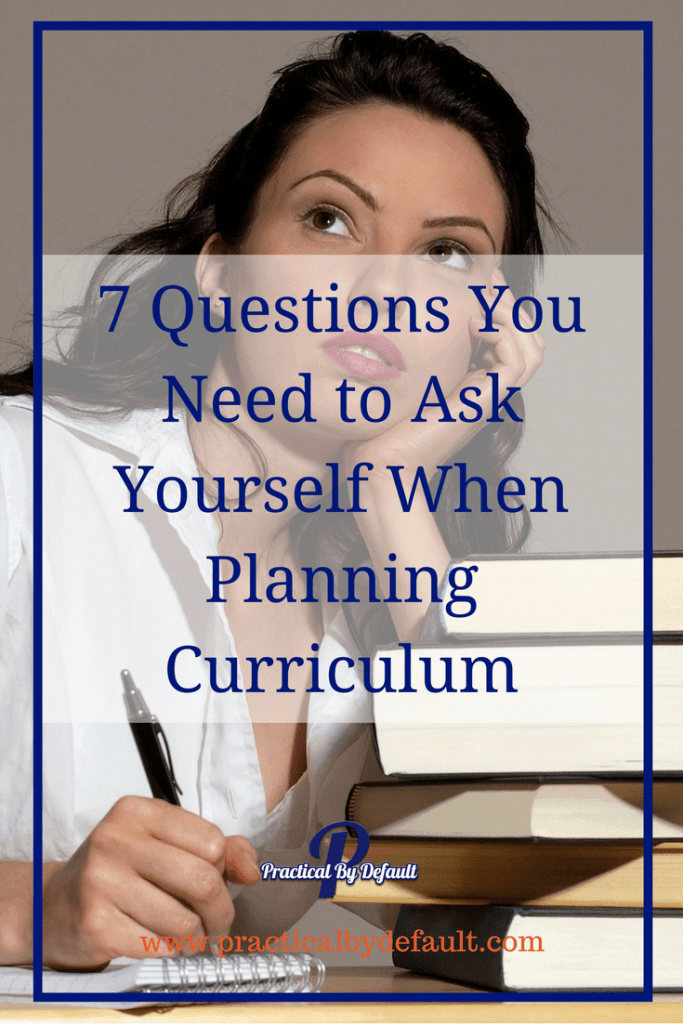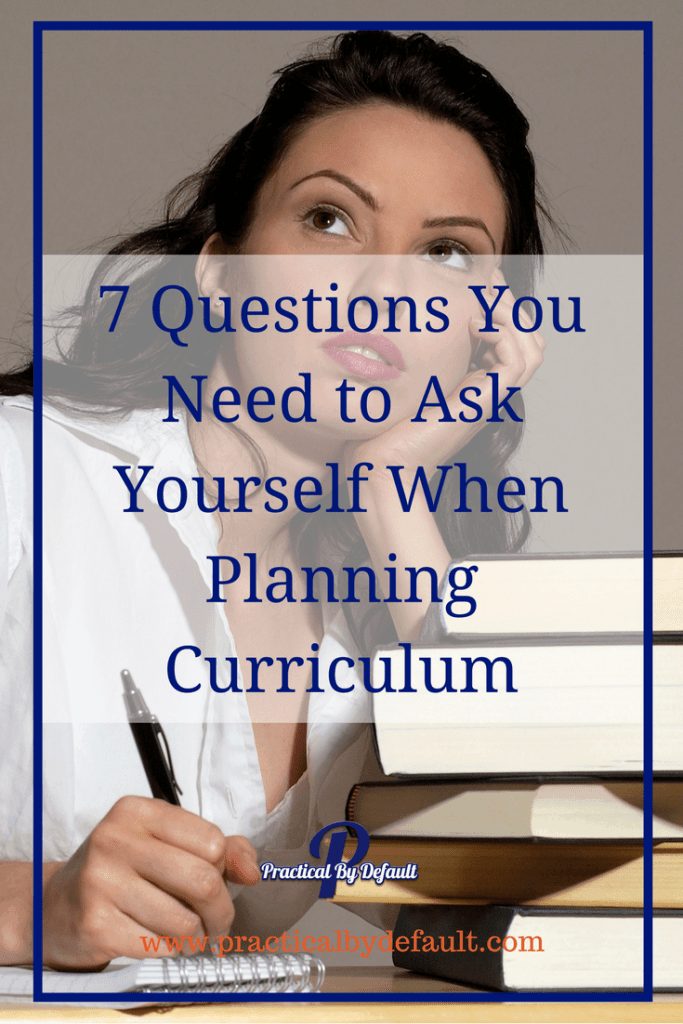 Hi, I'm Jen. I help working parents balance work and homeschooling by providing encouragement, support, and inspiration. You are warmly invited to Join the Online Community Here!