Disclosure: I may receive commissions for purchases made through links in this post.
Did you know? Having the right homeschooling resources can make your life EASIER! 
When I returned to working outside the home and set about juggling homeschooling and working I oddly thought in my "school" nothing would need to change.
I was wrong.
At first, everything seemed to be working great… and then it started to fall apart.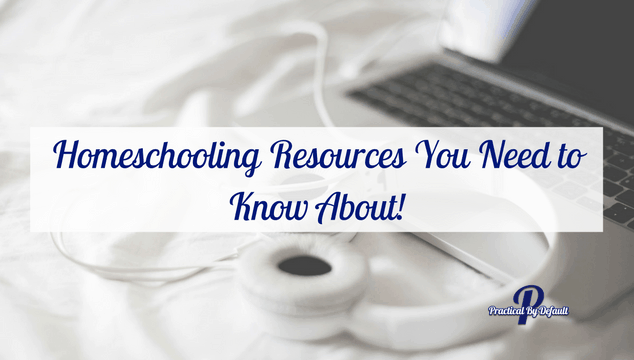 After night after night of tears and frustration, I came to the realization that something had to give. That "something" ended up being my all-time favorite perfect curriculum.
Turns out I needed to find curricula that would fit not only our new schedule but suit the needs of my children. I needed to find quality resources they could do on their own or that would take little to no preparation on my part.
I am not exaggerating when I say online curriculum literally saved our homeschool along with my sanity!
Below is a list of resources that are perfect for the working homeschool mom. In order to meet that "need", I required the program would take little to no prep and/or use easy to obtain resources. Some are online, some are not. Many are free!
Most I have used personally or have been highly recommended from other homeschooling moms. Always remember it is your child, your family, and your homeschool.
Homeschooling is not a one size fits all. Use what you can and disregard what doesn't fit!
Disclaimer: I've done my best to choose programs I think my readers would enjoy, but I haven't personally used every single program listed below. Please preview to determine what's appropriate for you and your family.
If you know of any I have missed please let me know and I will be happy to update this list. Are you excited?? Let's get started!
P-12 Online Programs:
Online K-12 complete programs, meaning they you wouldn't need to use anything else. That said most homeschoolers pick and choose from the curriculum offered and supplement as needed.
Easy Peasy Homeschool -This program is free. This program saved my homeschool. (High School Programs)
Schoolhouseteachers.com -This program is a monthly subscription. Read my personal review: Schoolhouseteachers.com  You can try it for $5.00 for a month to see if it fits your family. 
Khan Academy–This program is free. Most people think math, however, Khan Academy covers arts, computer, science and more. Totally worth checking out.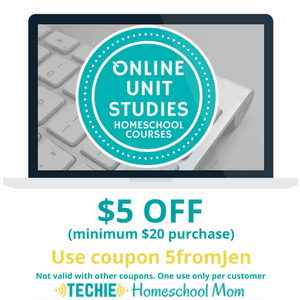 Time4Learning-This program is a monthly subscription as well. It can also be used as an after school program, summer school program or skills building program.
CK-12 this is a program I always forget about but truly is a great resource! They have so much available and all for free.
BrainPOP– 7 subjects! Great to supplement what you are learning.
IXL– P-12 great for  Math and English, Free
HippoCampus  -5, 700 videos in 13 subject areas-Great for children that learn visually.
Online Unit Studies -13 different unit studies, including a story, experiment and more! I even have a code for you if you grab a paid unit study. Use "5fromJen" on a purchase over $20.00 and SAVE!
If you are looking for super fantastic online resources only be sure to read: Online Courses for Homeschoolers: K-12
Other:
Notebooking Pages: Notebooking pages are one of my absolute favorite resources for homeschooling, I use them as worksheets but by all means use them your way. If you decide to try this out, be sure to grab the Free Pack of 600+ Pages. You might want to stock up on ink! Just sayin'.
Math Resources:
Teaching Textbooks – In CD format and Textbook /workbook. Many parents swear by this math program, worth checking out.
Illuminations – K-12 this site offers more than 600 online resources (lessons, activities, and games) for free.
Math Drills Printable worksheets with answers for free.
Math Fact Cafe K-5th grade, games, worksheets and more for free.
Patrick JMT Math being taught through video, great for children who are visual based learners. (middle school-high school) Free
Mathletics-online & app math program
Xtra Math Help kids learn the basics of math
CTC Math – The only math program that works for my daughter.
Thinkster Math– At home tutoring program. Try it for 7 days for free! 
Homeschooling Resources you don't know about but should!
Click To Tweet
Language Arts:
Spelling City Grade K-5 Free  Parents can save lists and more.
Lexia Reading Core5 students of all abilities in grades pre-K–5 online or download
Teach Your Monster to Read – This looks so cute!
Free Rice  Grammar and Vocabulary practice for K-12, a really cool idea behind this company.
Spelling Workout F Workbook series that breaks down each spelling list into easy, doable chunks. No prep needed! (Spelling Workout Amazon.ca)
Spelling Workout 2001/2002 Level G Student Edition– A family favorite for years, easy no prep needed. (Amazon.com/Amazon.ca)
These are the two programs my son is using. They come with an instructor manual and student workbook. For the record, I do these with him on my days at home. They take zero prep work but you do need to be there to guide them.
 The Complete Writer: Writing With Skill Level 2 – We used level 1 last year, and C loved this book!! You will need an instructor's textbook and a student workbook. (for Amazon.ca: Instructor's Textbook, Student Workbook)
Analytical Grammar Set – Again we chose the student and teacher to eliminate guess work.  I chose to invest in the Analytical Grammar: Reinforcement & Review Worksheets & Answer Keys so I can use it for 3 years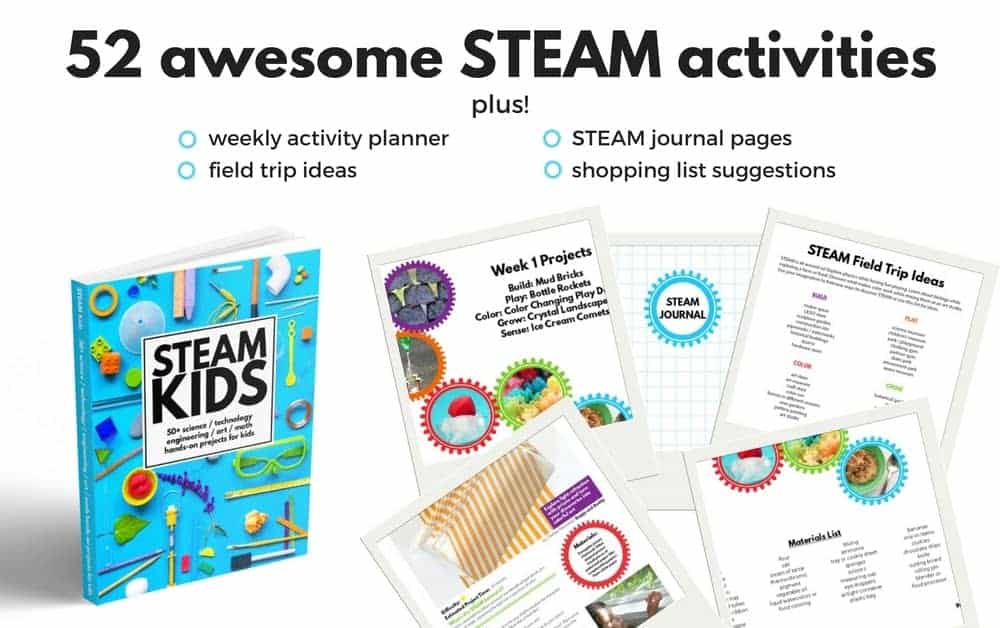 Science:
Scratch, Learn to code for free!
STEAM KIDS-Adding fun into our homeschool. Read our review here and how it changed our homeschool.  Amazon.com/Amazon.ca
Backyard Science For All Ages: This is a digital downloadable book. Love it. We used it for our Backyard Bird Unit study.
History:
The story of the World vol. 4 We've used this for YEARS! and love it. Zero prep for the "lesson".   We have purchased the textbook, I only bought one activity book this year for the activities, recipes, and coloring pages, you can photocopy what you need. We also have on hand The Kingfisher History Encyclopedia which I am beyond thrilled with! My son loves that he can see what else is going on, the photos are amazing!
From Canada? The story of the Wold Vol 4: Textbook, Student workbook, and The Kingfisher History Encyclopedia.  We are using the timeline pages from Notebooking pages.
Typing:
Foreign Language:
ASL Summer Camp – American Sign Language for Beginners. Read our review.
French: SchoolhouseTeachers-French.
Duolingo for the daily practice of many languages. Computer or app.
Tiny Cards it is made by Duolingo! I love using it along with Duolingo.
PetraLingua Online Language Course – Choose from Spanish, French, German, Chinese, Russian or ESL English Videos, songs, and games help learners become bilingual FAST! These are online and can be used on your Windows or Mac computer, iPad, iPhone, Android, tablets, and phones.
Subscription Boxes:
These are like a membership but these get delivered straight to your door. Most will contain everything you need to for each activity or will require a few common household items:
Spangler Science – Amazing hands-on science delivered to your door every month!!! Ignite the spark of science and creativity in your child with a subscription to the Spangler Science Club. There are many different programs you can get as well as an online store in which you buy kits, learning toys and more. You can see what is inside the box we got here: Unboxing My First Steve Spangler Club Box
Groovy Box Lab-With Groovy Lab in a Box, you will receive boxes full of everything you need to learn about and do hands-on science, technology, engineering, and mathematics (STEM) experiments for ages 8+. Each box includes the supplies you need along with a lab notebook for your child. A reader told me she liked this box more as it seemed to have a reason for doing the experiment, leading you toward a goal.
Little Passports– Amazing teach your children about the world. Did you know they have subscriptions for older children too? These kits come with a 16-page comic book, you get to solve a mystery each month, hands-on experiments, access to online videos and more.

So there you have it. The list of resources I wish I had.
Saving Money Resources:
I am so determined to save money on homeschooling curriculum that I keep resource pages for programs offered and recommended by other homeschoolers here on the blog such as:
Great resources from around the web that are terrific for the working homeschool mom! Did I leave your favorite out, let me know below?
Take care, 
Jen
PS. I keep all my homeschooling and curriculum resources in one spot. Read: Homeschool Resources + Curriculum We Use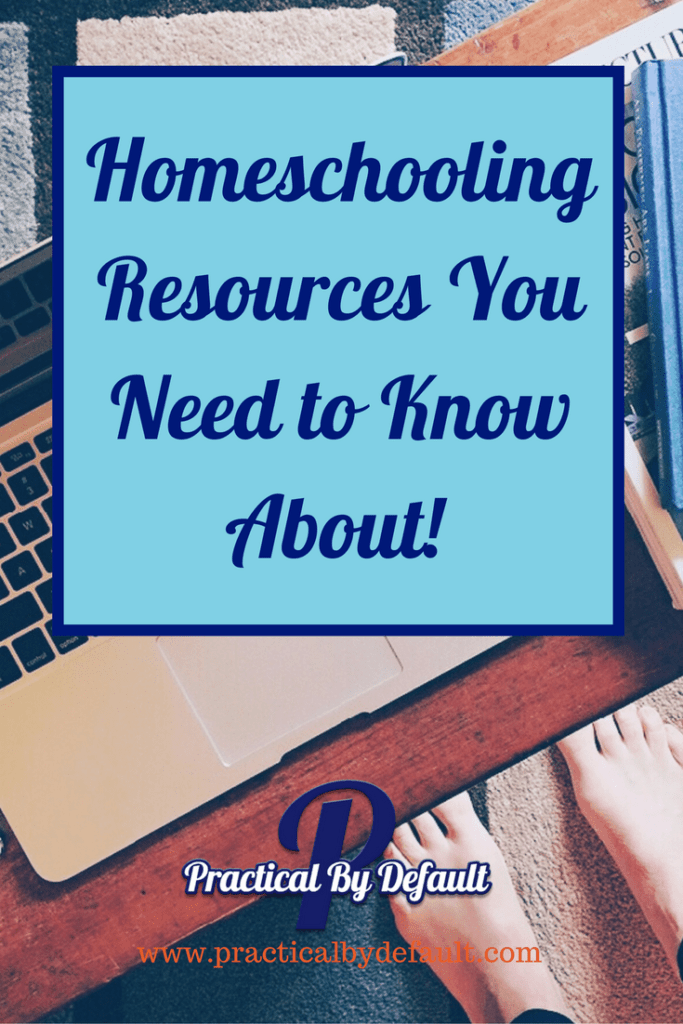 Hi, I'm Jen. I help working parents balance work and homeschooling by providing encouragement, support, and inspiration. You are warmly invited to Join the Online Community Here!