I love shopping, researching and finding new homeschool curriculum and programs that might work for our family. The thrill of the hunt and when you finally find that one program that just might work – ah priceless.
Except more often than not, it isn't. It has a price attached.
We work hard for our money and honestly, I like to make sure I get the most of it the budget I do have for homeschooling. Don't you?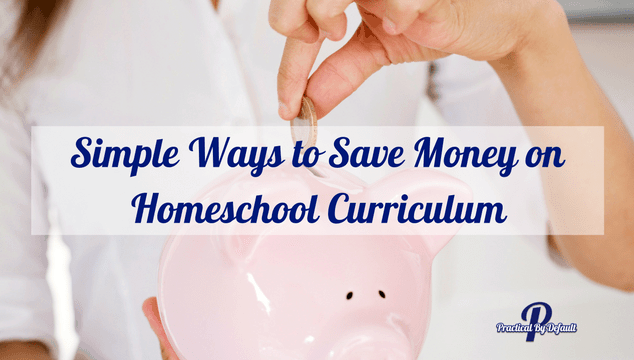 Saving money, stretching what I do have and hunting for deals has become a passion of mine.
After all one year, I had a budget of $250 Canadian, for two middle schoolers! It wasn't easy but the challenge was kinda cool.
I keep resource pages for programs offered and recommended by other homeschoolers here on the blog such as:
5 Days of Tips for Saving Money on Homeschool Curriculum
I shared my top 5 tips for saving money on homeschool curriculum in a mini-series on Facebook or you can catch them here on YouTube.
Saving Money On Homeschool Curriculum:
Make sure you're also signed up for Ebates, because you'll get cashback on anything you order at Amazon. You can use it if you live in Canada as well! (Just click here fellow Canadians to get started and start saving today!) 
Compare prices from different vendors:
Vendors, for example, such as Christian Book.com and Amazon. Also by using the add to cart feature of Amazon will allow you to receive notifications when the item goes on sale. Lastly, as recommended by one homeschool mom who watched the video, she says to be sure to check the regular prices as sales on used items might not be a sale after all.
Free is not always free:
They cost time, energy and effort. Be sure to see how many "supplies" you will need to purchase to use the program. Count the cost.
Reuse what you have.
Take a good inventory of what you already have on hand that can be passed along to younger children. Be sure to check all the cubicles, drawers, kids work boxes etc.
Subscription Sites/Boxes:
We talked about how subscription sites will save you money by offering one payment either yearly or monthly fee for the whole family.
One example of this is Schoolhouseteachers.com.
They offer over 300 programs for children prk-12. It is one price no matter how many children you have.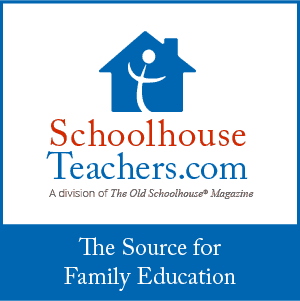 You can try it out and see if it fits your children for $5.00 for one month! 
Another type of subscriptions such as Little Passports send you everything you need to do the experiment saving you time and money gathering the supplies.

Quality Is Important!
The last one is always a pitfall for me as I get stuck in the save all the pennies and start buying everything cheap… as in cheaply made. Be sure to invest in quality items and programs that you love, trust and know are worth it for you and your family. Example, these pencils truly are worth every cent! (Also, can someone tell me how to say the name of these?!)
As you can see there are lots of simple ways to save money on homeschool curriculum.
Do Bundles Save You Money?
I love this question asked by a reader, it is a great question!
I had the opportunity to buy the Intentional Homeschooling Bundle before it was released for purchase. Yes. Buy. I used my own money. Why? I like to use, investigate and dig into something before I tell you all about it.
(Update: This bundle is no longer available but you are able to purchase SOME these products on their own and the questions are still awesome for anyone wondering if you save money purchasing bundles! Keep reading!)
The great thing about bundles is how much you get for your money. The downside is you need to carefully consider things such as are you going to use the programs/e-books, unit studies in to make it worth your money?
Since I can't share my thoughts on everything in the bundle or you'd be here all day…but I have included a list at the end of what is in the bundle.
Begin Homeschooling With Confidence
If you are just starting out homeschooling I can not recommend this e-course by Kelly George enough, Begin Homeschooling With Confidence.
Her course consists of 13 lessons and you get instant lifetime access.

Lessons such as:
Deschooling
Mission Statements
Self Care
Choosing methods and resources that will make learning fun
Homemaking (aka digging yourself out of the mess)
Finding Support
Dealing with Critics
Learning Alongside your Children
And more
Although this course is aimed at those just starting out, I really enjoyed it. It reminded me of what was important and to refocus my goals. This course alone sells for $17.00 at the time this was written.
Be sure to check it out if you are new to homeschooling!
Famous Artists Vol 1 Online Unit Study
I've used, loved and reused Online Unit Studies from Beth before. Her Famous Artists Vol 1 Online Unit Study is included in the bundle. I, personally, feel that these unit studies are perfect for the busy homeschool mom.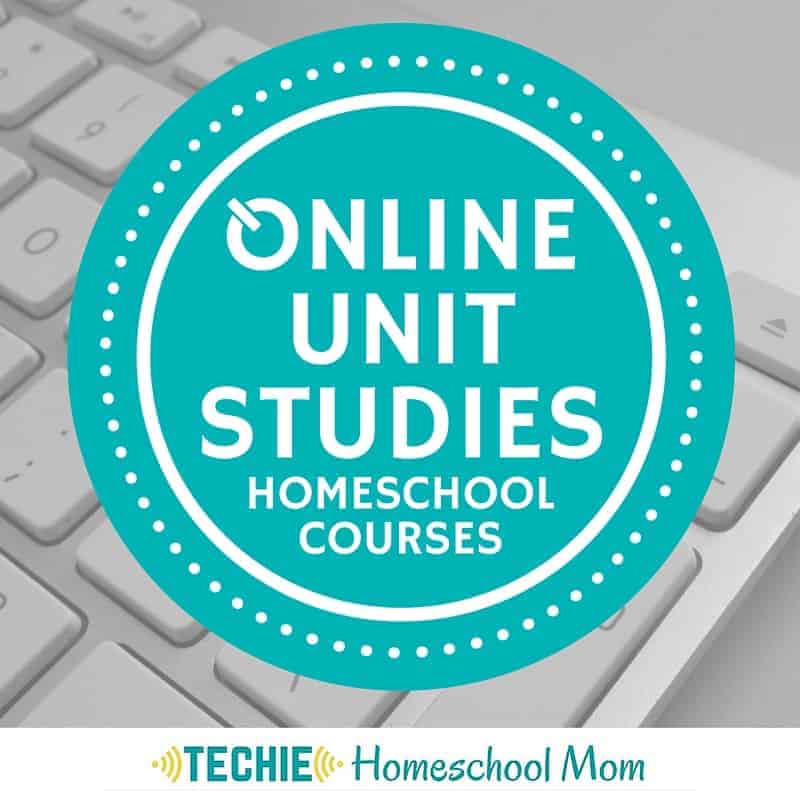 In this course, you will study the lives and styles of 10 famous artists and apply what you learn by creating your own masterpieces.
The modules include:
What is art?
Leonardo Davinci: Renaissance
John James Audubon: Realism
Claude Monet: Impressionism
Paul Cezanne: Post-Impressionism
Georges Seurat: Pointillism
Gustav Klimt: Art Nouveau
Henri Matisse: Fauvism
Wassily Kandinsky: Expressionism
Pablo Picasso: Cubism
Salvador Dali: Surrealism
As a mom of kids who do not like unit studies and yet they will not only do these ones but redo them?! I highly recommend them. These unit studies are perfect for those who love easy unit studies. After all, all the hunting around for resources are done for you!
This sells on its own for $25.00 at the time this was written. Don't forget to use my coupon and save $5.00! Click here and use "5fromJen"
If you purchased these two separately you can see you'd already be passed the amount of the bundle at $42.00 and the whole bundle is only $25.00.
There are also some great bonuses in the bundle, including two free months of Around the World Stories, which has a value of $19.90 on it's own.
You work hard for your money! Let's keep more of it when homeschool curriculum shopping!
Click To Tweet
What is IN the Intentional Homeschooling Bundle?
The Intentional Homeschooling Bundle has already packaged a number of homeschooling resources for you at one super low price.
The bundle includes 10 e-books, 2 e-courses and 6 other goodies that include printables, unit studies, and more!
If you bought all the products separately they would cost you over $160 but from May 17th until the 23rd they have all been bundled together for you for just $25!
The bundle includes products to help you:
Organize your homeschool
Choose a curriculum
Create lesson plans
Learn how to have a rich homeschool experience on a budget
Study history in a fun way
and much more!
Plus, in addition to the $160 in products, there is also over $70 in discount codes from companies like Around the World Stories, Brave Writer, The Peaceful Press and others!
If you want some encouragement and resources to help you in your homeschool the Intentional Homeschooling Bundle is for you.
The sale ends May 23rd, be sure to grab yours before it's gone! (now gone!) 

List of Resources Included in the Bundle:
E-books:
An Unschooling Manifesto: How One Family Found the Freedom to Live Their Dreams by Marla Taviano 
Organize Your Homeschool in 20(ish) Days by The Canadian Homeschooler
Mrs. Hutchinson's Classroom Guide: Homeschool Basics by Alicia Hutchinson
The Quick Guide to Choosing a Homeschool Curriculum by Karyn Tripp
Creating Homeschool Lesson Plans That Work by Leah Courtney
History Mysteries: Curses, mummies, ghost ships, spies, disappearances and other awesome cases to study as a family by Kara Anderson
Homeschooling with Purpose by Amy Roberts
Mama Needs a Reboot by Allie Casazza
Farmschooling Book 1 by Erin Dean & Erin Vincent
Bountiful Homeschooling on a Budget by Jennifer Pepito
E-courses:
Begin Homeschooling With Confidence by Fearless Homeschool
Famous Artists Volume 1 Online Unit Study by Techie Homeschool Mom
Printables, activity sheets & more!
Chrysanthemum Picture Book Study by Intentional Homeschooling
Music Theory Worksheets & Games by Intentional Homeschooling
Sight Words Bundle by The Relaxed Homeschool
Shark Unit Study by Hip Homeschooling
Beaver Unit Study by Hip Homeschooling
Penguin Unit Study by Hip Homeschooling
The Hymns Project: Volume 1 by Truth, Beauty Goodness
Animals that Adapt in Winter Bundle by The Natural Homeschool
Bonuses: The promo codes for the bonuses are not available.
Products that had bonuses were:
The Peaceful Press: The Peaceful Preschool Curriculum or The Playful Pioneers.
Brave Writer The Writer's Jungle e-book.
The Twin Kid Project
Is the bundle worth it?
Great question! The truth is I can't tell you if it is worth it to YOU.
Therefore before you get caught up in the hype ask yourself:
1. Will I use any of these products included?
2. Is it cheaper to just buy the one I wanted instead of the whole bundle?
3. Will this work for my child/family?
What I do know is there are unit studies aimed at younger children in this bundle I will never use. Ever. I don't have younger children, do you? If so, you might love these! They look amazing and well done as I flipped through them.
I can also tell you there are several E-books I would not have purchased had they not been in the bundle I can't wait to dig into. Some on lesson planning, organization and farmschooling. Even one on a homeschool budget! You know I will be all over that one 😉
For me, this bundle was certainly worth my money. For you? Only you can answer that question. Don't forget to see what is included right here to help you make up your mind!
(Pst! If you do, I'd love to know what you are enjoying so come back and tell me!)