Disclosure: I may receive commissions for purchases made through links in this post.
Does your child struggle with Math? Learn how Thinkster Math will help your child build confidence and skills they need. Video interview & Free Trial.
Math is one of "those subjects", one that can really shake our confidence in homeschooling if we have a child that struggles.
One thing I've learned over 10+ years of homeschooling is that you CAN teach any subject. You just need to find the right tool to help you, help them 🙂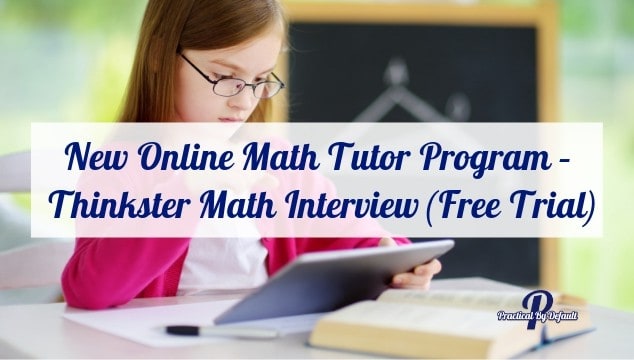 I am so excited to invite Raj from Thinkster Math to help us learn more about their online program, what it looks like, and how it works.
We've been testing it with my daughter. I've shared her struggles with math before.
Raj gave me access to Thinkster Math to try it out. He also has given us a FREE Trial and you can try that right here: Thinkster Math
Keep reading for tips on how to get the most out of the 7 day trial AND how not to get charged for a program you aren't using! 
Interview With Raj, Thinkster Math
When I am hunting for real solutions to help me teach my kids, I look for reviews, recommendations from other homeschooling moms, or interviews to gather information and to make informed decisions.
We did this interview for Facebook so grab a cup of coffee, kick back in your comfy clothes and hit play!
>Click here to watch on Facebook and read the comments<
Questions & Answers You Don't Want To Miss:
Below you will find the timestamps for the video, you can click to the time to save you time and get the answer you need.
0:21: Why I wanted to check into Thinkster Math and the problem I needed solved
1:21: Where to find your free trial link, this one. I'll share steps below on how to get the most out of your free trial period.
1:41: The main objective of Thinkster Math
3:02: What is Thinkster Math? How does it work?
4:06: How they figure out where your child needs help
5:06: How learning math is like driving a car and why this approach doesn't work. (This was one of my favorite illustrations!)
7:02: How they identify the mistake in the process when it happens and using that information to help your child.
8:12: How the video Library helps your child whenever they need help
8:40: Outline of the core and goal for the kids.
9:10: What is the difference between an online tutor and a digital tutor?
11:28: Benefit of a personal coach and what they do for your child.
13:13: Why age or grade doesn't matter. How Thinkster Math places your child to give them the skills they need.
15:26: What happens after you join Thinkster Math, how much work is it for parents.
18:18: Is the program common core? Can Thinkster Math be used as an all-inclusive program for homeschooling or is it a supplement only?
20:23: Which of the 3 levels should you have for your child?
23:50: What to do if you have more questions!
How To Get The Most Out Of Your Free Trial Period
The free trial is only good if you use it. Follow these steps to make the most of it!
Before you even sign up, check your calendar and your schedule. You have 7 days, make sure you have time OR make the time to try it out.
Because my daughter really struggled, I chose to do it during our break. I knew she would have time to test it out and get a feel for it.
Sign up for the 7-day free trial here.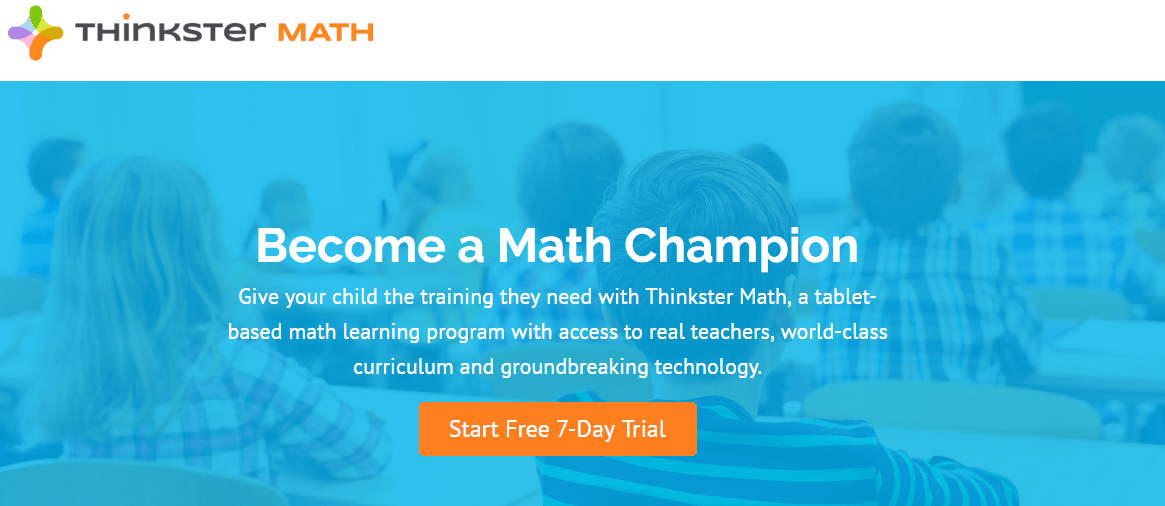 Click on that orange button and fill out the information page.
Once you sign up you have 7 days to test the program.
PRO TIP: At this point, I created 2 alarms on my phone! One for 6 days from now to remind me to cancel the program if it wasn't working for us. Then one 12 hours after that, again to remind me in case I got too busy and forgot. <–that is my best advice for avoiding getting charged for something you don't use!
By the way, canceling is EASY!
In the meantime, while you have the FREE Trial, do the following tips! 
Tip #1: Get started right away.
Have your child complete the diagnostic test and submit it. Within 24 hours your assigned coach will check the work and get back to you with work designed for your child, personally.
Tip#2: Check the very NEXT day.
I did not. And missed several days thinking I had to meet with the coach first. Nowhere did it state this but in my head, that is what I thought. Not true! You want to make the most of this time, check back.
Tip#3: Use the insights provided.
Once your child has completed the diagnostic test you can see areas your child needs to improve. Even if you decide to not continue with Thinkster Math, this information will be helpful going forward.
Below is an example of what this might look like. Screenshot it OR print it off. (CTRL+P to print on a PC)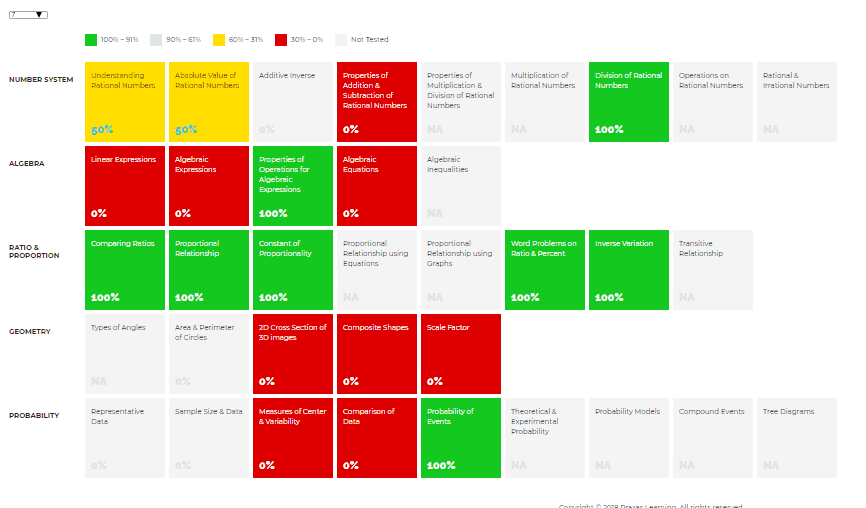 Note: This program often says use an I-pad. Our I-pads are too old and my daughter said it was hard to use. We do use it during the coaching whiteboard sessions. But for regular math work, she uses a computer.
---
Thanks for joining us, I hope this interview has helped you learn more about Thinkster Math.
If you or your child struggles with math, remember you CAN help your child. You just need to find the right tools.
Have you used Thinkster Math before? If so, what did you think of it? 
Take care
Jen
PS. Did you sign up for the Free Trial? Click here and get started today!
PLEASE PIN ME: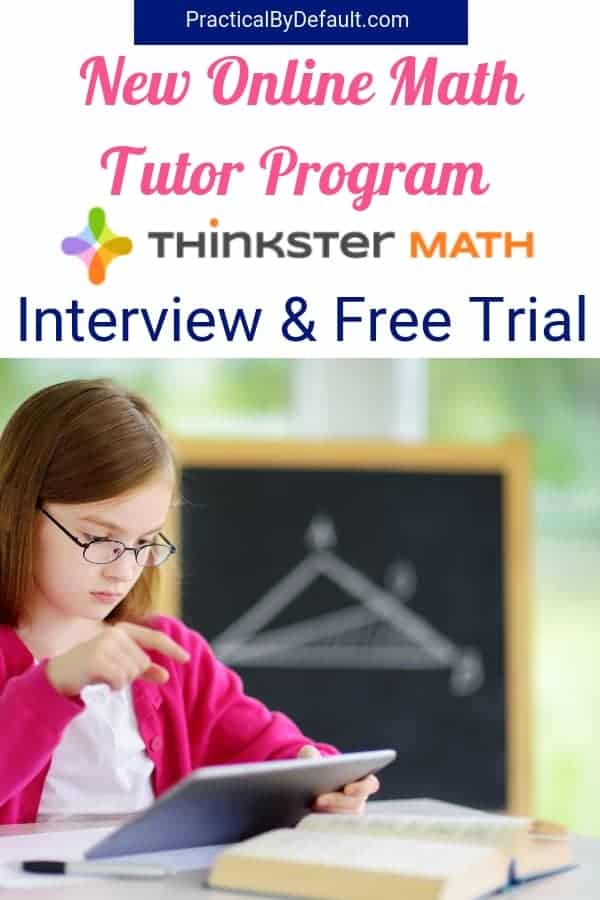 Hi, I'm Jen. I help working parents balance work and homeschooling by providing encouragement, support, and inspiration. You are warmly invited to Join the Online Community Here!