Disclosure: I may receive commissions for purchases made through links in this post.
There has been a lot of talk about teenagers and the lack of basic life skills knowledge.
Busy parents don't have the time to teach them or the children are reluctant to learn making the simplest tasks unbearably frustrating.
Sticking to it pays off. Here is how I found out (and not the way I'd recommend).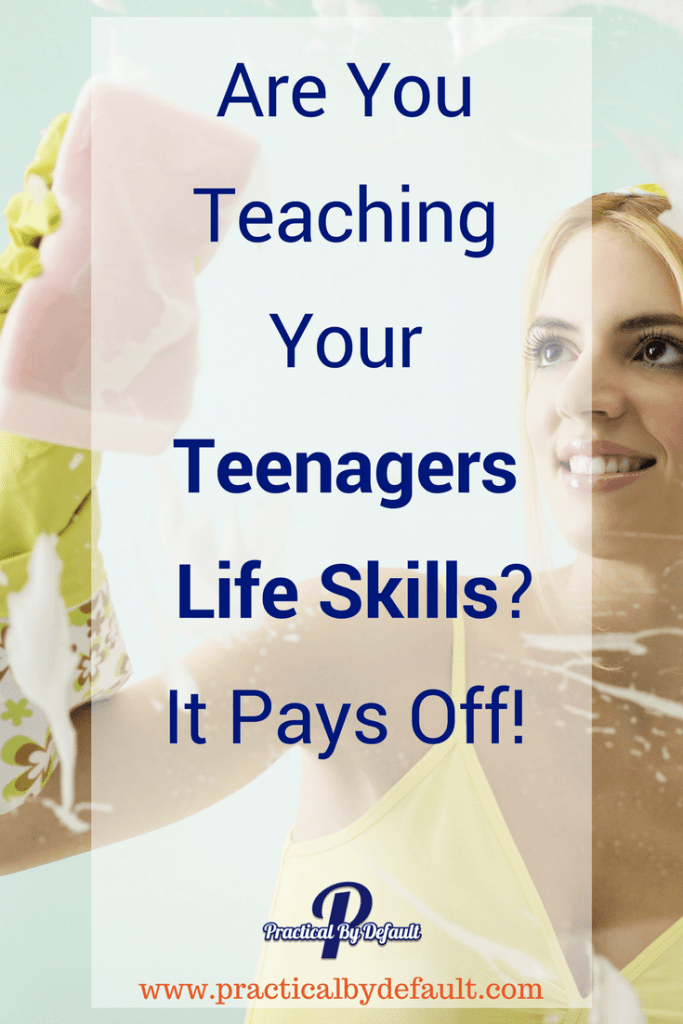 Injuries equal opportunity.
As much as I always wanted rest, resting due to injury is a big "no fun day" as my two-year-old son used to say.
About a month ago I did the hardest hiking trail I've ever done and it was so beautiful. Worth every step. Unfortunately, my right leg decided it had enough on the way there and about 4 km's into our 8.5 km hike the pain was almost unbearable. The hike back was even worse.
Thanks to that injury I spent 3 weeks resting. After therapy, I was up and ready to hike again.
We hit the beach on our first official summer break and it was awesome. I loved having the sand under my feet, the sun on my face, learning and discovering together.
When I came home that night I was rushing around doing a million things and ended up stubbing my toes, breaking a toe. Can you just say UGH with me?
So here I sit back on "rest". After chatting with a doctor I was told to rest and stay off my feet for 3 weeks.
I'd love to say I am relishing the rest and really enjoying it but I am not. What I am trying to do is figure out how to get things done … while sitting.
Interestingly this is when my hard work training, teaching, and guiding my children has paid off. It reinforces maybe I am not totally screwing up my kids. Ha! Sometimes it can feel like nothing we say or do is getting through.
It is our job to give our kids the life skills they need. Step up. Invest in your kids.
Click To Tweet
Helping with housework:
As expected, the first thing to go downhill was housework. Thankfully it didn't crash and burn because I have awesome kids. Those awesome kids came from years of hard work.
We use this chore system to keep us on track but I recommend anything that works. Letting the kids help me and work with me has really been kind of nice. We've been working side by side chatting as we fold laundry, do dishes and other housework.
They are also great guard dogs in that I can't go or do anything without them asking, "What do you need? I'll get it!" Of course, that's all fine until you have to pee. That I need to do on my own thanks. 😉
One thing I really had to focus on was letting things go. So what they didn't fold the laundry my way, missed a spot while sweeping or put the garbage beside the trash can? I bit my tongue and praised the effort reminding myself that perfect or done my way wasn't the point.
The point was things were getting done and they felt useful.
Cooking Dinner:
The children have already mastered lunches and breakfast meals but dinner meals are a work in progress. We were thinking of the fall but looks like now is the perfect time for lessons.
Yesterday the children made supper while I sat at the table and offered suggestions. I was so stinking proud of them.
They made a veggie salad and baked chicken breasts.
My daughter washed the lettuce, spun it out and tore it up.
Then she handled the raw chicken and made sure to clean up and wash her hands well afterward. She preheated the oven, set a timer and everything. Asking questions as she went along.
My son was in charge of chopping up the cucumbers and cheese. Needless to say, I never said a word as he decided he was going to use the Jamie Oliver knives.
Note: These knives are the reason I bought the knife skills course. They are very, very sharp.
He handled them like a pro, keeping his fingers well back and using nice clean even slices. As a mom, I love watching their confidence grow in the kitchen.
The salad was yummy! I ate it for lunch today as well.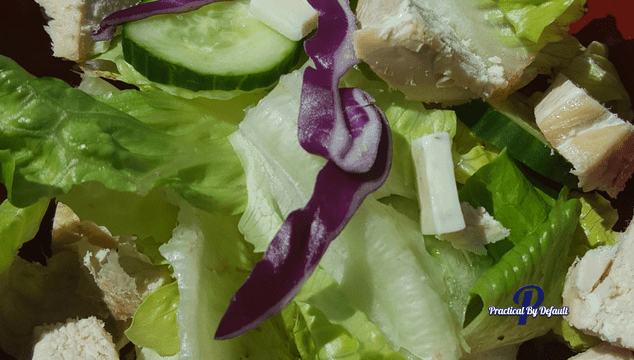 Pet Care:
We have three pets in the house. Two beautiful big cats and a bouncy dog. The kids have always had the responsibility of helping with the pets but these last few weeks they've had to really step up.
Scooping litter and sweeping the floor. Brushing the cats and filling bowls. Cat's are fairly easy.
Max needs to be exercised each day and can be pretty demanding. This week we had an appointment to get him groomed. I almost canceled due to the fact I couldn't take him in.
My daughter stepped up.
My mom drove us there, and my daughter took him in, gave instructions, handled the payment and tip. It was such a "proud mom" moment.
My kids are growing up. Ready or not.
I am so happy to see how our hard work as parents is paying off two-fold. They have the skills and can figure out things on their own. But mostly, the heart. They want to help.
So mom, if you are teaching your teenagers life skills and you see no light in the tunnel, hang in there. It will pay off. Although I do hope you find a better way than me to find out.
Take care,
Jen
PS. Giving them the life skills to succeed as adults is my job as a parent. It's why I invest in the programs I do to provide them with the know-how they need. If you are struggling with finding the time or even the desire to teach them something there is nothing wrong with handing that task off to others who can. <3
>>>CLICK HERE TO LEARN MORE<<<