Disclosure: I may receive commissions for purchases made through links in this post.
One of my favorite parts of homeschooling is choosing the curriculum we will use.
However, it is also a major challenge for a working mom and homeschooling mom!
I thought I would share with you "THE PLAN", also known as curriculum choices for the 2016-2017 school year.
I am calling it "The Plan" as this is what we hope to go with, however sometimes curriculum we pick doesn't always work for us. Or we change direction mid-year to follow a new interest.
After sending in our Year End Reports, according to the Law I need to send in a list of curriculum/subjects we plan on studying the next year. I didn't want to share that with you until we received our approval.
I will be breaking this into two posts, one for my daughter who is entering grade 8 this year and one for my son who is entering grade 9.
Choosing The Curriculum:
When choosing curriculum for my the first thing I do is review with each child what we did last year and what they did like and didn't like. This post will focus on my son's course load and what he chose for next year.
He finished grade 8 like a pro.  So we sat down and went over his subjects and discussed what was working, what wasn't working and why. Then I watched him over a few days to reassess his learning style. I feel this is a super important step and one most often overlooked. We slap a label on their learning style and leave it at that, forgetting as our children get older the learning style changes, just like we do.
C is very deep, he likes to read, research and think for a long time about decisions when he needs to make them. So I usually narrow his choices down to 2-3, then let him research and tell me what he wants to do. I also set a date the decision is due as he would get sidetracked and forget to decide.
Then I dig out my homeschool "bible" The Well-trained Mind. I look through the "suggestions" for the year he is doing next. I love this book, as you know because it provides so much awesome, useful information. It also elaborates a bit on the learning phase your child is in.
Going to admit, prior to this book, I had no clue there were even learning stages! (GASP!) This knowledge is so awesome because it helps me understand why he might be more argumentative, he is not being "bratty" (OK he is but only half the time!) he is trying to understand the world around him in a different way.
That being said, I do not follow it to the letter or even close. I love the ideas then take it and make it work for us. I highly recommend you do the same for your family, your child, and your schedule.
Curriculum Choices Grade 9:
Here we go!! Note the curriculum is broken down by subjects to fit our homeschooling and learning style. You can read why our homeschool looks like school at home for more information.
This is our first "official" year of high school. "High school" is grades 10-12 hear but I find most homeschoolers seem to include grade 9 in "high school".
⇒By the way I also have a secret weapon ?  I LOVE this book to help me cure the fear and overwhelm of homeschooling high school. Read my review here: Cure The Fear: A Powerful Tool To Help You Homeschool High School With Confidence
Language Arts (English)
The Complete Writer: Writing With Skill Level 2 – We used level 1 last year, and C loved this book!! You will need an instructor's textbook and a student workbook. (for Amazon.ca: Instructor's Textbook, Student Workbook)
Spelling Workout 2001/2002 Level G Student Edition-This is a spelling program we really enjoy using. I love that it takes little prep, about 15 minutes a day and they learn so much. The list is written in cursive and there are boxes that I have my children complete each day. This allows them to use the list words in different ways. (Amazon.com/Amazon.ca)
You can read my reasons for teaching my kids to spell right here! 
Analytical Grammar Set -I have not used this program before but I am super excited to use it. My son was given a few different options. He decided on this one "because it looks harder and you learn more". Yeah, he's that kid! Update: He loves it, I do not. Find out more here!
I love that it can be used for 3 years by using Analytical Grammar: Reinforcement & Review Worksheets & Answer Keys. Oh! and did I mention you can use the textbook over and over again and just pick up the Extra Analytical Grammar Student Book and you are good to go!
Reading List: I haven't decided or assigned any books as of yet, however, we do plan on trying audio books again along with Notebooking. Instead of book reports, we will be using Notebooking pages! (grab your free resources!)
Mathematics
Geometry– This is from Easy Peasy Highschool! There are so many great resources (for free!) here if you haven't had a chance to look I recommend them. Math is my weakness, I love that there is tutoring available through the website if needed. He thrives on the layout of this course in that it has "days" he needs to complete.
Science
Chemistry/Physics: -Easy Peasy. My son is not nearly as excited as my daughter.   This course has tons of hands-on experiments and it looks like it uses basic items you would find around your house. I am looking forward to doing this with the children on my days off.
History
Story of the World vol. 4 This program continues to be well-loved in our house. This has been our favorite for years. We have purchased the textbook, I will be purchasing one activity book this year for the activities, recipes, and coloring pages. We also have on hand The Kingfisher History Encyclopedia which I am beyond thrilled to try.
From Canada? Story of the Wold Vol 4: Textbook, Student workbook, and The Kingfisher History Encyclopedia for your price comparing convenience.
Saving money tip: Be sure to check different suppliers to save money on curriculum. I often save $40. or more using Christian Book.com for textbooks like this one Softcover Text Vol 4: The Modern Age, Story of the World! This is how I was able to homeschool last year for $250.o0!
 Geography
History Geography This is the course we started last year from Easy Peasy and will be doing the second half this year.
Find out what are using for our first year of high school!
Click To Tweet
Electives
My son chose two electives this year. Honestly, I thought this would be the hardest part of choosing "High School" courses.
However, between Easy Peasy selections and SchoolhouseTeachers membership there were over 270+ courses 300 courses and videos to choose from!!
Web Game Design:  My son will be finishing this course this year. He started it when we tried the $1.00 trial and is the first coding program that held his attention. (Read our Review here!)
Here is a summary of what he will be learning: In the Web Game Design class, students are going to learn how to create some simple games right in their web browser. This is a programming-centric class, meaning the students will be writing (typing) code to make things happen. The course will cover topics including starting a JavaScript game, handling images and sound effects, input fields, 2D frame animation, virtual worlds, and much more.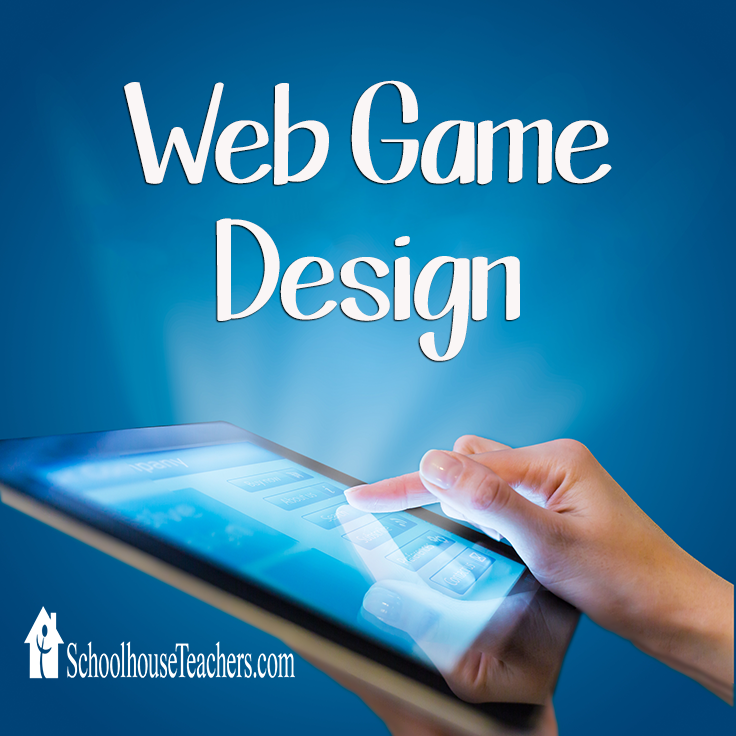 French: C has been learning this over the last few years. We  have had personal tutors, tried various forms of programs and yet nothing seems to be sticking. He is determined to learn. This year we are trying, yet again!, another new program. SchoolhouseTeachers-French. After researching we figured, well we have the membership, why not try it. He decided to continue on with Duolingo for daily practice.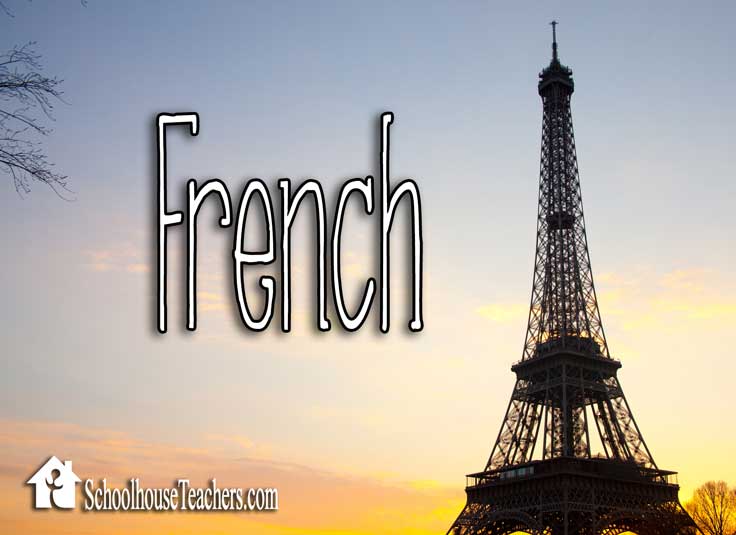 The Homeschool Curriculum Grade 9 Plan:
As much as I love figuring out what will work with for my son, with my schedule I must admit planning high school was a bit scary. However, once I started digging in using trusted favorites and adding new programs, we both started to look forward to the new adventure.
I will be adding a new page shortly to the homeschool tab on the homepage. You can find resources we use and love and ones we are trying. Keep checking for updates on this year's curriculum choices.
Currently, you will find:
Hi, I'm Jen. I help working parents balance work and homeschooling by providing encouragement, support, and inspiration. You are warmly invited to Join the Online Community Here!