Disclosure: I may receive commissions for purchases made through links in this post.
Let your kids take over the kitchen with these back to homeschool lunch ideas guaranteed to save your sanity.
Are you getting ready for back to homeschool?
It's always exciting. New curriculum. New school supplies. New Crayons.
What's not so exciting… Lunches. Ugh!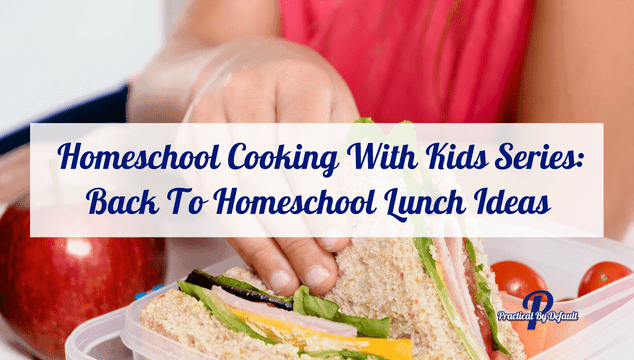 Confession: My kids have been making their own breakfast and lunch for ages now.
My kids make their own lunch because it saves me time and the hassle of figuring out what they want to eat. Also, it helps them feel more independent and get comfortable in the kitchen.
Less time arguing, more time connecting ♥
3 Tips for Easy Lunches:
Create a lunch list:
Make a list of "lunch" ideas for the week. Make sure you have all the ingredients required. Use a whiteboard, chalkboard or a sheet on the fridge.
A quick peek at the list and they are off cooking. This prevents the "Mom, do we have….?" and "Mom, I don't know what to make."
Use the free instant download below to help you get started: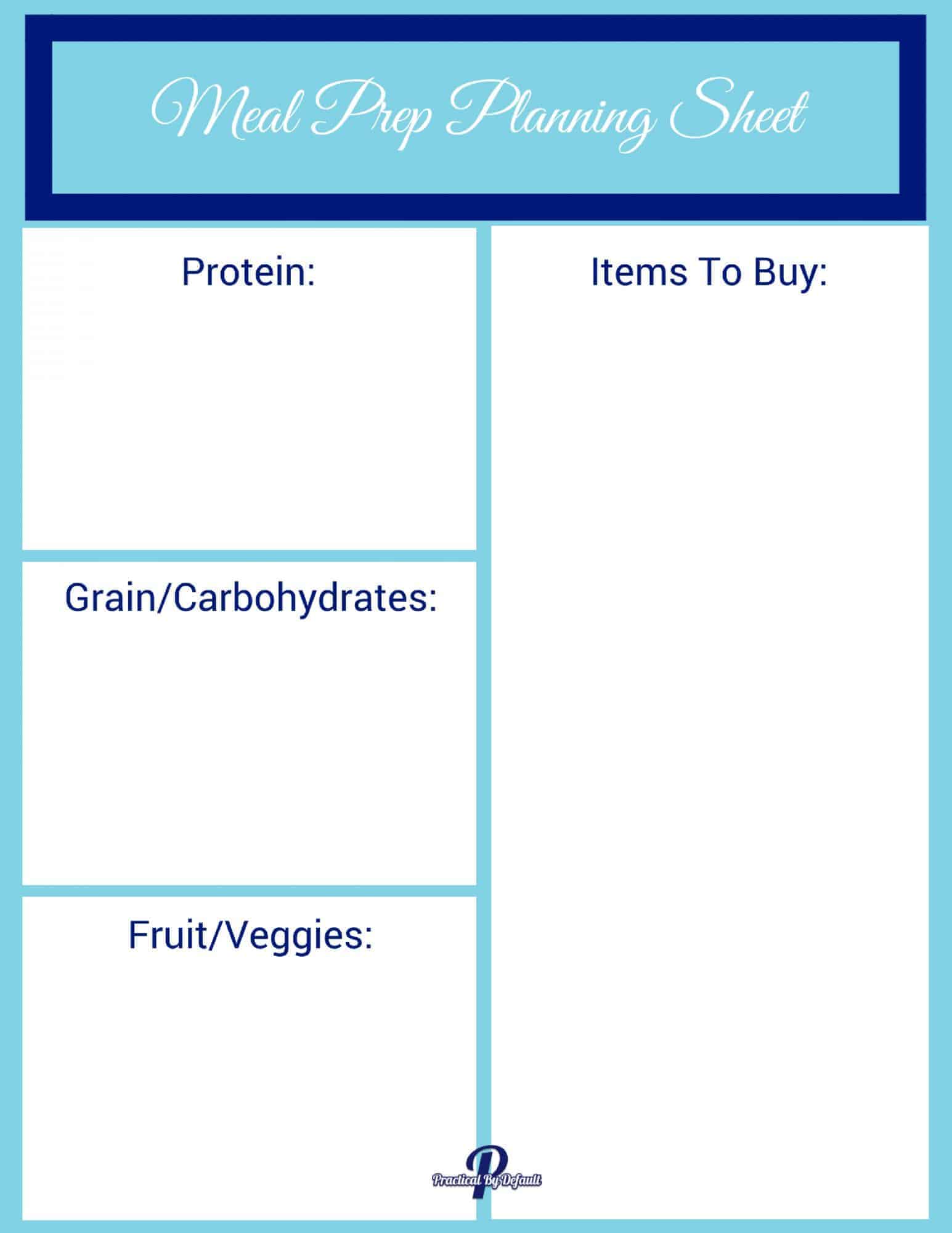 Meal Prep Planning Sheet
Weekly Meal Planning sheet to get you started.
Try these for ideas:
Keep it simple:
Seriously, it doesn't have to be a 3-course meal, it's lunch.
Aim for quick, easy and simple.
Remember the rule:
There are no rules. Let go of what you think your child should be eating and look outside the box. (pun intended) This will open up a world of ideas for your picky eater.
If you haven't taught your child to cook, make sure they have at least some knowledge of kitchen safety and know how to use a knife properly.
I used a homeschool cooking course to help me out. Outsourcing is good. 😉 
Supervise younger ones and always use your own judgment.
Back To Homeschool Lunch Ideas:
Grab a piece of paper or open a new tab. Jot down the ideas you think will work great for your kids.
Or add them to your "to teach my kids to make" list.
Sandwiches:
Sandwiches are tried and true but they don't have to be boring.
Try these on bagels, wraps, English muffins, waffles or whatever your child likes.
Tuna
Cucumber
Peanut Butter with Dill Pickle
Peanut Butter and Banana
Almond Butter and Jelly
Egg Salad
Chicken Salad
Tortilla Rolls
First, lay the tortilla flat, start with a spread such as a nut butter, salsa, pasta sauce etc.
Next, add your filling and roll. >>>Learn how to roll a tortilla like a pro!
Stuff them with these fillings:
Pizza toppings + pasta sauce + shredded cheese
Refried beans + corn + bean sprouts + salsa
Cucumber + hummus + lettuce + tomatoes
Black beans + salsa + cheese + lettuce
Cold chicken + lettuce + ranch dressing +shredded cheese
Gluten free? Use lettuce leaves or sandwich meat instead! 
Salads
These are perfect for those warmer days.
Have the kids make these or make a huge bowl ahead of time.
If your salad has leaves (as my kids call them) keep the dressing separate and mix before eating to keep it from going soggy.
A few salad recipes to get you started:
Hot Lunches Ideas
As the weather turns chilly we might want a hot lunch to warm us up.
I love to make a huge pot of soup and we eat it for lunch all week.
Chili: My kids make this on their own, you can get the chili recipe here.
Soup: Canned or homemade work great.
Mini pizzas: Use pita bread, naan bread or mini pizza crusts. Provide a variety of toppings such as mushrooms, pineapple, shredded cheese, and sauces. Let them make their own creations and pop them in the oven for a quick cook.
Breakfast: Truth this is our most common lunch when we are back to homeschooling. Pancakes, waffles, fried eggs and cheese, boiled eggs with fruit.
Fruits, Veggies and Side Ideas:
Lastly, keep a good mix of ready to eat fruit and veggies on hand to round out the lunch.
Grains: crackers, quesadilla, corn chips, rice cakes, sweet potato chips, pretzels, popcorn, etc
Cut fruit: grapes, apples (sprinkle lemon juice to keep them from turning) oranges, cherries, pineapple, melons, berries etc.
Cut veggies: celery, peppers, carrot sticks, turnip sticks, cherry tomatoes, snap peas
A Lunch Surprise!
Sometimes I like to chuck in a fun surprise or treat into the mix.
I love to have homemade goodies on hand because I can control what my kids are eating in terms of sugar and additives.
BUT if you have great boxed goodies they love, by all means use that!
5 Fun Ideas For Energy Bites:
5 Yummy Cookie Recipes:
As a busy mom, I need simple and easy to keep my life running smoothly.
Letting my kids take over the kitchen during lunch has been a real sanity saver.
What is your favorite homeschool lunch? I'd love to know. Leave a comment below. 
Take care, 
Jen
PS. If you want your children to cook but don't have the time or desire to teach them be sure to check out Kids Cook Real Food.  It's a cooking class for kids ages 2-older teen. We love it.
Read my full review here: Homeschool Cooking Curriculum We Love – Our Experience With the Kids Cook Real Food Program

Hi, I'm Jen. I help working parents balance work and homeschooling by providing encouragement, support, and inspiration. You are warmly invited to Join the Online Community Here!