Disclosure: I may receive commissions for purchases made through links in this post.
Once you get your hosting and installing WordPress the next step is installing a WordPress theme. Sharing how to choose, find, and install a WordPress Theme and Child Theme. 
Congratulations you started a blog!
Now what? I'm guessing you are staring at a confusing screen that tells you absolutely nothing. I know I did.
Starting a blog is pretty awesome because it is the first step in reaching your work at home goals.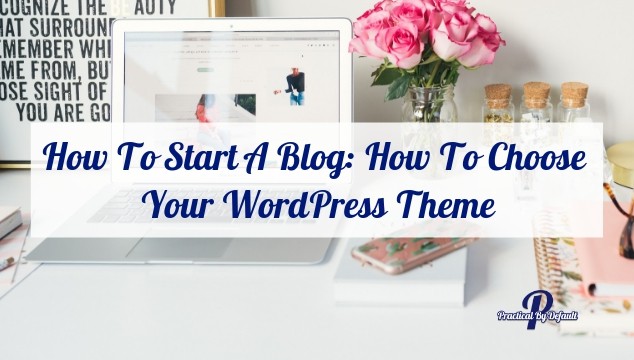 If you haven't purchased hosting, learn how to get started here.
Now that you are logged into WordPress, the current screen you are staring at is called the "dashboard".
You will get really familiar with this shortly. Don't let fear stand in your way.
Remember if you get overwhelmed – walk away. Take a break and come back to it. This is where the will to learn and keep going that we talked about comes in to play.
Ready? The next step is choosing your theme.
What Is A Theme?
"A WordPress Theme is a collection of files that work together to produce a graphical interface with an underlying unifying design for a weblog." – WordPress.Org
Uh, sure. Let me break it down a bit simpler. A theme is the design elements that allow you to change the way your blog looks.
But it is more than that.
It includes your fonts, colors, layout, and how your blog works. Where the text is shown, what is in the sides (called a sidebar), how the photos are shown and more.
It is what makes a blog reflect your personality and makes it easy for readers to find what they are looking for.
A theme will also determine your reader's experience when they hit your site. How easy is it to use, the layout of content, and speed.
When you look at my blog, you are looking at a theme (or framework actually) and child theme working together.
The I am using is a framework called Genesis. It's not actually a theme. While you could use it on its own it would be very plain.
This framework gives me the basic building blocks I need.
"WordPress theme frameworks are intended to be used as a parent theme template where all the functionality resides." –WPBeginner
I also use a Child Theme you see is called Lifestyle Pro. This allows me to customize my theme in a way that reflects my needs and personality.
This is what it looks like without changes.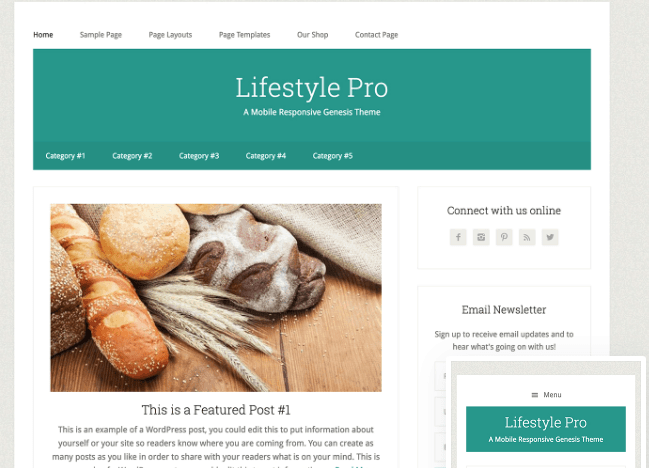 A child theme allows you to change the way your site looks "without losing the ability to upgrade that theme." –WPBeginner
And, yes, you do need to update your theme.
The number one reason is security.
Good themes have to be updated to make sure they are safe from hackers, remove known bugs, and make adjustments as WordPress gets updated.
Right now, you probably have the twenty seventeen free WordPress theme. It's not a bad theme overall, just pretty basic.
Choosing A Theme:
Choosing a theme for your blog can seem like a massive undertaking.
Here are three things to keep in mind:
1. The most vital thing you want to look for is that your new theme is Responsive. This means it will change the layout depending on what device your readers is on. Mobile, tablet, or desktop.
Most of your readers will be visiting your site from a mobile device and they need to be able to read it.
2. You want readers to take you seriously and be able to find what they are looking for.
3. Lastly keep in mind what you are blogging about and choose the theme accordingly.
For example, if you are selling stock photos you will want a theme that is photo friendly. If you plan on having a shop you will want one that easily integrates (communicates or connects) with services that will allow you to sell online as well as have a shop page.
One quick trick is to do a simple search for the type of blog you are going to have. Then take note of features of the blog you like and dislike.
Using this as a guideline and the following questions will help you find the right theme for you.
5 Questions To Ask:
Depending on what your blog is about you will need different things. Ask yourself these questions when choosing your WordPress Theme:
 Is it mobile friendly? Look for the word "responsive".
Does this theme have the components I need?
Is it compatible across all browsers? (Chrome, Firefox, Safari etc.)
Is it easy to set up?
Is there a support option?
Don't forget to grab your workbook by signing up below if you haven't already. You'll want to use pages 6 & 7 for this exercise.
Free Themes: Pros & Cons
Free themes can be amazing. If you are just trying out this blogging thing I highly recommend choosing a free theme to get started.
I'll show you where to get them in a minute but there are also some drawbacks.
One being zero support.
If you get a free theme and something isn't working or breaks you are on your own.
Above we talked about security and the need to update themes. Free themes are often not updated.
Two, lack of customization.
Unless you know coding and are comfortable with it, I would leave your theme alone. That is how you break things, which is a great way to learn but can be hard to fix on your own.
Three, reliable.
Make sure you get your theme (free or paid) from a reputable place such as WordPress.org, StudioPress, Creative Market ,or Restored 316 etc.
Otherwise, you could get one poorly coded and riddled with problems causing much frustration.
How To Get Free Themes:
Alright, lets check out some free themes:
Log into your WordPress Dashboard.
Click on "Appearance" on the left side and choose "theme".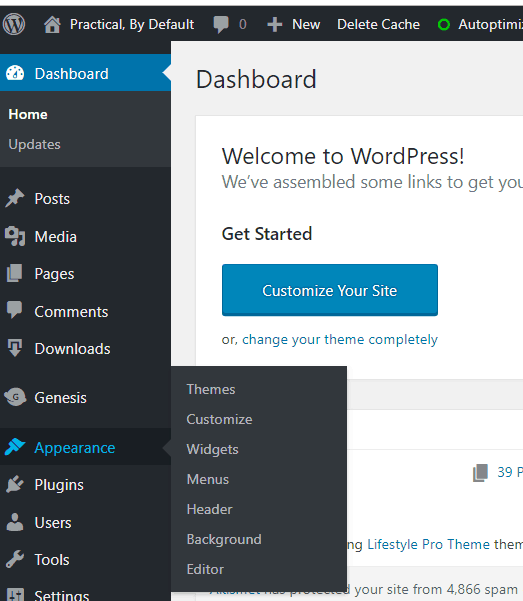 Here you will see any themes you have installed.
Note, here you can see the two paid ones I use. You won't see these on your site.
You can either one of the "add new" buttons.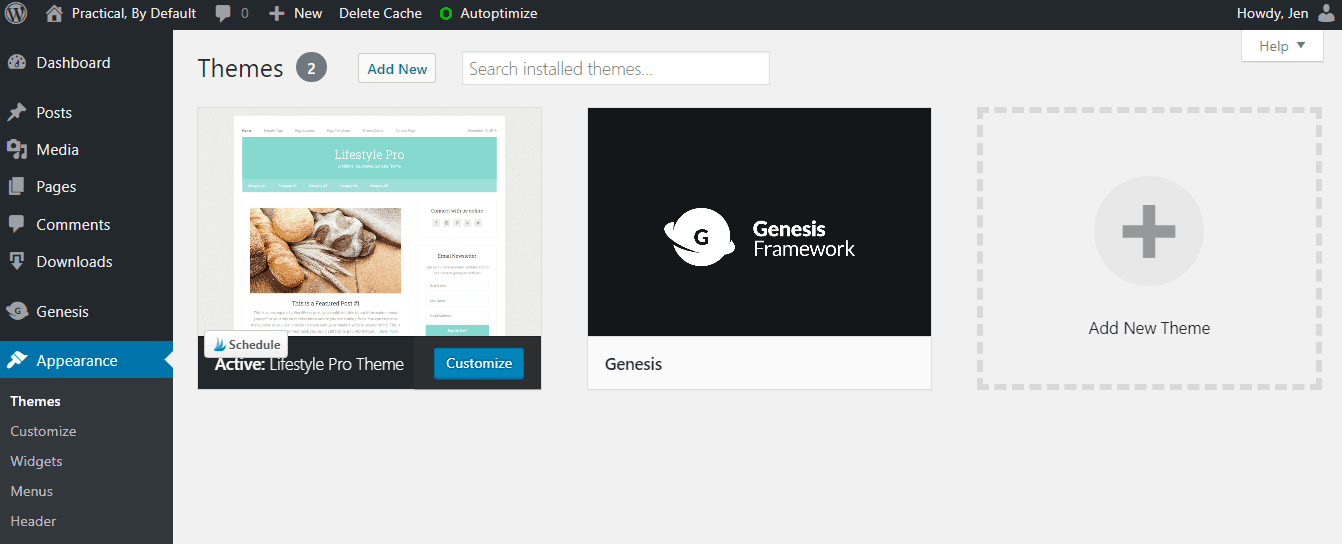 From here you can search themes, or use the filter to narrow your search.
Check the boxes you want and hit apply.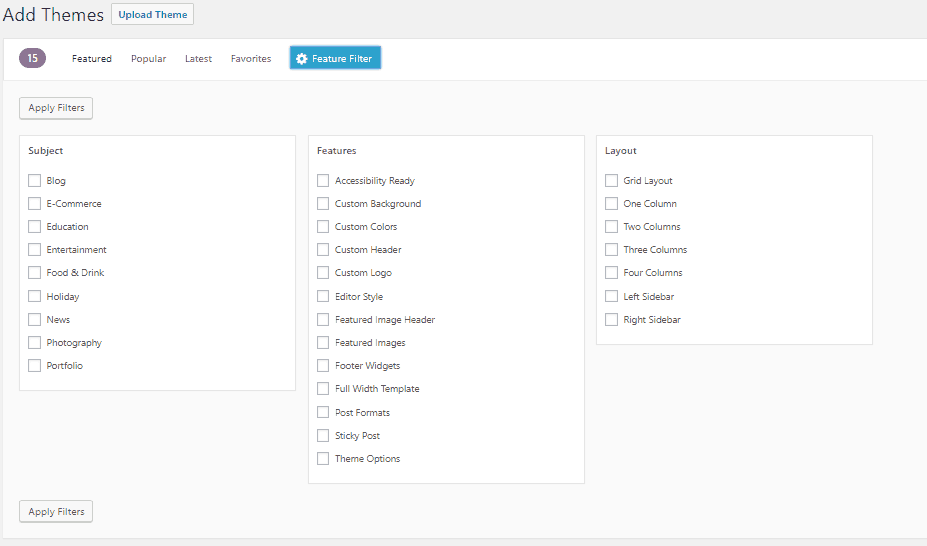 As soon as you find one you think you might like, hover your mouse over and read the details. I highly recommend you "preview" the theme before you install it.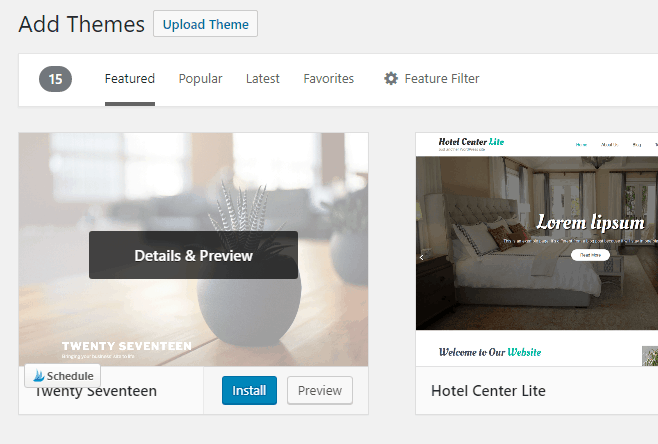 Did you find one? If so, click install and wait for it to be complete.
Tada!
How To Find & Install Paid Themes:
I used a free theme for a while and it worked. However once I could swing it I quickly invested in a paid theme.
My biggest reason was speed. The free theme I was using was slow. Readers don't want to stick around waiting for a page to load.
After investing in your hosting and domain, this is where I recommend spending money next.
Look for one that suits you, looks great out of the box and has the layout and general structure you want. Colors, fonts, logos etc can be changed.
I will recommend starting with a Genesis Framework because that is what I use. I like the support and that you get access to plugins that are designed specifically for Genesis.
Extra information for you:
I'll share some of my favorite plugins (here!) but for the now plugins are "a piece of software containing a group of functions that can be added to a WordPress website. They can extend functionality or add new features to your WordPress websites." –WP Beginner 
They make my life so much easier! No coding needed. Just download, install, and go!
Click here to purchase directly from StudioPress that way you know you get a legit copy. Upgrades are free forever.
You'll also want to choose your child theme.
There are a ton of places to get Genesis Child themes. Again, make sure you are buying for a reputable store and that they offer support.
Here are a few I have used or had recommended to me:
StudioPress– Because I know, use and trust them.
Creative Market– I have not used their themes but love their other products. Search "Genesis Child Themes"  (By the way, they send out freebies every Monday, that I use and love. Sign up for their email list while you are there)
Restored 316 – Comes very well recommended for beautiful, well-coded feminine Genesis child themes.
Just for fun! Which theme is best for your website? Quiz
Let's get those installed:
Start by downloading both the Genesis Framework zip file and the zip file for your chosen child theme.
Keep the files zipped.
Log into your WordPress Dashboard.
Click on "Appearance" on the left side and choose "themes", like you did when searching for a free theme. But this time you will click "Add new" then click on "Upload."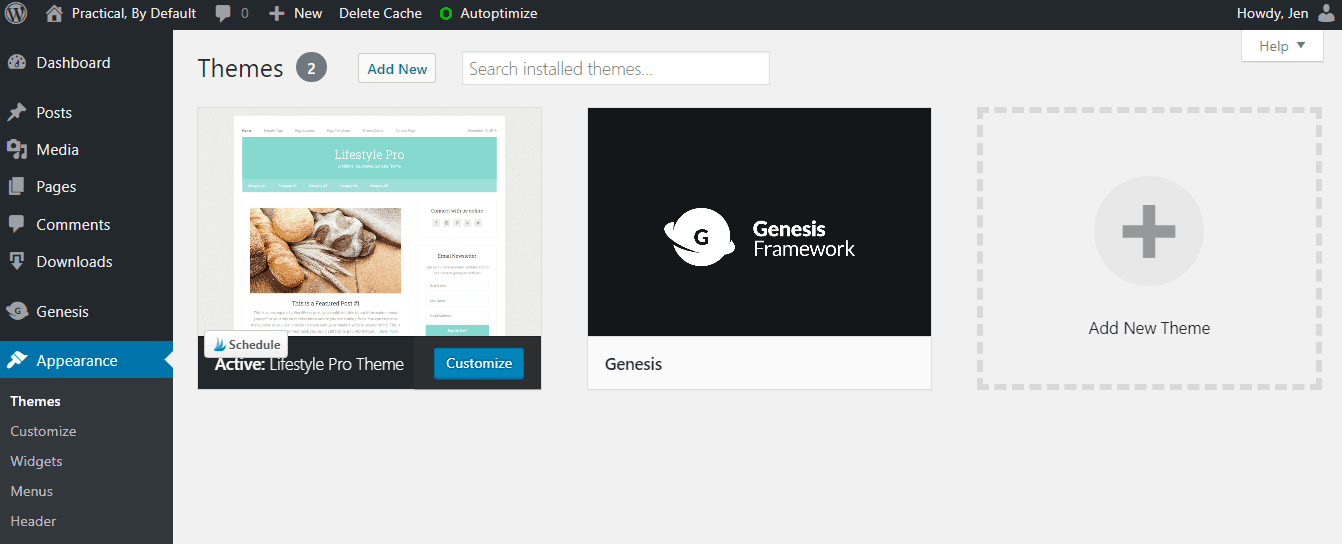 Drag your zipped theme over and drop them in or find the files on your computer and click upload.
Start with the Genesis Framework but do not activate it, then do the same steps for your child theme.

Once the download is complete you'll want to activate them both now.
Now you'll want to spend sometime setting up your theme and customizing it.
Here is a video from StudioPress for the Genesis Framework:

For my child theme, I did a google search and found a step by step walk video walk through.
I found this one was super helpful.
I recommend taking some time to set up your child theme the way you want.
What's next? We are going to take a break from the technical side and dig into the key to growing a successful blog by identifying our ideal reader. 
Take care
Jen
PS.  Starting a blog can be overwhelming. This is part of a step by step series. Please check here for all the steps in the "How to Start a Blog." Series.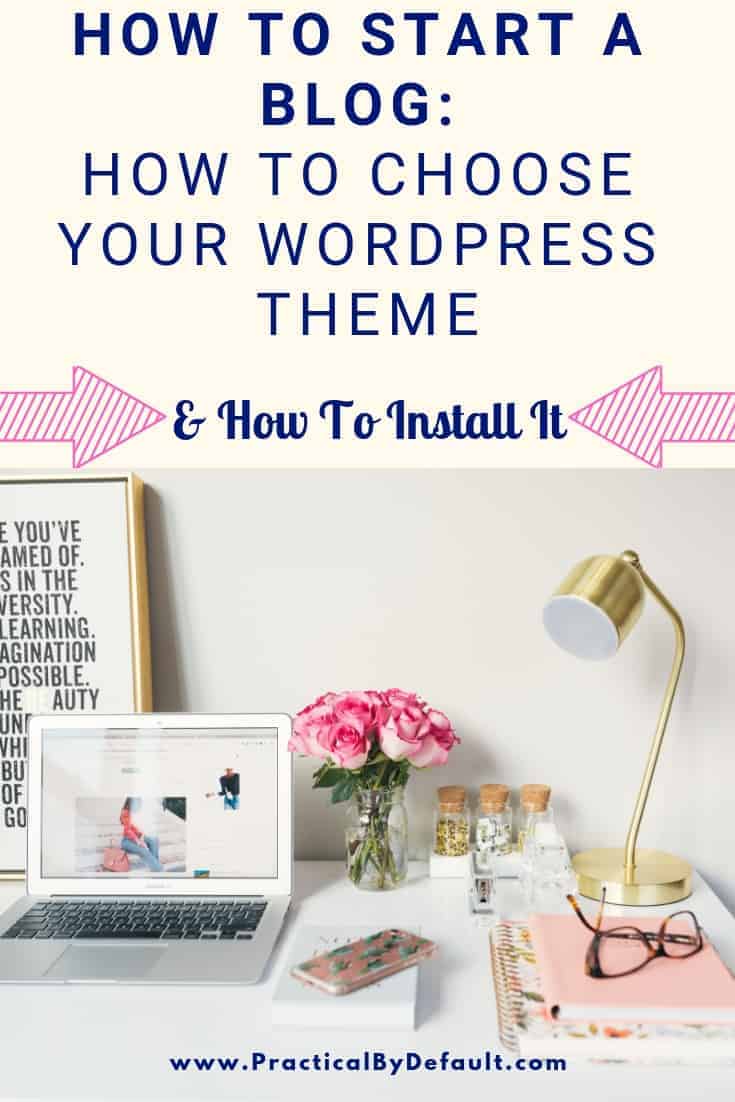 Hi, I'm Jen. I help working parents balance work and homeschooling by providing encouragement, support, and inspiration. You are warmly invited to Join the Online Community Here!