Disclosure: I may receive commissions for purchases made through links in this post.
Before you start creating content you MUST know who your target audience is and what they need. Finding your ideal reader is a key component for growing a successful blog. 
The whole point of starting a blog is to connect with your readers, clients, and find true fans. You want someone to come along, read your content, watch your videos and connect with you.
In order to do that, you need to figure out who you are creating content for, what they need, and how you are going to provide them value.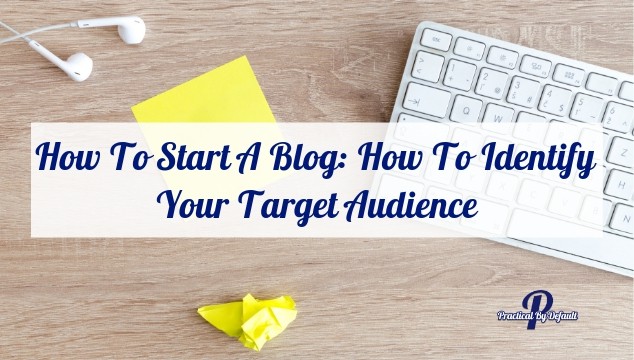 And believe it or not, this actually ties into the design of your blog. Which again is something I totally missed when I started my blog. *sigh!* 
**Wait, you do have a blog, right? If not learn how to start a blog here.**
The key to getting to know your reader is to create an avatar (or profile) that represents them. You need to get in their heads and really know them.
We've talked a little bit about niche before and maybe you know exactly what you want to blog about. Either way, you should check out this article on how to Start Off On the Right Foot With Your Blog
Alright, so you now have identified the what we are going to blog about. Let's dig into the WHO we are going to write too.
Why You Need To Identify Your Target Audience
Know your reader.
One of the most popular phrases of those that teach blogging. You'll see it everywhere.
Why is it so vital?
Because knowing your ideal reader is the reason your blog will thrive.
It's the easiest way to grow your blog because these readers will read your blog posts, leave meaningful comments and share your content with others.
It is why your readers will come back, again and again, to read what you've written, watch what videos you've created and buy your products.
Identifying your ideal reader helps you:
Clarify your own purpose
Create the right blog posts
Create the right products
Create a cohesive brand
Connect with your reader
Which is why we are digging into figuring out who you are talking to before you start creating your content including blog posts, videos, images, and even blog layout.
How To Identify Your Ideal Reader
There are several ways to find out who your ideal reader is as a new blogger but before we do that I want to let you know you need to get specific.
When answering the question "Who is your ideal reader?"
Ask these questions:
Are they male or female?
What general age are they?
Do they have kids?
What are they struggling with?
What are their fears?
What do they need?
What do they love?
The best and quickest way to identify your target reader is to check your analytics for Google, Instagram or even Facebook.
You could even send out a survey.
But, if you are brand new to blogging then you don't have any of this information. That means you need to get a little creative.
Basically, you need to guess. Surprised? 😉
The key is you are not going to blindly guess or just making things up off the top of your head.
No, you are going to research and then you will apply that research to your blog. 
Meera has created an in-depth detailed blog post on how to do this. She even provides step by step photos. I highly recommend you check it out and follow her instructions.
If you have been blogging for a while, I suggest By Regina's in-depth blog post. She includes a great list of questions you'll want to answer and how to create a mood board.
Both of these ladies are bloggers I read, visit, and buy their products. You'll find them listed here. 
Why? Because they know their ideal reader.
They provide step by step instructions with details which is exactly what I need. They ask great questions. The layout and colors of their blogs are great, which we will talk about in a minute.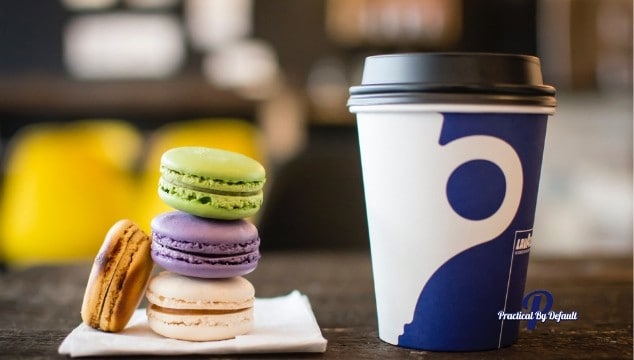 Chances Are Your Ideal Reader Is…
Just like you.
Wait, what? 
Yes, all the research you just did is important but chances are YOU are very much like your target audience. 
This is because when you choose your niche you choose something you are passionate about. Something you can talk about all day, remember?
Passion is what drives us. 
For example, I love helping others. I am passionate about empowering working moms to work and homeschool. I know what it feels like to be overwhelmed, burnt out, and unsure of where to start.
Those are all topics I write about. I target reader who feel the same way and need help. My content is designed for them, and I know what I say works because I've tested it in my life.
I bet whatever you are passionate about THAT is what you are blogging about. Which is great because it will show in your content.
How Knowing Your Ideal Reader Plays Into Your Blog Layout
Now that you know who you are writing for it is important to take that knowledge use it not just for your content but also for your blog design.
Here are 3 to give you an idea of how to apply this knowledge to your design.
Blog Fonts:
When considering your fonts remember your audience.
Flowery, scripted and bubbly fonts are not for blogs targeting men or outdoorsy sites.
If you are targeting older audience you'll want clear, clean and larger fonts.
There are a million and one fonts out there (yes that is a guess) have fun hunting for the fonts you want.
Here are a few places you can look:
You should always check the terms of use if you buy fonts.
By the way, I highly recommend signing up for Creative Market's email. On Mondays they send out 6 free goods you can download, including fonts, images, blog design and all sorts of fun things!
Powered by Creative Market
When you are choosing fonts, it is highly recommended you have 2-3 complementary fonts. If you need help pairing fonts FontPair is an awesome resource.
Lastly, since I used the fonts that came with my theme, here is a tutorial on how to add fonts to a WordPress site.
Blog Colors:
Colors influence the way we feel and the emotions we invoke. They also draw the eye or repel the eye.
You can read more about The Psychology of Color in Marketing and Branding here.
Choose colors you feel will bring in the emotions you are looking for and ones you like.
Sites to help you pick your colors:
Coolers: Lets you pick colors from an image you like.
Canva: One of my all-time free image design tools. I use it all the time! They also help you pick colors.
Dribble is brand new to me, I tested my dark blue (as shown below) and it was so neat to see how it shows up in images and art.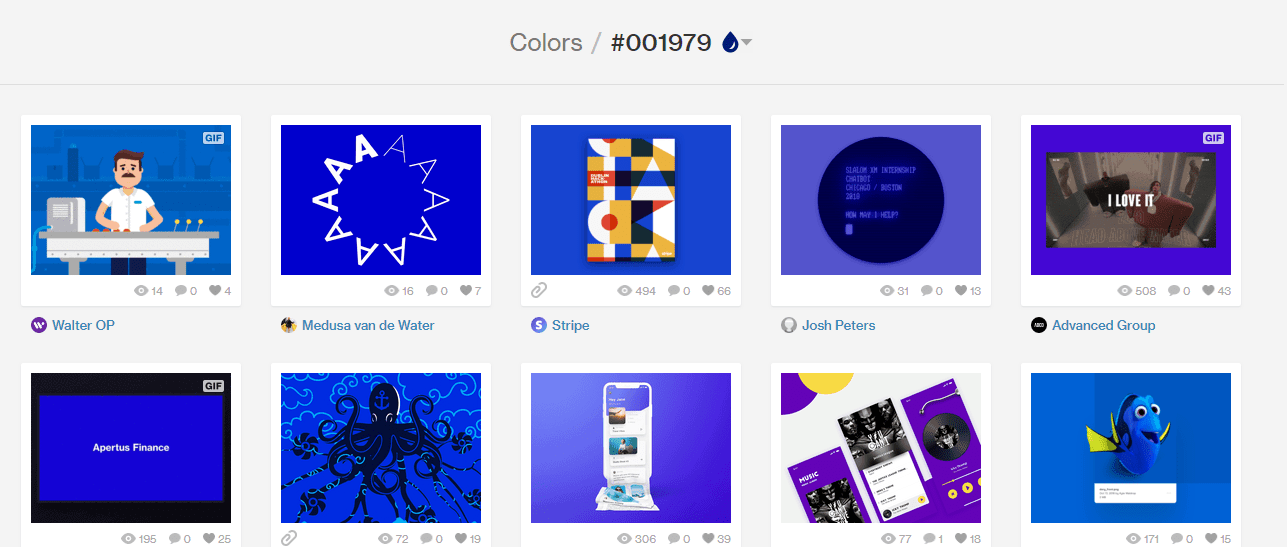 Blog Layout:
When choosing your navigation remember your reader.
A few question to ask are:
What are their goals in visiting your blog?
What do they need to know first?
What questions will they ask the most?
Is it easy to find?
One thing I notice most blogs do not have is a search feature. Personally, I find that so annoying! I don't have time to click around forever that is why I have three search features.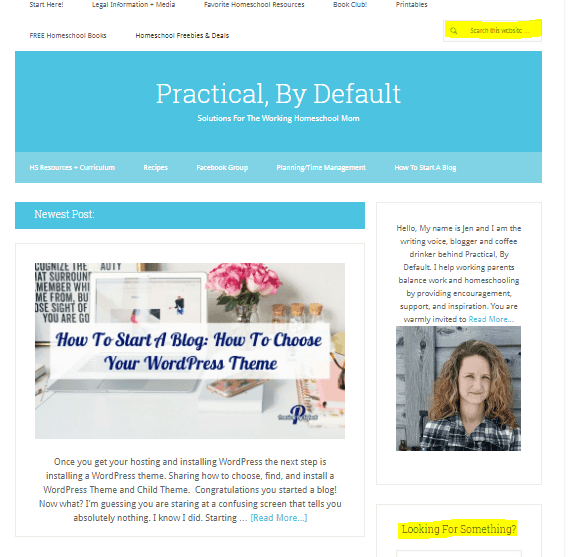 One in the top, one in the sidebar, and one in the footer.
Take note of the things you look for or use the most on other sites and make sure you put those on your site.
---
Now you know what you are going to write about and who you are writing too. The next step I recommend is planning out 2-3 blog posts. 
Based on the topic and focusing on your ideal reader you are going to organize your topics.
When starting I started writing I didn't do any of this! My first post was about washing dishes. Seriously! 
I wish I had organized and had a plan from the beginning because I had to go back and redo, which is a painful and long process. Ugh!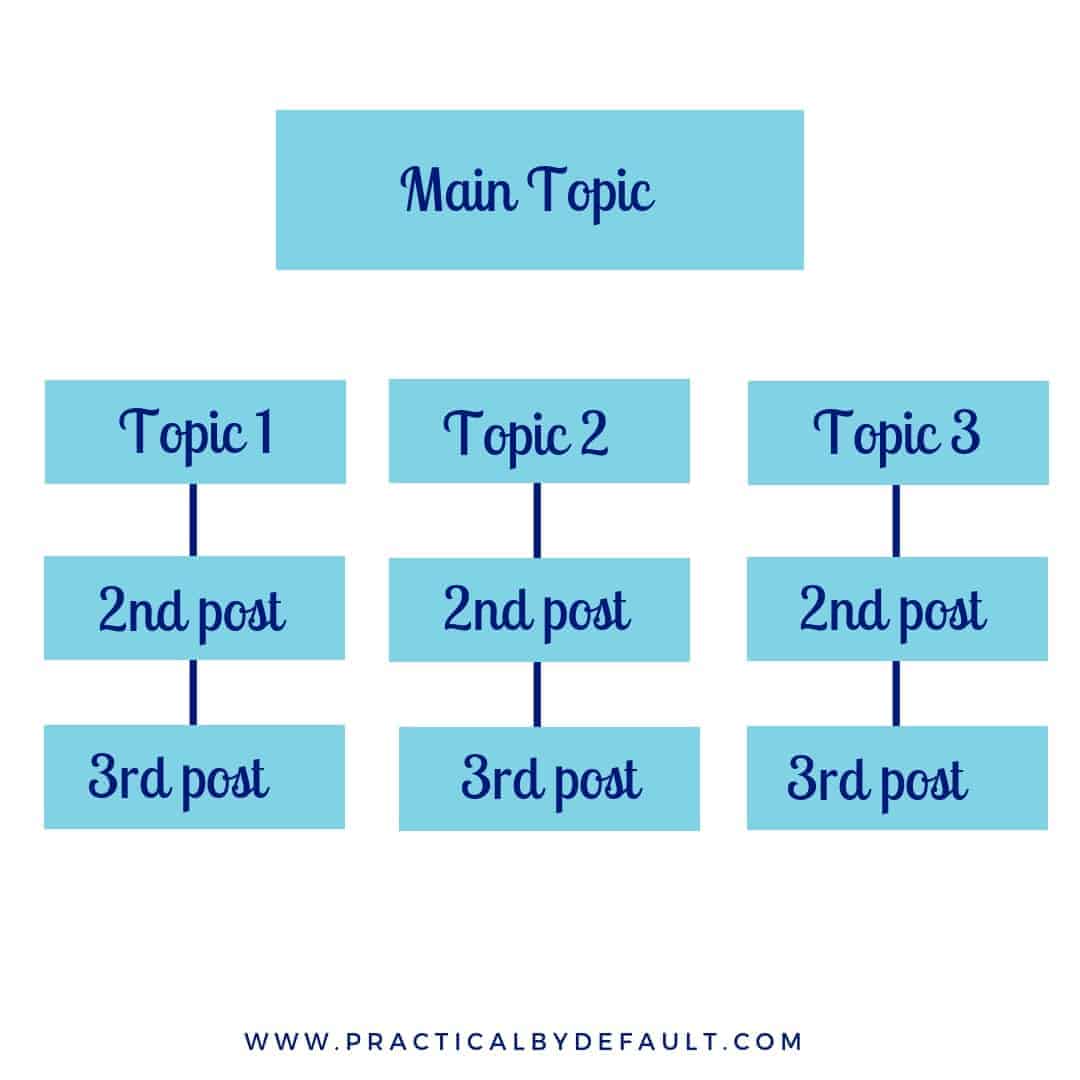 Using the graphic above for a visual, plan out your content.
Start with your main topic, under it choose 1-3 topics or "sub topics".
Plan out 2-3 posts on the same sub topic.
When beginning plan on diving into one sub topic and building on that before jumping to the next.
You will link to each post in the topic. This gives you good SEO, called Search Engine Optimization. We'll talk more about that later but you can go ahead and read more about SEO , What is SEO?
Go ahead and brainstorm as many topics as you can. Don't forget to think of questions your readers may ask!
We will talk more about writing blog posts later but for now make sure you did the steps above and then go ahead and get brainstorming.
You'll be using these topics as a base for your "Categories and Tags", read What is the difference between categories and tags? 
What's next? We'll dig into something that most bloggers ignore, but is vital to your success, getting comfortable with your WordPress Dashboard.
It's easy, I promise 🙂 
Take care
Jen
PS. Did you know? This is part of a series. READ: How To Start A Blog The Right Way For Beginners: No Experience Needed to get started!
Hi, I'm Jen. I help working parents balance work and homeschooling by providing encouragement, support, and inspiration. You are warmly invited to Join the Online Community Here!