Disclosure: I may receive commissions for purchases made through links in this post.
Do you use homeschool apps to make your life easier? I am sharing with you our favorite homeschool apps we use and love.
In the past, I've shared with you the exact curriculum we are use.
For example, you'll find Grade 9 and Grade 10 here.
However, as you can see, we don't just use books and computers in our homeschool. We also use tablets and, in my case, a cell phone.
Homeschool apps are a great way to make learning fun, help you reinforce a concept or just add a little sparkle to your homeschool without a ton of work on your end.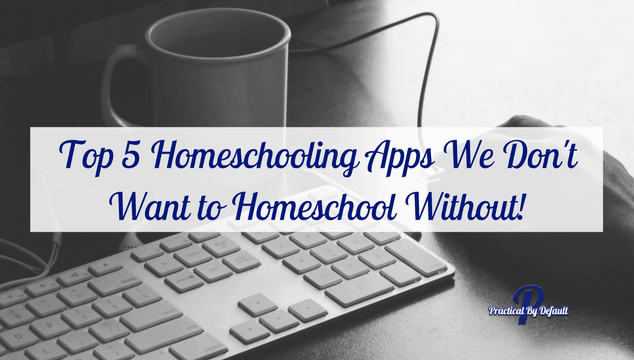 As a working mom, having apps on my phone can help me get things done. I use Homeschool Planet, Google calendar, reminders and notes for various things, just to name a few.
When my kids were gifted tablets so they can do homeschooling on the go, we decided to dig into a few apps to help them out. Below you will find our favorite apps that we use and love.
By the way, another great way to reinforce learning is through games. If you are looking for a great list of games be sure to read: My Top 15 Favorite Games for Teens to Reinforce Learning
Top Apps for Homeschooling:
Please note: These apps have been tested and work great on our devices which are an I-Pad Mini, Samsung (Galaxy S6) and at the time my son had an older Android Tablet. These should work on your devices but please check the requirements before purchasing.
My daughter found this on her own while looking for something to help her create, write, and record her stories.
Features are: drag and drop scenes, scene goals, a simple interface for creating your characters, locations, scenes and novels and more!
She enjoys using this tool, however, she says it's difficult to use if you want to create more than one story. Otherwise, she loves it. Apple, Free!
UPDATE: We have been informed that A Novel Idea is no longer available for download.
A few alternatives to check out are: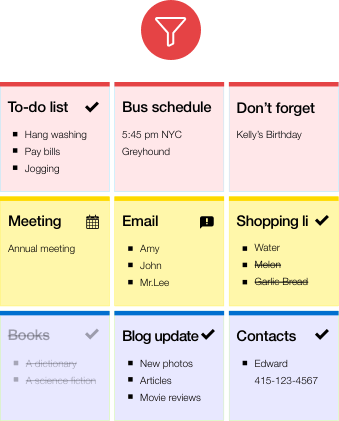 My son introduced me to this super useful app which he loves to use for homeschool and life.
ColorNote is simple and easy to use. You can create lists, color code them and organize them as you wish.
ColorNote also has a remind feature for saved notes notes so that you will never miss anything important.
My son loves it because you can color code it, each color can be used to represent a category/subject, he loves the archive feature and calendar.
You can choose between text option or checklist and has a calendar included as well as many other options such as the ability to link and share! Apple or Android Free!
Here is a quick ColorNote Tutorial I found on YouTube if you wanted to see inside peek!
ColorNote is great for working homeschool moms, too! Here are a few ways I use it.
For blogging: I use it to keep track of blog post ideas, hex codes, and things I need to do that day.
For school: I use it for subjects I need to cover in school, project materials to buy, subjects to track/mark.
Using my favorite homeschooling tools, I know what I need to teach when. I use ColorNote to help me keep track of what to pick up at the library, what supplies I will need.
For life: Use it for a to-do list for groceries, chores, pick up items, appointments etc.
For fitness: Keep track of your food intake, water, workouts and activities.
This app is super flexible for both your kids and you, download it here: ColorNote.
This photo-editing app is awesome for creating custom collages and adding text to photos.
Some of its features are: make multiple colleges, arrange as you like, color choices and patterns, add text, stickers!
This is a great tool for recording homeschool projects, hands on fun, and nature walks. Share through Facebook, Twitter, and Instagram. Apple-Free!
Honorable mention: Instaquote, used to add text to images. Photogrid: collage, stickers etc. Both are free!
Duolingo has gained popularity among the homeschool community as a fun way to learn languages on the go!
With this app, you can choose from 33 languages to learn. As many different ones as you like.
It's a great way to gamify your child's learning.
Duolingo also offers in-lesson grading. My favorite is that it isn't just reading, but includes reading, grammar, and speaking. It makes learning fun! Free!
Did you know Duolingo has a new friend called Tiny Cards? Much like flash cards it allows you to practice in another way. Check it out Tiny Cards and yes, it is free!
One of my kids favorite homeschool apps. Their favorite feature is the daily "word of the day".
Dictionary.com also provides grammar tips, different writing tips and access to a Thesaurus.
As a mom, I love to encourage them to look up where words came from, what they really mean vs what slang they have heard and that they can learn on the go.
Get The List Of 20 Learning Apps:
Want a list? Click "download" to get your list instantly!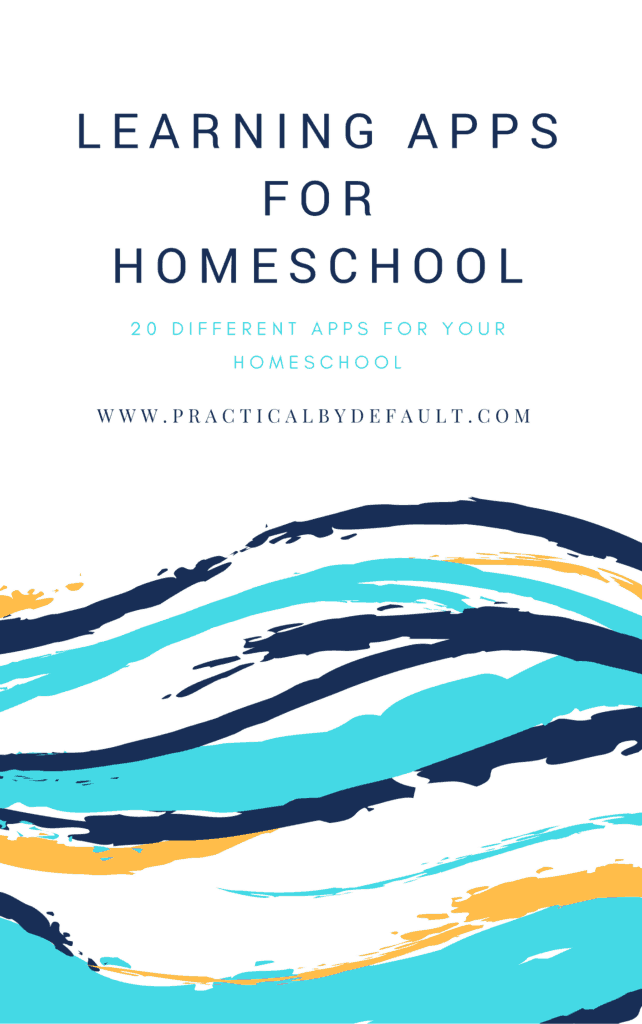 Learning Apps For Homeschool ( A list of 20)
Are You Looking For Homeschool Apps?
If you are an Amazon Prime Member you should have access to Amazon Underground. A great source of free high-quality Kindle apps for kids of all ages.
I also have a great list of learning apps for kids ages 4-6, you can find that here.
Using apps for your kids is a great way to give you focused attention on one child while the other keeps learning and having fun.
We love using apps to help us learn, create, write, and more! What are your favorite homeschooling apps? Share below and let me know!
Take Care,
Jen
PS. Another tool we love are using web tools for creating homeschool projects. Click here to grab a list of 25 web tools and get started today!
PLEASE PIN ME: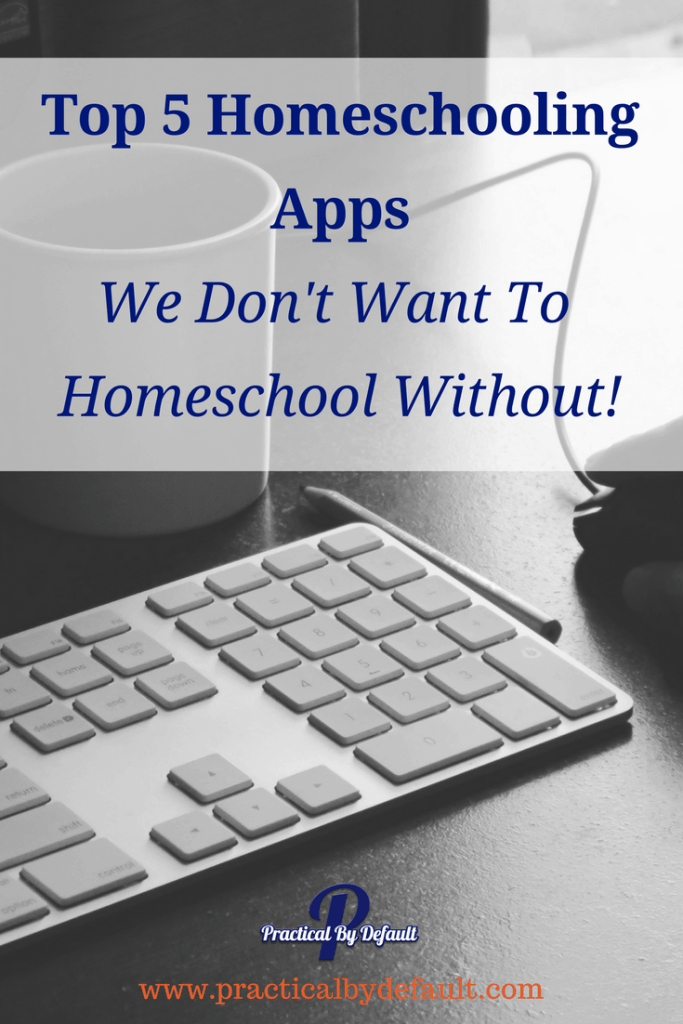 Hi, I'm Jen. I help working parents balance work and homeschooling by providing encouragement, support, and inspiration. You are warmly invited to Join the Online Community Here!