Disclosure: I may receive commissions for purchases made through links in this post.
Sharing how I use Notebooking pages to suit my kids, how to get started for free and creative ways you can use Notebooking Pages in your homeschool. Find. Print. Go!
Notebooking is a really great way to document your child's learning in a personal creative way. But here is the kicker for me…
My kids love worksheets.
We use them mostly for science, history, reading lists, character study and timelines, just to name a few.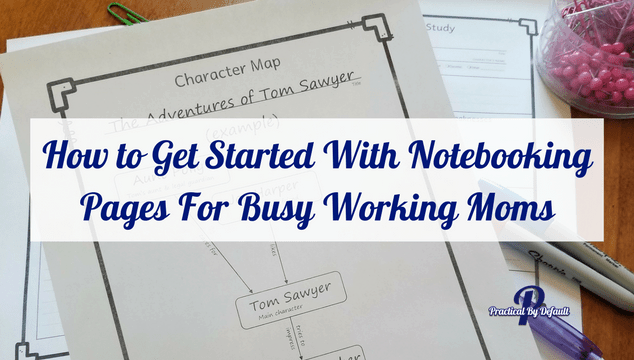 What they hate? Notebooking and Lapbooking.
My fault, but still.
The truth of the matter is you can make your kids hate things by sucking the fun right out OR turning every single little thing into "school".
Do you know where my favorite place to get worksheets is? NotebookingPages.com.
I love NotebookingPages as worksheets because it is so easy for me. Find, print and go!
Like anything, I think it is super important to use tools in a way that makes your life easier.
How To Get Started With Notebooking Pages For Free
Oh, and I also like that you can get started for free. Its a great way to find out if Notebooking Pages will work for your kids.
Step 1: Go to Notebooking pages.com and sign up
Step 2:When you sign up you get over 600 free notebooking pages, that include everything! Basic Lined Set, Bible, A-Z, Famous Artists, Famous Composers, World Explorers, Copywork (Animal Themes), Ancient History, Nature Study (plants & animals),
… and 3 complete country sets: USA, Canada, & Australia!
Bonus: You also get free training emails that will be sent out to show you how to use NotebookingPages.com. Be sure to keep an eye open for those emails.
You can stop here, and skip down to the next section. But if you were wondering how to purchase different pages keep reading. 
Step 3: If the pages you want are not in the free resource pack you can go to the "shop" tab (highlighted in yellow) and use the search bar and enter what you want.

For example: We are doing chemistry and I wanted basic science pages. I searched and found Basic Science and Experiment Pages Tada!

You will note that says that this pack of set of basic science notebooking pages are great for reports, labs, experiments, and narrations.
Included are basic pages come with both primary and regular lines and with a variety of layouts using the 3D template layouts.
You could also use 3D mini-books to add an extra dimension to these pages! (Learn more about that here, and watch the video!)
Step 4: After you chose your pages, add to cart and choose how to pay.
Step 5: Check your email and be sure to check your spam folders, especially if you are using Gmail. Download and print off as many and as often as you like.
Of course, an alternate step is to buy the lifetime membership and then you skip the buying and downloading steps 😉
UPDATE: The Lifetime Membership is going away but those who buy in NOW will get grandfathered into the new subscription system which means we don't have to pay!
Use code discount5 to save $5 on any purchase $10 or more from the NotebookingPages.com Shop. (This does not include membership purchases.)
Easy right?
For the record, I think the Lifetime Membership is worth the price. I have it and love it.
My Favorite Tip For Digital Products!
The problem with something like this is losing it on my computer.
To keep that from happening, I want to share with you a tip I've picked up since getting my hands on the Genesis Toolkit Bloggers Bundle last year. That is a bundle filled with blogging and business resources. (Much like the Ultimate Bundle here)
If you use digital resources for anything you are going to want to do this tip.
After you buy, create folders sorted by the "topic".
For example, for Notebooking Pages, you might make a folder on your desktop called "History".
Next, inside that folder create a folder for each topic such as maps, timelines, character pages, book lists, etc.
Within Notebooking pages there are different styles of the same thing.
Let me explain. My kids love the timeline sheets for our history study. You can see the different ones here: History Notebooking Pages. 
Below I'm sharing 4 of the different styles of time line pages your kids can pick from.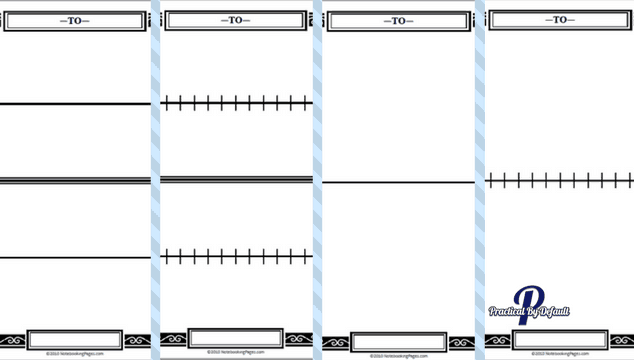 One child likes a certain style of sheet and another likes something different. The great thing is how easy it for them to choose.
I scroll through they pick, I print, and we go!
But when it comes time to print another sheet sometimes I forget what they picked. By making a folder either for each child or each style they picked I don't need to take time finding the right style.
Open the file, grab the notebooking page and print. So much easier!
I love this tip because it saves me time and makes it easy to remember to use them. 
Buying anything no matter how great it is and NOT using it-is a waste of money. Losing the resources on your computer and not being able to find them is annoying. Just me?
This folder trick I use all the time!
The Possibilities Are Endless…
Now that you have your Notebooking Pages and they are all organized, how are you going to use them?
Notebooking has so much freedom to suit the needs of each child and the way they learn.
We've used them for our Canadian History studies and you can read about that here.
Or design your own unit study, like I did here for our bird study. I would never had the courage to do that without the access to Notebooking pages.
I pulled together our books, printed off the sheets and picked out our hands on activities.

Notebooking With Notebooking Pages
Of course, you can use them for Notebooking, after all that is what they were created for. Lol!
Notebooking is a great way to pull what your child is learning together without stressing over creating projects, finding materials and figuring out how to organize it.
Notebooks are very similar to creating a learning journal. I like to use a 3 ring binder for our subjects and this will work for notebooking as well.
The two components you are aiming for is written and visual.
Written can include:
Reports
Timelines
Copywork
Lists
Research
Narration
Stories
Just to name a few
You can easily print off templates for these from Notebooking Pages or let your child design their own.
Visual can include:
Maps
Postcards
Drawings
Art projects
Photographs taken
Collages
Stickers
Graphs
Just to name a few
My favorite part of Notebooking is how creative you can get. My daughter actually has a personal notebooking styled journal I just didn't call it that. I didn't want her to associate it with "cut and paste". 😉
You can read about how I made my kids HATE cut and past here. Just remember it's what you aren't supposed to do!  
She has used hers to create a memory book. She keeps mementos she has collected from our museum trips and camping trips such as maps, photos, drawings, coins and more.
As you can see Notebooking Pages can be very useful and fun!
So go ahead, break the rules and use Notebooking pages in the way that suits your child and your family 😉
Take care,
Jen
PS. Did you remember to grab your 600 free pages to get started? Click here!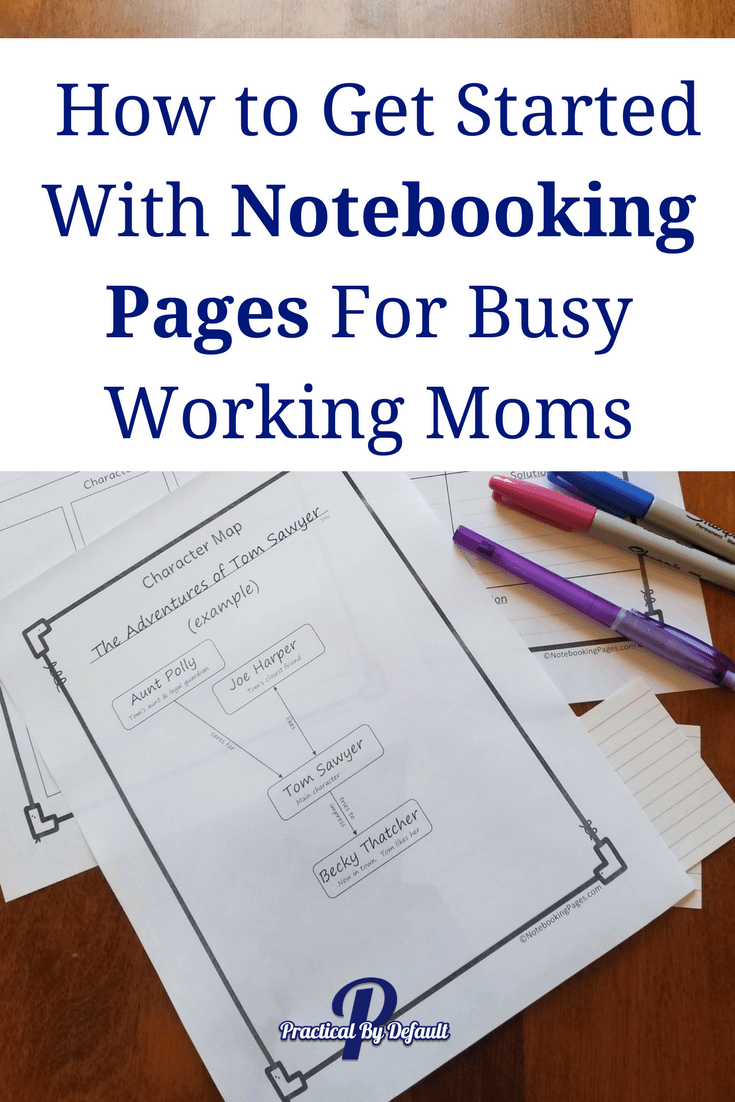 Hi, I'm Jen. I help working parents balance work and homeschooling by providing encouragement, support, and inspiration. You are warmly invited to Join the Online Community Here!