How do you keep kids busy on a rainy day? Don't let the rain wreck your day! Instead, save your sanity with these 13 boredom busters. 
We have been having a rainy summer, and although we are super glad it isn't snowing, it does get tiresome.
I don't know about you but once my children are finished school they need to be outside. As in outside and not driving me crazy!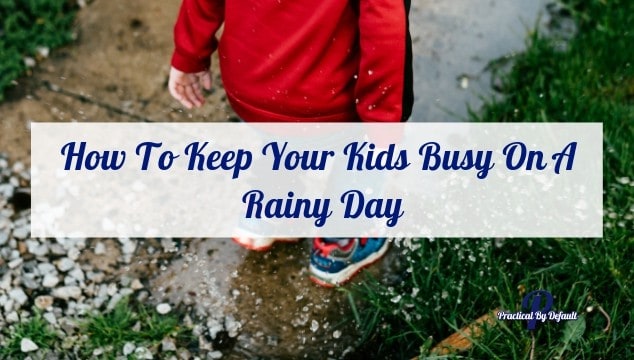 However when the rain comes down there is only so much "outside" they will take.
To keep them from being bored and complaining about having nothing to do, I keep these 13 ideas on hand.
13 Ways to Keep Kids Busy on a Rainy Day:
Rainy Day Games To Play
As much as the children love board games the adults are not keen on them.
We have found a few games we love:
Even Steven Odd (you can read my review )
Scrabble is one of our favorites.
When the power goes out, Monopoly comes out to play. This game is longer and thus, keeps their attention a bit longer too.
We love to play Boggle, the real skill is to see who can get the most words. So far, I hold the crown but I am sure to be dethroned this summer.
If you have teenagers make sure you check out our favorite games for reinforcing learning!
Get Creative With Playing Cards
We try to keep a deck of cards around to keep boredom at bay.
Get Creative In The Kitchen
My kids love to bake. So when I see them getting super stir crazy, I ask them to make a few cookies for someone they know. They love baking and giving away their treats.
My daughter loves to check out Pinterest for neat ideas. She loves to find a new recipe and then change it to make her own. I wonder where she got that from?
Favorite recipes to make are:
Grab the recipe card for kids to get started!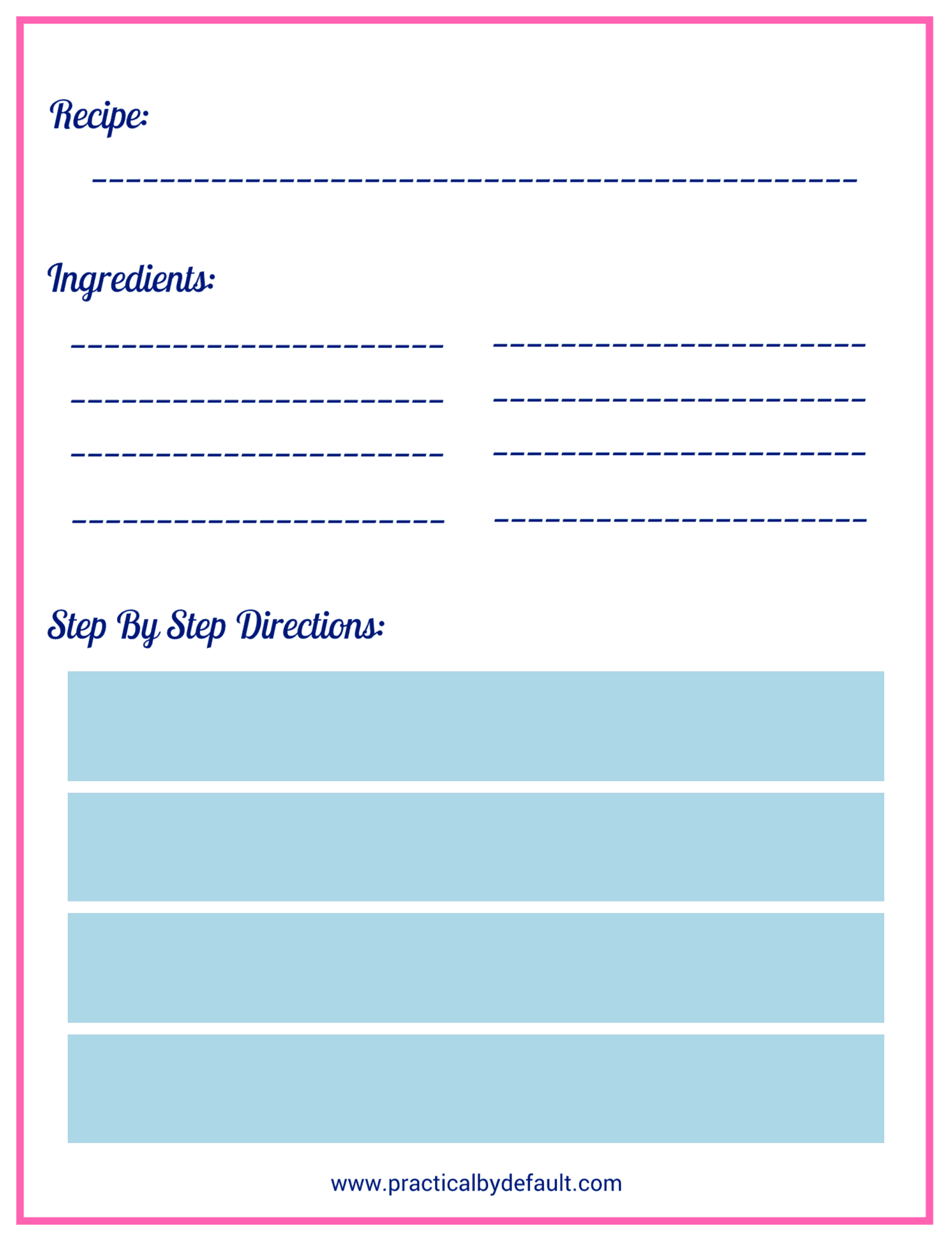 Recipe Card For Kids
Having Fun With Art and Crafts
Just so you know, keeping construction paper, colored pencils, stickers, glue, and other supplies in a basket nearby has been life-saving. I will let you decide who was being saved, ha!
They create cards for other people, make-up treasure hunts around the house, work on drawing projects and games of their own.
Did you know kids can use PicMonkey to create neat cards and posters then print them off? You can watch the video here.

5 Arts & Crafts For All Ages:
Here are a few arts & craft ideas to keep in mind on your next rainy day.
Just click on the link to be taken to the activity.
Feed Your Bookworm
I find giving them a few minutes to chill and have quiet time to read, makes them really happy. When I can not take the noise anymore I whip up a smoothie and ask them to read quietly for a few minutes.
We keep our bookshelf stocked with books they love to read again and again.
Save your sanity with these 13 boredom busters and keep kids busy on a rainy day!
Click To Tweet
Family Movie Night
Freshly popped popcorn and a favorite movie makes for a great family night.
Be sure to either take turns choosing or have one chosen in advance. We really like watching Planet Earth Videos.
Build A Fort
My children, although older, still enjoy this activity.
I have walked into a room only to find no kitchen chairs and my couch cushions are missing!
If you can handle the disarray I highly recommend letting your kids build a blanket fort.
Don't forget to crawl through too! Let imaginations go crazy with pretend castles and dragons to defeat!
Photography/Scrap-booking
My daughter loves arts and crafts but her most recent love is photography. She has recently received as a gift a Polaroid camera, much to her delight.
She loves this thing so much!
Needless to say, this has been keeping her busy as she learns how to take photos and collects them into a scrapbook of her own.
Get Creative So You Don't Go Crazy!
Don't let the rain wreck your day! Instead, save your sanity with these 13 boredom busters and keep kids busy on a rainy day.
So tell me, what is your favorite way to keep the kids busy during the rain? I'll see you in the comments!
Grab the soundbite of this post on SoundCloud!
Readers Recommendations for keeping kids busy on rain days!
I am happy to announce many readers have chimed in with some games and activities they love to play during the rain, click on the links to be taken right to the game to check it out!
A special shout out to my readers for the updated list!
To saving your sanity!
Jen
PS. If you love games be sure to check out our Favorite Games For Teens.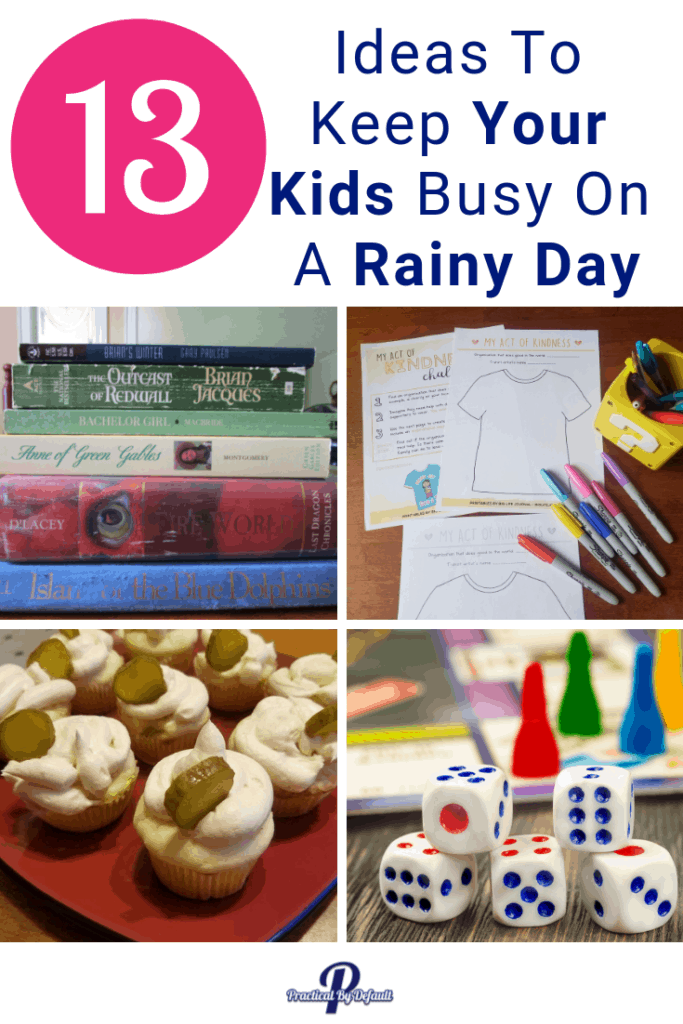 Hi, I'm Jen. I help working parents balance work and homeschooling by providing encouragement, support, and inspiration. You are warmly invited to Join the Online Community Here!