Disclosure: I may receive commissions for purchases made through links in this post.
After an exhausting day at work you come home tired and hungry. One of my absolute favorite meals to pull out of the freezer is Lasagna.
Every time I bring this meal to a gathering people tell me they don't make lasagna because it is so much work. It doesn't have to be!
I am sharing how I make my lasagna by using what you have and how to adjust it so it works for you!
I am also sharing a few of my all time favorite recipes for fall from around the web!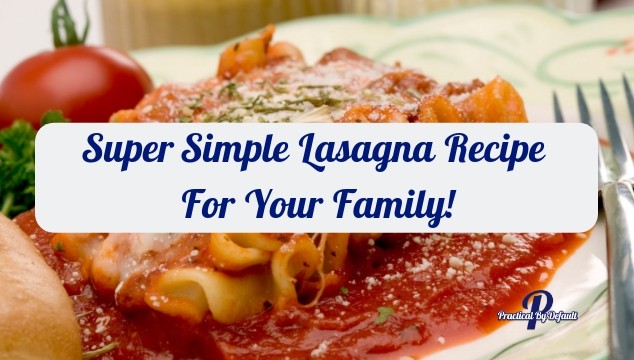 Super Simple Lasagna Recipe:
I know life is crazy busy for everyone. I am sharing a recipe that is super versatile and easy, a true "anyone can make this" type deal. I even got my kids to make this last year on their own 🙂
Plus you can totally make this ahead of time, on a day where you can fuss with it, and reheat it the next day or freeze it for another day.
What I love about this recipe or outline is you basically use what you have or like. If you do not like cottage cheese for example, you can substitute it or not use it at all. It will still turn out. I love lasagna! And I love simple! Lets get cooking!
Note: This recipe uses gluten-free noodles, please feel free to use whatever you prefer. What-ever you choose, you will want to use "oven ready" noodles.
Ingredients:
Ground meat of your choice: hamburger, sausage, turkey or feel free to mix it. Depending on the size of your pan, around 1-2 lbs total will work.
Veggies-onions, garlic celery, peppers, mushrooms you can even shred in some carrots and others if you need to sneak them in, 1-2 cups
Pasta-oven ready noodles, 1 package (I used these noodles)
Pasta Sauce-your choice 1-2 cans
Cottage cheese-1 large container
Spinach-2-3 cups loose, frozen and thawed and drained works well too. Chop
Eggs, 1-2
Shredded cheese, for topping
Preheat oven 350 degrees and lightly grease casserole pan.
Step one: Meat Mixture
Fry up your meat, adding oil if needed, and drain well. Add to this your veggies, and cook until fork tender.
Set aside
Step two: Cottage cheese Mixture
Mix cottage cheese, spinach and egg in a bowl. (looks gross huh? No worries, it tastes good!)
Mixing well, set aside, I also like to add ground pepper to this mixture, but whatever you like its great!
Step 3: Layering
Add 1/2 cup of pasta sauce to the bottom of your casserole pan. Cover the bottom completely, so however much you need is what you need. Wing it!
Add your noodles.
Add enough meat mixture to cover noodles completely.
Add more noodles.
Add enough cottage cheese mixture to cover noodles completely.
Add more noodles.
Repeat until all mixtures are done.
Bake at 350 for 30-45 minutes depending on size of your lasagna, uncovered.
Now add shredded cheese, and bake for 10-15 minutes, remove from oven and let rest for 10 minutes before serving.
At this point you can completely cool and freeze. Or you can completely cool and put in your fridge for the next day.
Or you can chow down like a pig and enjoy! 🙂
Notes:
This recipe freezes well. Follow the directions up to the baking point. Then cover well with tin foil and put cheese in a freezer bag. Tape to the dish adding cooking instructions.
When needed, take it out to defrost the night before.
Put it in the oven and bake for 30-45 minutes, check middle to make sure noodles are cooked. Add cheese and bake 15 minutes more uncovered. Enjoy!
Busy day Idea:
I love to make this right up to the part where you add the cheese, at this point stop!.
Chill completely and freeze, with a bag of shredded cheese taped to the cover of the casserole.
Long work day? Take it out before you head to work to defrost, put it in the oven to bake for 30 minutes at 350 degrees.
Then add the cheese and cook until heated through. Enjoy! Nice home-cooked meal just for you!
Click for the free printable recipe: Lasagna!
Awesome Recipes From Around The Web:
Chili-Lime Chicken and Sweet Potato Skillet, from Sweet Peas and Saffron.
I found this recipe just searching around the web one week, looking for a change-up on our regular Chicken and Sweet Potato meal.
It was delish, here is a picture of what mine looked like. Click here to see the recipe.
The first time I make a recipe I try as hard as possible to stick to the original, then I change it up to suit my tastes, what's in our cupboard and so on.
This one I ended up changing one thing, due to a shopping error. The recipe calls for black beans, but we bought red kidney beans by mistake. So I used those. It was great 🙂
Paleo Chicken & Sweet Potato Bake from Linda Wagner was the second one we tried, and it too, was amazing!
It was clean, easy and had a major home cooked meal feel to it. What is awesome is that is simple, fast, easy and tasty!
When you go gluten-free the "taste" thing can go kinda icky, but this was delish! Click here to try it out, and here is a picture of mine!
The only change I would make is-my husband HATES cooked tomatoes, so I am thinking maybe olives? What suggestions would you try? Let me know!
What is your favorite meals to make as the days get colder? Let me know in the comments below!
Take care,
Jen
PS. If you have an Instant Pot, check out these recipes for cooler weather.
PLEASE PIN ME: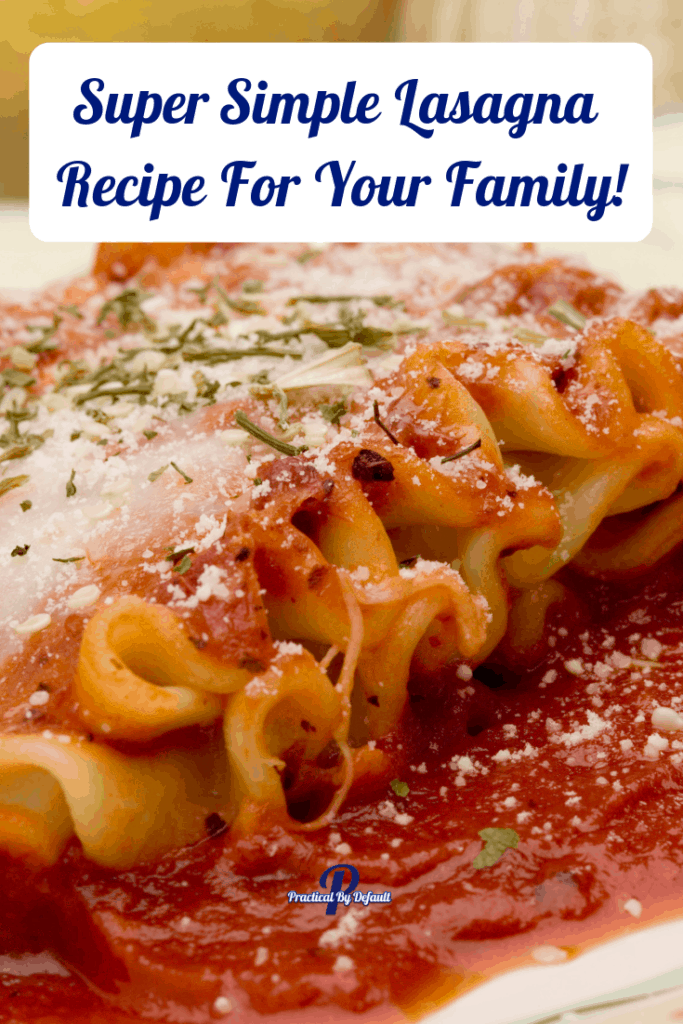 Hi, I'm Jen. I help working parents balance work and homeschooling by providing encouragement, support, and inspiration. You are warmly invited to Join the Online Community Here!