Disclosure: I may receive commissions for purchases made through links in this post.
The new year is almost here, have you picked out your new homeschool planner yet? Let me help!
Planning of some sort is essential for your homeschool to run smoothly. As a working homeschool mom I find it vital to have a planner to keep track and keep me on task, otherwise I am a hot mess!
Discover the homeschool planner that is perfect for you!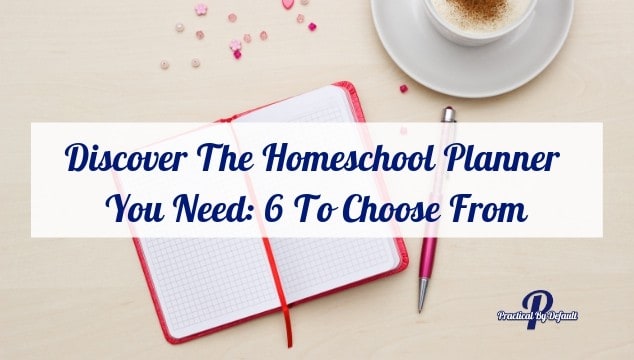 Over the last 10 years of homeschooling, testing and trying out new planners has been a necessary hobby of mine. I find as time passes, what I need
my planner to handle changes.
I wholeheartedly agree with Jennifer, when she says, "I can't emphasize this enough… you NEED a homeschool planner." -Source (She is the creator of one of my favorite planners below. )
Because everyone's homeschool and family needs are different, I do not believe there is only ONE BEST Homeschool planner.
Which is why I am sharing with you 6 beautiful homeschool planners that I've personally tried or have come highly recommended from other busy moms.
Hint: Keep reading for some great tips to help you pick out a great planner for you!
6 Beautiful Homeschool Planners
The Bloom Daily Planner is actually a yearly teacher's guide planner. However, as a homeschool mom, it has all the tools we need.
This bright colorful planner comes with an undated Teacher Planner and Teacher Lesson Planner. Along with 12 monthly view and 60 weekly planner pages.
Bonus pages for student information, personal information, and graph pages. Inspirational quotes are found throughout the planner.
Purchase includes a link to additional free Teacher printables.
The Well Planned Day is perfect for a family with 4 children.
The Well Planned Day planner is a unique planner that has areas for lesson planning, daily schedules, household cleaning, scheduling appointments, dinner menu, and more.
Click here to see on Amazon and find see the inside.
This is a planner I have and use all the time.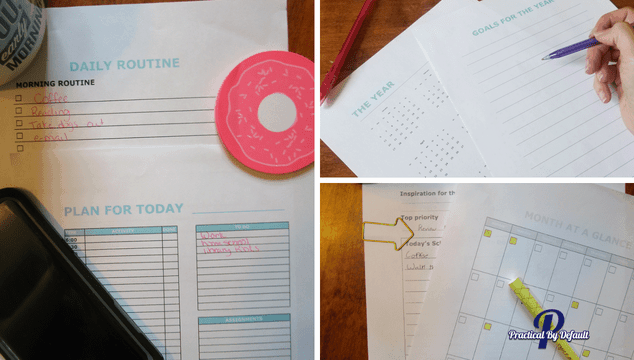 I love how customizable and simple this planner is. You just print off the pages you need, pop them into a binder and go!
⇒PLUS: USE the code jenn25 to save 25% off anything in Jennifer Bly's store. Click here to shop! 
Here are a few of my favorite pages:
goal sheet
planning / to do list
quarterly planner
monthly planner
weekly planner (2 styles)
multiple child day planner (2 styles)
student schedule (for self-directed work)
a comprehensive parent daily planning sheet
2 styles of reading logs
field trip brainstorming sheet
field trip planning sheet
library book tracker
password tracker
physical education tracker
You can check out all the pages available here. 
Or you can read how I use it here: Surprising Reasons I Now Love A Printable Homeschool Planner
I'm going to be honest, while I had not heard of this planner before, it has GREAT ratings on Amazon.
The Ultimate Homeschool Planner is designed to "help you prayerfully prioritize your family's lessons, assignments, and activities as well as academic and personal growth goals for each of your children."
When you check this planner out I highly recommend scrolling down to the reviews section. The first two include inside look at this planner which includes a calendar, teaching tips and record keeping pages.
This homeschool planner and journal was recommended to homeschool moms who must record the 180 day requirement.
This book has space for 180 days of comprehensive homeschool planner and journal entries spanning 20 subjects.
It includes:
attendance calendar
forms to document the syllabus
forms to document the textbooks
forms to document the materials being used for each subject
fields to document other pieces of information which may be requested
Tina's planners are often mentioned among members of The Working Homeschool Mom Club.
For the record, the only thing quick about this beautiful fully customizable planner are the steps because this free planner has over 500+ free downloads spread throughout the 7 easy steps.
I have to say the way you can pick and choose is amazing!
For example, you can buy certain pages if you want and upgrade just those and use the rest free.
The bright colorful pages deserve to be seen. Make sure to check out all her planner options here! 
6 Questions To Ask When Choosing Your Planner:
A few things to keep in mind when picking out your planner is:
How much detail do you need to be organized? Do you want a lot of pre-written lists or do you want to fill it in as you go?
What have you used in the past you hated? You can cross those styles off your list.
What features do you love? Make sure your new planner has those features or they can be added in.
What are your favorite colors? Planning should be enjoyable. If you hate the color of the planner are you going to use it?
How much work and time do you want to invest? Some planners allow for tons of customization and take time to set up. Which is great if you view it as a "creative outlet" or "self-care" project. Power to you.
But if you want a grab and go planner don't choose a multi step planner.
How much money do you have to spend on a planner? What's your budget? Make sure to factor in extras, like paper clips, binder clips, stickers, special pens, and markers!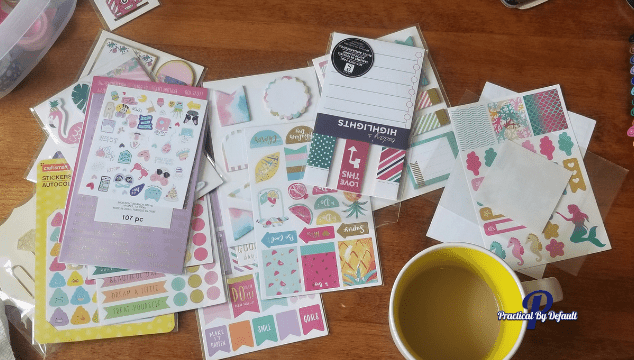 ---
As awesome as a digital planner can be, a great planner can help you make sure you are getting what needs to be done, done! while helping you create goals, be organized, inspire you, motivate you AND give your life a sense of purpose.
Need help taming your hectic schedule? Sign up for our FREE E-Course: How To Tame Your Hectic Schedule & Get Things Done!
Do you have a favorite homeschool planner? I'd love to know!
Take care
Jen
PS. Remember as great as planners are, you want to make them work for you not against you. If you need help be sure to read: Simple Scheduling for Your Crazy Working Homeschool Life
PLEASE PIN ME: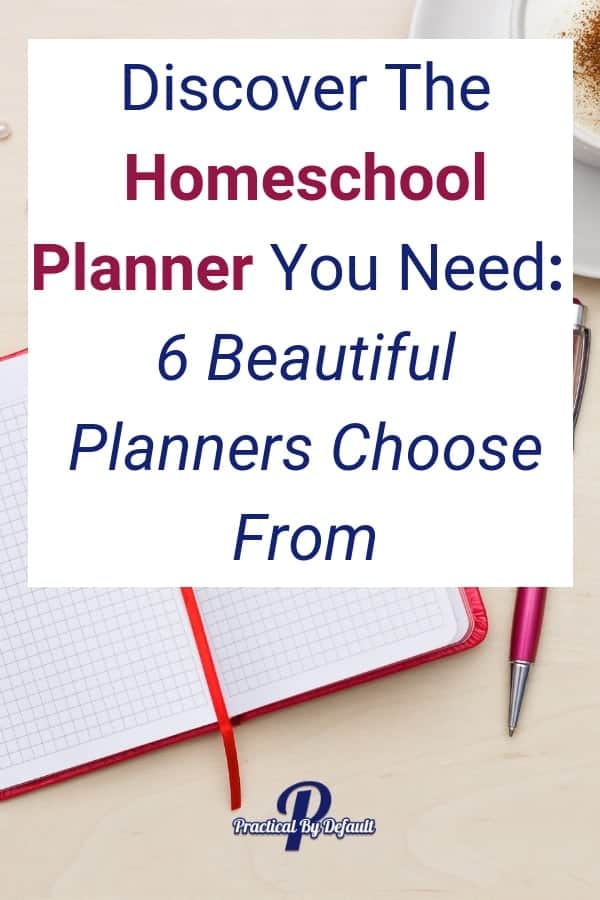 Hi, I'm Jen. I help working parents balance work and homeschooling by providing encouragement, support, and inspiration. You are warmly invited to Join the Online Community Here!