Disclosure: I may receive commissions for purchases made through links in this post.
Let me guess…your life during the holidays get a little crazy busy? A little hectic?
That never-ending to do list really seems to be growing while you sleep?
When life gets crazy the best advice is: Take a break.
As nice as a long vacation of heading south into the warmer weather might be…in reality not all of us can do that.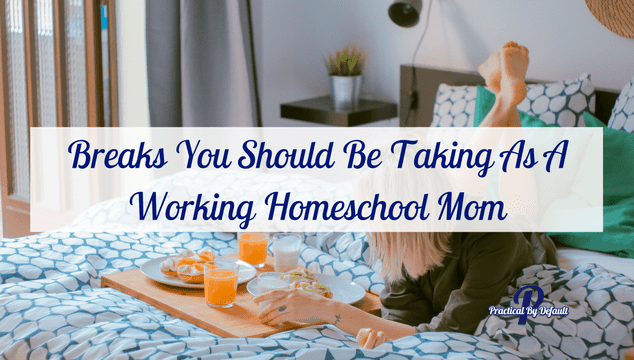 So being the ever practical type of person I am going to share with you 3 types of breaks you can and should be totally taking as a working homeschool mom.
Take Breaks: Plan A Day Trip
Since flying south or hitting a cruise might not be in your budget either money nor time wise let's look at some alternatives. Instead of dismissing the idea completely, what can you do?
You might be able to do is take a day trip a few hours away to visit a place, a landmark or explore something new.
We had fun visiting Peggy's Cove this summer when life got hectic.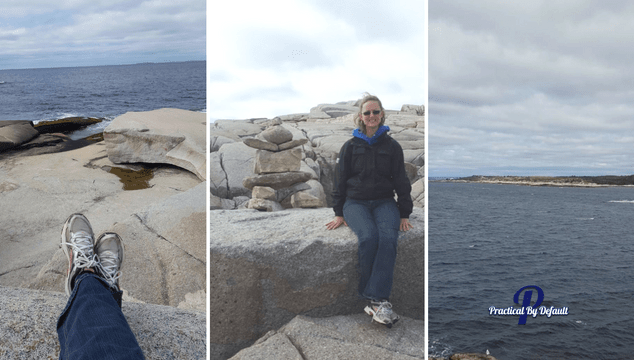 We packed a lunch and wore comfortable hiking clothes. Took a lot of pictures and had fun.
For one whole day, there were no clients waiting, chores to be done, housework or errands.
Just me, my husband my kids. I felt recharged and ready to face the challenges ahead.
Can you get away for a day? Take a look at what is available in your area. This is perfect if you have one or two days off in a row.
With a little planning, you can unplug and get away from it all.
Take Breaks: Me time
We all know how vital it is to look after yourself and get me time.
Some days it is just so hard to find the time. Instead of getting away, what about planning a date with yourself?
Step one: Find a sitter and get someone to take the kids so you can have an afternoon for yourself.
If you need ideas for child care read: Child Care Solutions When You Are A Working Homeschool Mom
Step two: Plan Your Date.
Scour your bookshelves for your favorite books. (or fill up your reader here for free!)
Those movies that make you laugh or cry? Dig them out.
Have a Netflix Marathon with Ice Cream.
When was the last time you choose the movie?
Soak in the tub with your favorite audiobooks or music.
Whatever your "thing" is. Do that.
Sometimes that metal break is enough to get us keep us sane during the cluttered a busy season.
Take Breaks: A Learning Break
When you homeschool the holiday season can be more than kind of crazy. It can push you right into burnout.
I learn this the hard way and needless to say it wasn't pretty. Now I do everything I can to avoid burnout.
One big change we made was to our homeschool schedule.
Last year we took a learning break. You can see how that worked here: How to Take a Learning Break This Winter
As a mom of kids who do not deviate from the plan, I was pleasantly surprised when the kids said yes they would try it. We had a blast!!
We ditched our "plan" and instead pulled out our favorite board games, crafts, and subscription boxes.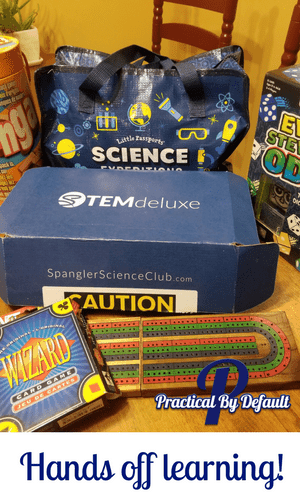 The key is to keep you in mind and make it easy for you. 
The more hands off for you the better.
A few great resources we have used and love:
So there you have 3 types of breaks you can take during the holiday season. Changing up your routine by removing some stress, taking care of you and adding some fun into your life is a great way to start looking forward to the holiday season.
Take care,
Jen
PS. If you haven't been taking breaks make sure to put it into your schedule for as soon as possible. Momma, we need to be sure we are taking time for us so we can cope with all the hats we wear! If finding time is an issue be sure to read: How to Make Time for You When "You Don't Have Time"