Interview Feature with…is a new feature that I am so excited to introduce. Designed to encourage busy moms and dads by sharing interviews with homeschoolers that are not only homeschooling but juggling other things as well.
Today I am happy to introduce you to Devin. Devin is a homeschool mom of two. She is also a certified teacher who taught in public school for nine years as an 8th grade Math/Algebra teacher and made the decision to homeschool her children. Also, this is Devin's 2nd year of homeschooling.
On top of that she still works part time as an Intervention Math Coach at an elementary school.
Devin has taken time out of her busy schedule to answer some questions for us.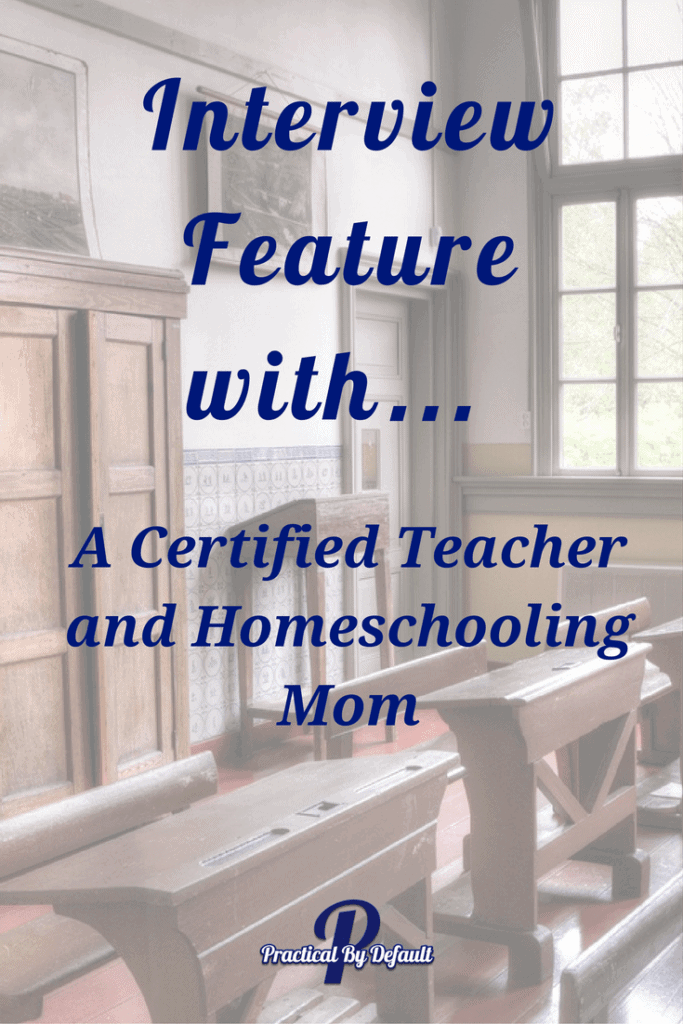 *This post contains affiliate links , thanks.
Question 1: Please share with us what made you begin the homeschooling adventure with your children?
The original plan was to wait until my son was in middle school to pull him out and homeschool. The reason being as a middle school teacher at that time, I saw what was going on, and I did not want my child to be in that environment. Kids at that age are trying to fit in and will often go against what was taught at home to fit in.
Also, I saw that standardized testing was getting out of control, and it made it tough for me to justify what the board of education was doing when it was not benefiting the students nor the teachers involved. I did not want my child spending the countless hour prepping for a test that will not matter once he enters the real world. I also saw in both of my kids that the thrill of learning was gone which was the final straw for me.
My husband and I reached the decision to put my career on hold and pull both kids out and homeschool them. It was not an easy decision, and we have made a lot of sacrifices to make this work. My children are thriving and are happier and enjoy being with me. Being a public school teacher my kids hardly saw me because I was always working long hours to help the community children.
Now, my focus is my kids it has brought our family closer together, and we could not be more ecstatic. To be honest, who is going to do a better job than me and go beyond for my children? Nobody and that is how I view it. I would not have it any other way.
Question 2: What is your homeschool guiding principle?
Our homeschool guiding principle is always to put God first and to be a life-long learner. I want my children to want to learn about different aspects of the world and use that information to create whatever their imagination takes them. I want them to know that they do not have to wait on any individual to tell them what they need to learn.
I firmly believe that parents are their children 1st teacher and must instill a strong foundation.
I firmly believe that parents are their children 1st teacher and must instill a strong foundation.
Click To Tweet
Question 3: How would you describe your homeschooling style?
My homeschooling style is more of eclectic and blended learning. I pull from many resources to put lessons and activities together. I enjoy making lessons that have multiple connections.
Our family is very techie, and so a lot of the lessons or activities will consist of technology where they have to create, analyze and discuss from their learning.
We read a lot. Reading is important and integrated into everything that we do. My children are surrounded by books, magazines, comics and reference materials in every room including the kitchen. I am serious about making sure my home enriched with literature. We also do book studies where we analyze the contents of the book.
Once done, I will find the movie to complement the book. My children are responsible for comparing and contrasting the book and movie and then create a final product. Last year, we conducted book studies over The Jungle Book, Treasure Island, and Frankenstein. Our focus was the classics last school year.
We do a lot of hands-on activities, and we are always discussing and explaining our thoughts either orally or written. Our learning environment is blended meaning we do traditional learning with textbooks and worksheets but, we also do simulations, gamification and discussion board questions online for exposure to online learning as well. We also use our iPads to create digital projects so, my kids are very comfortable with app-smashing meaning using more than one app to create a product.
Question 4: As a homeschooling mom who works outside the home, how do you find time to fit all the moving parts of work, homeschooling, your website and more into your busy life?
I work part-time as a math coach outside the home. The good thing is that I work with elementary students so, often the activities and lessons that I am creating my children can complete as well while I am gone.
I plan my kid's lessons and activities on the weekend, and I try to prepare two weeks in advance. If things do change and often it does I just make the corrections as I go. I use Planbook to keep me organized, and it allows me to make the necessary changes quickly. I also used Schoology which is a free learning management system to help me organized as well as keep the kids organized.
So on Monday and Tuesday (the days that I work) my kids have a folder that is held with any worksheets that they may have to complete but, other than that the majority of their lessons are on-line (Schoology) to conserve on paper. These (2) days are the days where their learning flipped. They are either watching videos that I have created with me teaching or of someone that is teaching the topic.
On Wednesday through Friday, I am back at home teaching one-on-one with hands-on activities.
The key is to prepare, stay organized, communicate and always have a backup plan when the original plan falls through. Being a former public educator, I've had to multi-tasked and go with the flow so, having those coping skills has allowed my homeschool to move smoothly without any issues.
As far as my website (mainly my blog) I try to write at least twice a week. The key word is "twice" but, sometimes things get in the way, and blogging is usually last on my to-do list. This school year my goal is to make it more of a priority and blog at least three times a week. So let's see how that goes. The good thing is that I blog on my website and usually share that information through facebook and twitter so, that my audience can see what is going on through social media.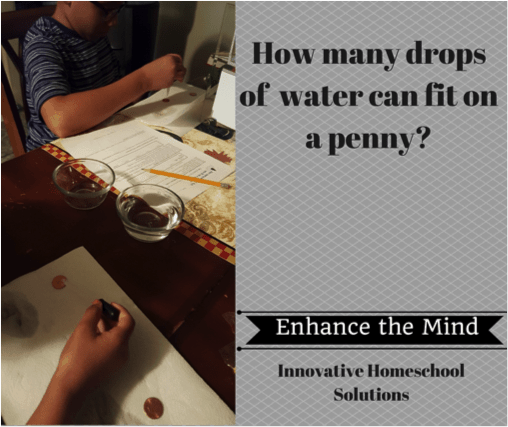 Question 5: What do you wish non-homeschoolers knew about homeschooling?
I wish that non-homeschooling parents knew that their children education is up to them and that they are the only ones that can make a difference. Yes, it helps to have other people in your village to help raise and groom children but, the best teachers are the parents. Also, I  want non-homeschoolers to know that homeschooling allows so much freedom and opportunities, one just have to look outside the box.
Question 6: If you could give a piece of advice to a parent who is considering homeschooling, that is also working, what would it be?
My advice is to do your research before pulling your kids out of public school, if they are in public school.
There are so many options that parents can get overwhelmed, and you need to know your children learning styles and personality to find the best fit. If you're working, there will be sacrifices (especially financially), and sometimes it will feel like you're overwhelmed and want to give up. Don't! It is just a rough patch; things will get better. It takes time and routines.
Also find a support group that is also homeschoolers primarily working homeschooling parents. Always view every day as a learning experience for both you and your children and think about how this will help grow your family unity. Since I have been homeschooling my kids hardly ever bicker between each other and they are so much happier with me being at home with them instead of me working my full-time job that took me away from them on a daily basis. The rewards will pay off in the end.
This certified teacher tells us why she chose to homeschool her own kids!
Click To Tweet
Question 7: When children that homeschooled are talking to you, what is the one thing you wish you could tell them?
Take your time and find what you are truly passionate about in your life. View every aspect of life as a learning experience and love to learn and let nothing get in the way of that, ever.
Question 8: Your website offers so much information for parents, can you tell us what your favorite parts are?
The best feature of my website would be my Enhance the Mind blog, where I share out different things that we do in our homeschool. Technically, it is really for us so; we can look back over the year on what we have accomplished. But, I share it out so that others can see our accomplishments and if they are interested, try it for themselves.
You can follow me here at the following:
Twitter:@enhancethemind2
Instagram: @enhancethemindhomeschool2
Facebook Group: Homeschool Innovative Learning and Tips
Facebook Page: https://www.facebook.com/enhancethemind/
Periscope:@enhancethemind2
Thank you for spending some time with me and answering questions, Devin. If you liked this interview you may like the rest of the series!