The dreaded spring homeschool slump has hit my house again, as it does every spring. It is so hard on the children, with a few weeks left and they are dragging themselves through their no longer exciting favorite homeschool curriculum.
They are bored. Restless. No longer excited about learning. But this year I had a plan, a secret weapon to try out.



*This post contains affiliate links thanks.
My secret weapon:
I was so excited when I came upon the SchoolhouseTeachers.com website. I really wanted to liven up the school year.
With my children already having some experience with online curriculum and really enjoying them, I thought this might be a perfect opportunity.
SchoolhouseTeachers.com is a computer-based homeschool curriculum that provides over 200 courses from PK to Grade 12 and over 1000+ videos on demand in the media library. All at the click of a mouse button.
All course materials are included and you can cancel at any time. Therefore, when I saw I could let the kids loose on the site to try it out for just $5.00 I was all for it.
I quickly signed up and took a look around.
First Impressions:
One of the first things I noticed is how clean and easy to read it is. The drop down menus are awesome! The site is sorted by course or grade level. There are also planners and resources, such as high school help, answering questions, as well as an easy "chat with us" box at the bottom of the page.
As the site is always being improved you need to keep checking to see what's new. For example, What if you don't know what to teach? You prefer a scope and sequence style? Click here to see the new help provided just for you!
Keep reading for our personal experience with the program, and how you can try it out for a month for $5.00!! 
The program also can be used on your desktop computer or tablet if you are on the go! Let's see what the children thought of it!
What C thought of SchoolhouseTeachers.com:
I got C to come check it out first. I asked him to take a look at the course page and choose something he might like to try. At first, he wasn't thrilled.  He doesn't really like change and prefers to just buckle down and get school done. He has a hard time understanding that it should be fun too *wink!
He sat down beside me and I scrolled through the courses, he chose under computer web design for grades 6-12, Web Game Design.
This was amazing on its own because he immediately knew what he wanted to try. Which is odd for him, as he is 14 and he takes forever to decide things. I am not sure if it was the eye-catching graphics or the write-up but he decided quickly.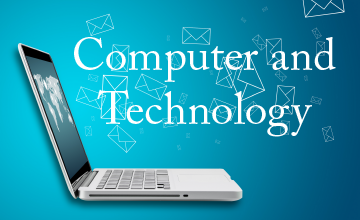 I was thrilled because I knew deep down he would love coding, it is just something this momma, knew would be his thing. However, every single program we have tried has not clicked with him. He has hated them all. I was really hoping this one would do it.
His first experience, he was into it for about 15 minutes before he came and asked me, "Hey mom, did you know backspace and delete do the opposite thing?" and 45 minutes later he informed me that it can't be "real school" as it is too much fun!
Now he blocks off time each school day just for web design, his favorite part is experimenting on his own, with the code they give him. He's learning to move blocks, change the color and more.
Each day, he excitedly shows us how far he's come, what he's learned new, and saves it for when his dad gets home. These are all new things for him, he usually won't talk about school, or share unless you drag it out of him.
This program has re-sparked his excitement for learning, and that makes this momma's heart rejoice!!
I would have loved to share more photos of the program in action but I was informed I was "wrecking his life!" Sigh!
Update: This program moved him to continue learning until he designed a computer game for his Grandmother to play. 🙂 
What Dewi thinks of SchoolhouseTeachers.com:
Dewi, on the other hand, was much more indecisive, she wanted to try everything!  She decided on a Language Arts program, which made sense as she hates (or dislikes passionately) the current curriculum we are doing.
Therefore, I told her she could take a break and choose a program to replace it for a few weeks. Mostly to save my sanity and hers-I needed a break from the grumpiness that came with doing "stupid English".
She chose Sparking the Noggin: Creative Writing with Pictures. This course is perfect for her!
She is really enjoying the lessons. So far she has drawn, crafted, brainstormed and written. Oh, and did I mention she did it joyfully? As in, no complaining, no excuses, no dragging her feet. She is actually excited about Language Arts again! Whoot!
However, just one wouldn't be enough for my creative 12-year-old. She tried out the Spelling program. She loved the graphic they used and had to take a picture to share with you.
One of her favorite parts was seeing if anyone in the house could spell her list words. She learned that mom can't spell unless she is writing it down. It was a great game to play with plenty of laughs. Attempting to use some non-everyday words in a sentence was quite interesting needless to say.
They also have activities you can print out and do to help reinforce the words you are learning such as a crossword puzzle or word search.
She also had to try out the Electives and decided on the Photography Challenge. She really enjoyed this one as she loves taking photos!
What I appreciated about SchoolhouseTeachers.com:
One thing I love about SchoolhouseTeachers.com is the newsletter I received when I joined. This really helped me find my way around. They are great about communicating when they are doing maintenance, which tells me they care enough to fix problems on the site and keep it running smoothly.
I really appreciated how easy it was to set up and pay. I liked that I didn't sign a contract. If the children didn't like it, or it wasn't working for us, I could cancel at any time. No questions asked.
I also really liked that I could test it out for $5.00, then continue on the monthly payment if I liked. Did I mention it is one fee for no matter how many children you want to use it?
I love how many different programs are available and that my children can navigate it on their own. As a working mom, who can't always be right there beside them, this was a big plus! Saving time and money is always great!
Kids bored with homeschool? Try this awesome program! Review and discount code included.
Click To Tweet
SchoolhouseTeachers.com will be great for any family who likes online learning. If you are just beginning with online curriculum, this would be a great starting place as the site is so easy to use.
Some parents worry when reaching the higher grades that their children will have learning gaps or that they won't be able to teach what they themselves don't know. This is a great place to find help for parents and those resources for subjects that are more difficult. No more worries! I am happy to have this resource in my back pocket for back up on subjects that are "scary".
Final Thoughts on Schoolhousteachers.com
For breaking the spring homeschool slump, this was definitely a win. Having my children excited about learning again, what wasn't to love? So why don't you give it a try, click below to try the full membership for a month for $5.00!