Disclosure: I may receive commissions for purchases made through links in this post.
I have odd teens.
Most teenagers are weird but mine take "Not Normal" to a whole new level 😉
For example, my teens never ask for anything. (No I am not kidding)
They are very content which on a parenting level makes me say, "Yay!" until you want to buy them a gift. Then …what do you buy a kid who doesn't want anything??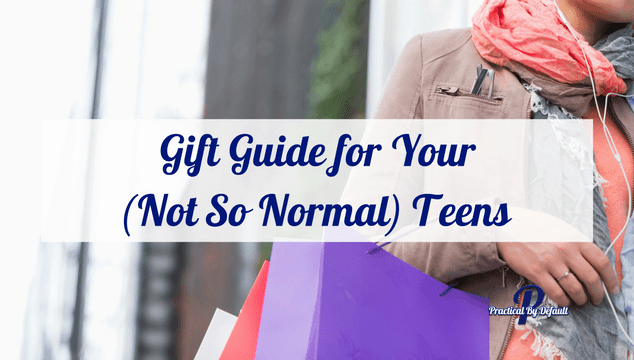 So that just means you need to be a little more resourceful and creative when shopping.
Hint: Keep an eye on your kids when you are shopping if they show an extended interest in something grab a quick snap on your phone and keep walking. They'll be none the wiser you are collecting a few ideas. 😉
Also note: Just because they show an interest does not mean they want it. "Extended" is the keyword.
Keep reading to grab your FREE gift giving planning sheets!
18 Gift Ideas for Your "Not So Normal" Teen:
I've been busy collecting and making a list of what my two "not normal" teens love, use and/or want. A few of these our kiddos love and a few are still on the wish list.
I am sharing Amazon previews of some of the items so you can see what they look like. Also, did you know that if you add an item to your Amazon wish list you will get an email when it goes on sale? Ask me how I know? lol! Saving money is always a win. 
Make sure you're also signed up for Ebates, because you'll get cashback on anything you order at Amazon. You can use it if you live in Canada as well! (Just click here fellow Canadians to get started and start saving today!) 
Tech Gift Ideas for Teens:
We use a lot of online programs for learning and my kids like video games. Technology is loved and used in our home. These help us out and are fun.
Earbuds:
This is a "thing" in our house. My kids (and husband) go through earbuds like crazy. I am still on the same pair I got 2 years ago. Be sure to check for durable ones, we like these and found they've lasted the longest.
My daughters favorite is Skullcandy Method In-Ear Sweat-Resistant Sports Earbud.


My son likes the style below, he doesn't have a favorite brand.


These are the ones I have from Samsung they came from my last phone and I still use them. Everyday.


By the way, my earbud carrier has saved my earbuds so many times. If your teen is on the go you might want to consider pairing a carrier with the earbuds.


Tablet:
We love our I-Pad mini in our homeschool but it also plays video games very well.


My son still uses his Acer Tablet for a few things. Either way they are both great gifts for your techy teen.


When searching for a tablet case be sure to include the brand and size. Cases tend to be one brand so the camera lines up or universal but different sizes.


Power Pack:
Gotta have it for using your techy toys on the go. However, do not plug in your device to charge overnight. We did this and ended up draining the battery pack. We go for lightweight because we out back camp 😉



Fun Alarm Clocks:
Timex Wake-up Shake and Wake Alarm Clock just might help your teenager get out of bed a little easier in the mornings! The clock vibrates and says 7 different funny phrases.
On the list as my daughter could sleep until noon!


Out of Doors Gift Ideas for Teens:
My kids love being outside. They are often found mucking around the yard and hike with us on a regular basis.
Multi Knife:
My son is never found outside without this knife, especially camping and hiking.  Currently on my daughters wish list.


Water Bottles
Staying hydrated is a must. Water bottles are perfect for hiking, biking and traveling. No favorite brands but we do like ones that have a loop because they are easy to carry.


Backpacks:
These become quiet bags for traveling, holders for tablets and school work, and an overnight bag for sleepovers. My advice is pay for the ones that can take the rough and tumble on the go kids. They come in every single style and color I swear.


This ZOMAKE hiking backpack is on my wishlist. I think it would make a GREAT day pack.
Stationery Gift Ideas for Teens:
Wreck-it journals: 
So many choices so little time. These are so much fun. If  you aren't sure what to get, this red Wreck this Journal is the most popular.


Pens:
Always a win in our house. Erasable Pens, like these Pilot FriXionClicker Retractable Erasable Gel Pens, Fine Point are the new ones on our wish list but these rainbow gel pens were a hit in our back to school bags.


Notebooks:
My kids have these for jotting notes, planning the next joint Minecraft world, character and novel plots. All sizes, colors, and styles seem to be a hit.



Creative Gift Ideas for Teens:
Looking for a great science gift? Checkout Steve Spangler's Top 12 Holiday Gift Guide!
Lego kits:
We inherited a huge bin of Lego when the kids were little. We've added to it over the years and even now the kids will dig it out to create something. (Like this fun marble maze)


[clickToTweet tweet="Because buying #gifts for #teens is hard enough! Check out this gift #guide for ideas. " quote="Because buying gifts for teens is hard enough! Check out this gift guide for ideas. "]
Robotic kits:
When we got our solar-powered kit I wanted to run and hide. My teens found it a great challenge. So many pieces in these Robotic Kits.
Magnetic Putty:
This magnetic thinking putty from Crazy Aaron's Thinking Putty is a fun gift that will be enjoyed by teens of all ages. Comes in Glow in the Dark, heat sensitive and more.


Duct Tape Kits:
Did not know this was a thing. Great craft to keep kids busy!


Subscription Boxes:
Science Expeditions from  Little Passports is our one of our favorite creative learning boxes for our kids. This one is perfect for your scientist who wants to dig in and explore with hands on fun!
Ages 9 and up, reveal mysteries of the world through science experiments & activities.
Shop all their subscription boxes here!
I love subscription boxes so much I wrote a separate list of my favorites, Subscription Boxes Your Teen Will Love!
Bath Bomb (DIY):
This comes highly recommended as a gift for your creative teen to help them make gifts for others.
Its a Bath Bomb Mold,DIY bath bomb kit. It comes with not only 3 sizes of molds but the shrink wrap to make them into gifts.


How cool is that?
Clothing Gift Ideas for Teens:
My kids don't care even a little bit for brand names or what is in style-ahem, not normal right? But there are a few items they always enjoy getting.
Hoodies:
A staple in our house. Colorful for her. Solid boring colors for him. Although this hoodie might be more my style 😉


Socks:
My daughter loves funky, fun, and colorful socks. I try to "borrow"  them.


Leggings:
My kids hate jeans. Such oddballs. I mean I love and live in my jeans if I could. My daughter loves leggings but they have to be a certain type.
Hint: Do the push test if you by them in the store. This is when you push on the material to see how thin they are. Thin Leggings become see-through when you bend over. Bad idea!


My son is into track pants. Plain colors thanks.


Gift Ideas for Your "Not So Normal" Teen!
I don't know about you but my wish list is pretty full. Whatever your teens are into this should help you in your hunt for gifts for your own "not so normal" teens.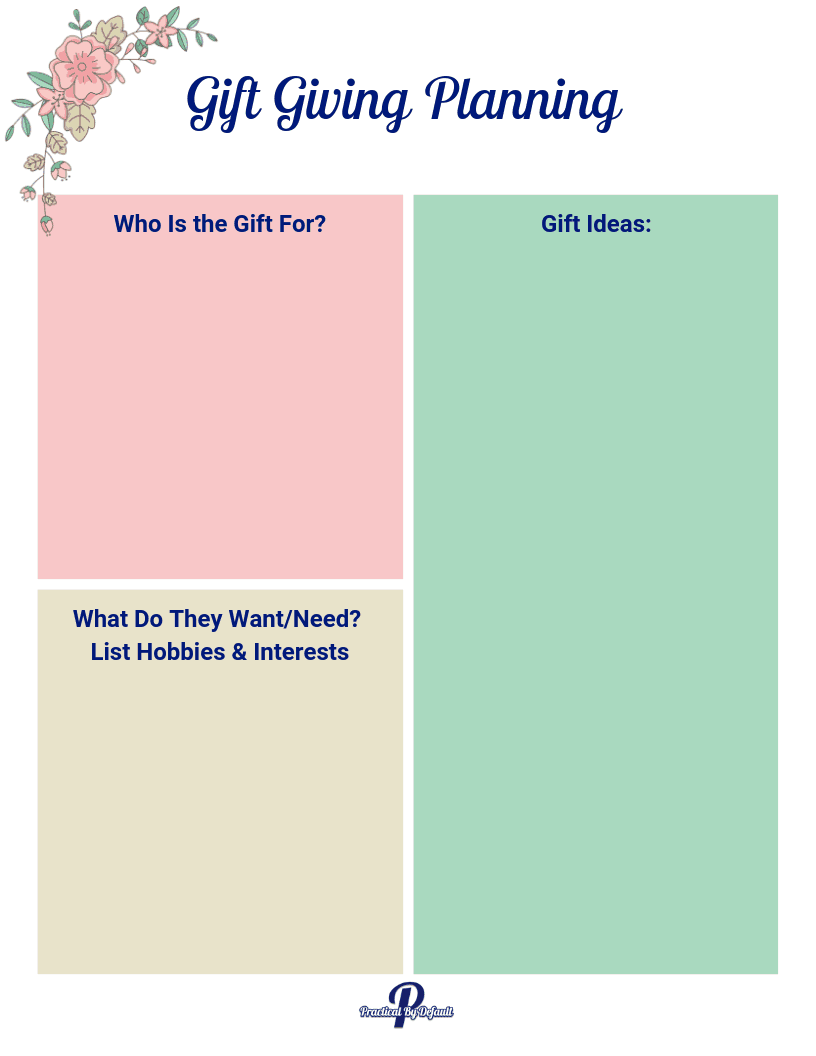 Gift Giving Planning Sheets
Use these planning sheets to stay organized and plan out your gift giving for your friends and family!
You can get ideas here: Gift Guides
Happy Hunting!
Jen
PS. Need more ideas? See what we put in our Back to Homeschool Gift Bags!
PLEASE PIN ME: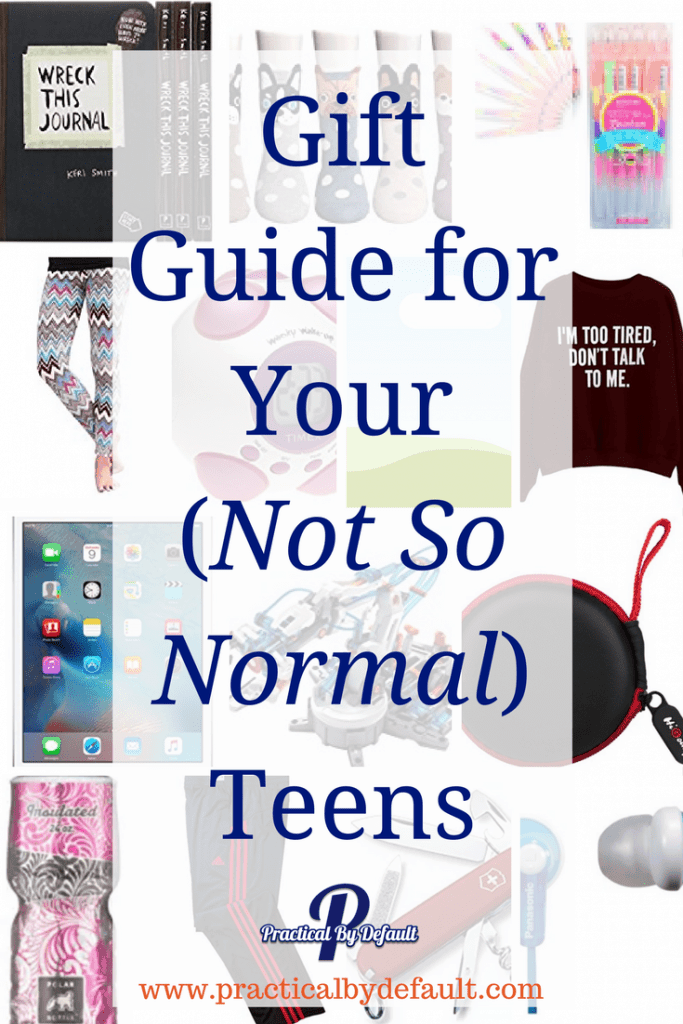 Hi, I'm Jen. I help working parents balance work and homeschooling by providing encouragement, support, and inspiration. You are warmly invited to Join the Online Community Here!