Did you know? Anyone can start a blog. Having your own blog is fun, rewarding, and is a great way to work at home.
I still remember the day I started my blog. I was excited and so terrified.
I was sure I'd mess something up, blow up the internet, and the world as a whole would never forgive me. Because I was a newbie in the most basic sense of the word. I knew nothing.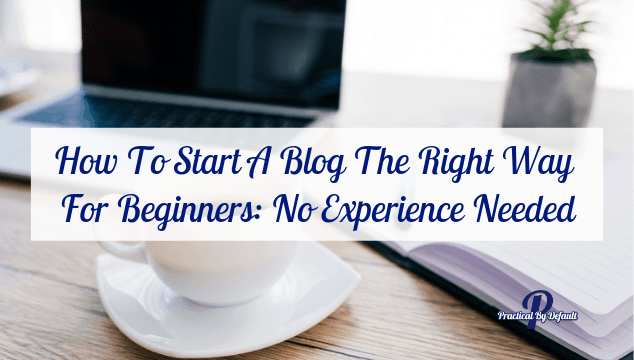 Looking back, I can laugh at my foolish thinking but at the time, every click of the mouse sent my heart racing.
Over the years, I've made a ton of mistakes. 
For example, I've managed to wipe out every single photo I ever used. Hint: If it says "permanently delete this photo" it's not joking. The photo is really gone!
If you are thinking of starting a blog, you can totally do it.
Sure, it might seem overwhelming at first but with a little help, you'll soon be on your way to creating, sharing, and falling in love with your blog.
Why This Isn't Your Typical "Start A Blog" List
No doubt you've seen a hundred resources out there on "how to start a blog in 10 minutes or less".
They look a lot like this:
Go to NameCheap and purchase your domain name.
Go to Bluehost and choose your hosting for as little as $3.95 USD a month
Install WordPress.
Choose a theme to make it pretty. Use this framework Genesis Framework
Add a theme you like. I use Lifestyle Pro
Write some posts
Congrats you are done.
Insert a big celebration here.
Ugh!! No, no, no, no!
Are these products I use, love or have been highly recommended? Of course!
BUT!
If you are brand new to the blogging world and lingo you are left with more questions than answers such as:
What the heck is a domain?
How do you choose a domain?
How to decide to skip the first step because of the second or not. Is that even an option? (Yes, the answer is yes.)
And you might not know what is "WordPress" or how to install it…I sure didn't.
Most of those types of "guides" are not helpful for those of us that need answers and I refuse to do that to you.
So let me warn you: If you are looking for a quick guide to start a blog in "5 easy steps" but tells you nothing, this is NOT the series for you.
But, if you are looking for a step-by-step break down of how to set yourself up for success in blogging, then you are in the right place.
I'll be breaking it down into small (totally doable) steps with detailed instructions because I needed that.
I've also broken this down into a series to make it more manageable and time efficient for you. Hint: If you find yourself running out of time, pin it or bookmark it for later.
I'll be sharing photos, videos, and checklists to help you start your blog the right way. Skip down to the bottom to see all the steps!  
So, grab a coffee (or beverage of your choice) and get ready to dig in.
How Starting A Blog Changed My Life
Starting a blog completely changed my life. Blogging is a great way to connect with others.
Have you ever felt totally alone? Like no one understands you, what you are trying to do, or "gets you" in a been there done that kind way?
Blogging has helped me find my tribe of women who "get it" and get me.
This is powerful.
My journey started with a small seed.
Seeds are small yet mighty.
Years ago I was reading Kate's hair and beauty blog called The Small Things.  She shared a story about blogging and a seed was planted in my heart.
She was using her blog to help her clients.
Interesting…wouldn't it be amazing if I could help others and make an income while working at home? Too bad I have no skills to share.
I thought this dream would never come true. I shelved the dream and got back to work.
Time passed and life got really rough. And in times like this, we have that "fight or flight" trigger.
Turns out I'm a fighter. 😉
The "trigger" was multilevel coming at me from every direction.
I won't share all the details because it is not mine to tell, but I will say this.
(Blogging Tip: Set personal boundaries and stick with them. Once you put something on the internet you can't get it back. This is an example of me sticking to my boundaries.)
I never felt so alone. So caged in. So hopeless. I was desperate to find a way out.
I knew something needed to change. So, I took a chance even though I would be totally on my own in this endeavor. I believed in me.
Turns out starting a blog gave me a new lease on life by providing much needed "me time".
I rediscovered how much I love helping others, learning new things, and figuring out things on my own. Mistakes and all.
I also learned through this journey that I am far from alone in this working homeschool mom life.
In fact, at this time there are over 9, 000 working moms rocking this thing called LIFE in our online community.
I am so glad I took a chance on my "seed" and started a blog.
What About The Money?
Did you notice what is missing from this story?
I didn't start my blog "just" to make money.
Wait, what?
Sure, I am treating it like a business and that is important (we'll talk more about that later) but if money is the only reason you are starting a blog, you may want to reconsider.
You'd make more money faster getting a 9-5 traditional job. <—Honest truth.
Blogging takes time, energy, and hard work. You need to be passionate about your topic before you gain the payoff.
Trust me, if I was blogging "just" for money I would have called it quits ages ago. 😉
Which is why we'll start with building a foundation first! 
What's Next?
I've been asked to share how to start a blog the right way, to share my experiences, including the mistakes I made along the way.
Does this mean I know everything? Nope!
The internet is always changing and thus blogging is always changing. It is more of a journey than a destination. 
However, I decided to break this up into smaller steps to keep it manageable and time efficient for you.
In this "How To Start A Blog Series" we'll be talking about:
(*As these are released, I'll link to each one. Just click on the step you need!) 
1. What you need to know before you start a blog and how to lay the right foundation. We'll be talking about the 3 requirements you need along with your topic and niche.
⇒READ: How To Start A Blog: What You Need To Know First
2. How to choose your domain. What is a domain? What questions should you ask first?
⇒ READ: How To Start A Blog: How To Choose The Best Domain Name
3. What blog host should you use? 5 questions you should ask first! How to get started and install WordPress.
⇒ READ: How To Start A Blog: What Host Should You Use? (A Full Detailed Guide)
4. How to choose, find, and install a WordPress Theme and Child Theme.
⇒READ: How To Start A Blog: How To Choose Your WordPress Theme
5. Before you start creating content you MUST know who your target audience is and what they need. Finding your ideal reader is a key component for growing a successful blog.
⇒ READ: How To Start A Blog: How To Identify Your Target Audience
6. Understanding your WordPress dashboard settings. These are housekeeping things you NEED to do before you start writing.
⇒ READ: How To Start A Blog: Before You Start Writing You Need To Do This First
7. Writing is a big part of blogging. Learn writing tips, how to format your post, how to create your post in WordPress and where to get images.
⇒ READ: How To Create Your First Blog Post In WordPress
8. Images and Graphics for your blog are vital! Learn where to get totally free images and editing tools to help you get started.
⇒ READ: 21 Places To Find High-Quality Totally Free Stock Photos For Your Blog
9. WordPress plugins save you time and help you grow your blog. But you do not need ALL the plugins. Find out what my favorite plugins are and how to install them.
⇒ READ: 9 Simple Easy To Use Plugins You Need For Your New WordPress Blog
As questions come up, I'll update the list. For your convenience, please pin or bookmark this post in order to find it next time!
If you are ready to dig in please read: How To Start Blog: What You Need To Know First 
Take care,
Jen
PS. This is a blogging series, please read the next step here: How To Start Blog: What You Need To Know First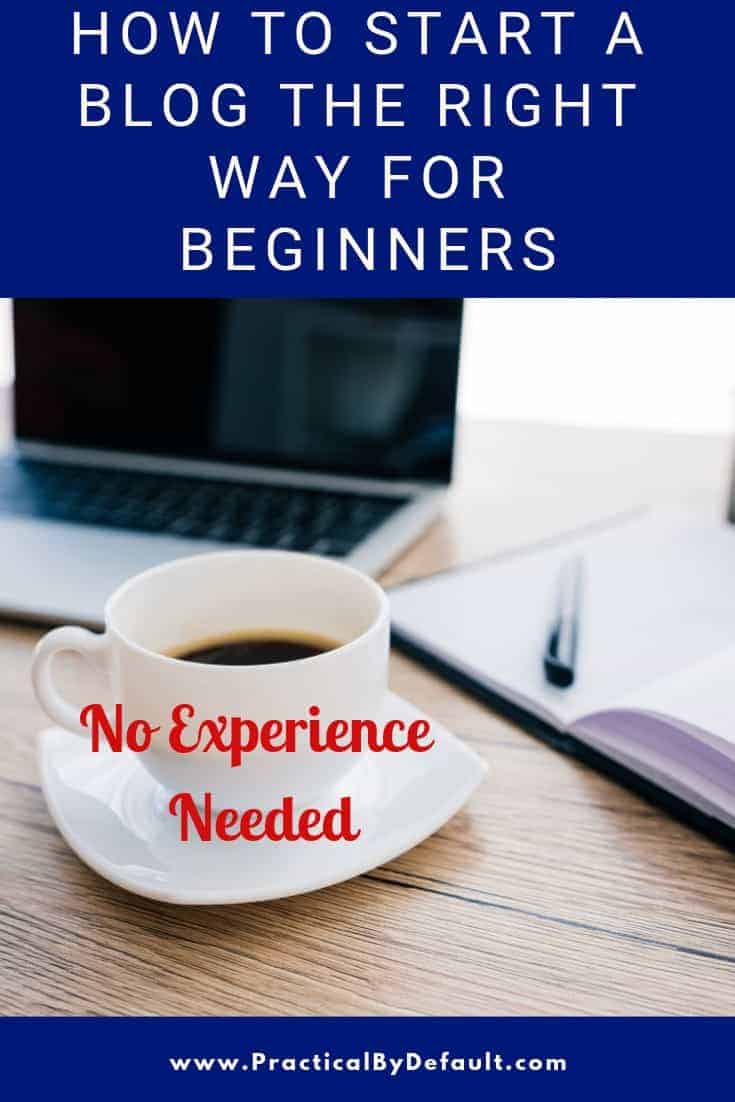 Hi, I'm Jen. I help working parents balance work and homeschooling by providing encouragement, support, and inspiration. You are warmly invited to Join the Online Community Here!