Homeschooling is becoming more and more popular worldwide.
As a result, there are more and more opportunities to connect and learn from each other thanks to the power of the Internet.
In February alone both the Canadian Online Homeschool Conference and All-Australian Homeschooling Help! will be bringing together dozens of homeschooling experts covering multiple topics of all interests to anyone who wishes to attend.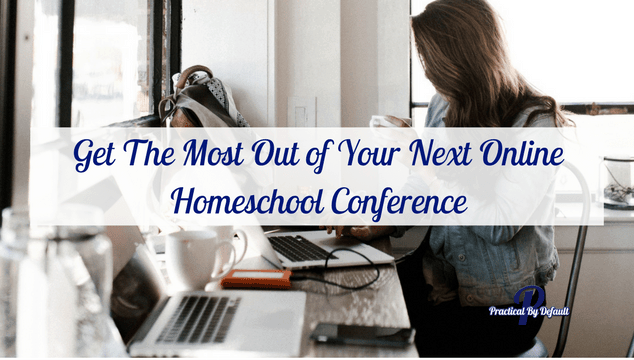 Have you had a chance to attend one?
This year I was part of the Canadian Online Conference and it was a BLAST!
I want to share a few tips with you so you can get the most out of your experience. After all, you are a busy mom and you don't have time to mess around.
What Are Online Conferences and Summits?
Online Conferences and Summits offer all the benefits of a Homeschool Conference without the traveling for hours, expenses like hotel, gas and food, the hassle of trying to get time off work and dealing with the crowds.
Depending on the conference you get to watch speakers tackle different subjects of interest over a few days.
You can ask questions and get personal answers. You can browse vendor halls and more! All right from your own home.
This information comes in various forms from live streaming to pre-recorded videos. From online "meet and greets" to chat Q & A's. These are usually spread over a few days or weeks.
Because they offer such a variety you want to make sure you make the most of the next Online Conference and Summit you attend. Don't underestimate the power of a little planning and forethought.
I'll be using the Canadian Online Homeschool Conference as an example because that is coming up soon. These tips can be used for any of the online conferences or summits.
If you are wondering WHY I believe homeschool moms should attend an online event, read 9 Reasons Online Summits Are Fantastic For Homeschoolers
Signed Up? Do This Next!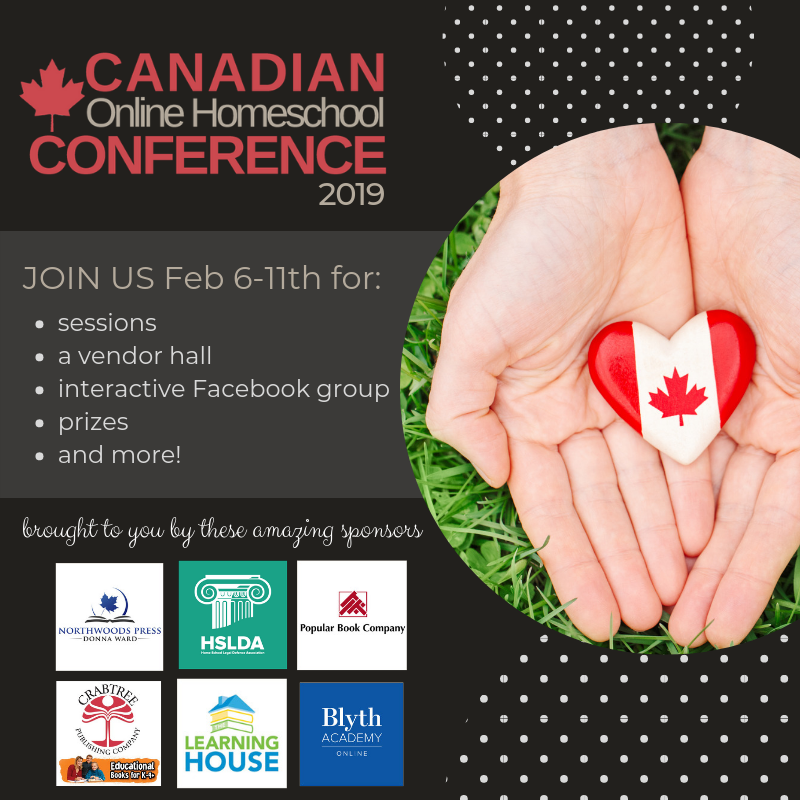 After you hear about the online event you want to attend be sure to sign up. As you can see in the screenshot below this one says "register". Be sure to look around the page for any hints of the good stuff coming your way.
By the way, if you didn't sign up yet you can do that here: Canadian Online Homeschool Conference. It's not just for Canadians!
Be sure to take note of the dates and mark them on your calendar or planner of your choice. I like setting a reminder on my phone in case I forget.
Connect With The Speakers.
Take a peek at who will be presenting and what topics they are discussing. Make note of the name of the presenter, date and time they are speaking.
Once you get a list, make sure to check your work schedule. You may need to make adjustments to attend.
Most videos are available for at least 24 hours. You may be able to watch them later in the day if needed but do not count on it!
In the screenshot below, you can see the option to buy the Complete Access Pass of the Canadian Online Homeschool Conference.
You'll find this halfway down the page.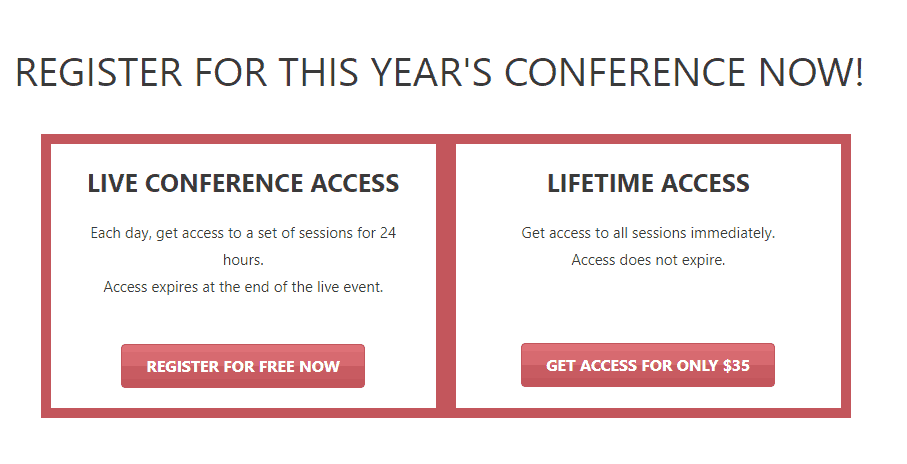 You can click on the image to see this page and scroll down to see the bonuses included, not all conferences will offer bonuses but many do. So keep an eye open for those as well!
If you miss a favorite you may be able to purchase a pass that will allow you access to all the videos for life!
This is why you need that list to make sure you don't miss any topics you really want to attend.
If you are curious many speakers will have their social media links listed and or website. You can totally check them out and follow them which I highly recommend.
In the screenshot below of the Kid Session Presenters in 2018, I circled the social media link in blue for Katie so you'll know where to look. Click here to see them for all the session presenters to see 2019 speakers!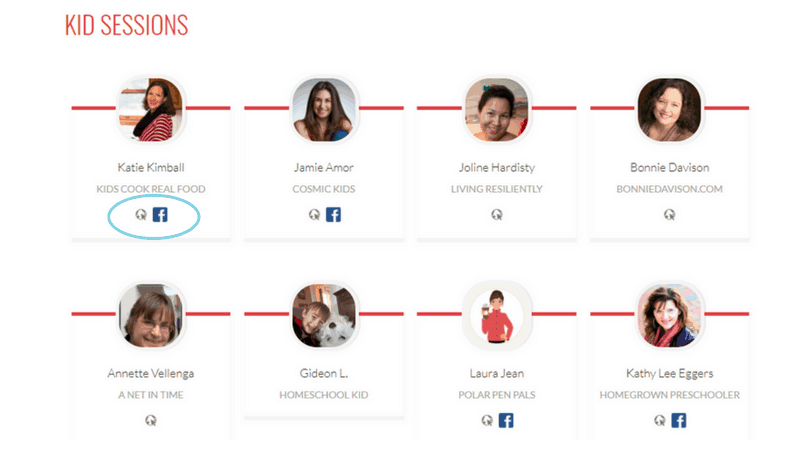 One benefit of doing this is you will be more comfortable during the presentation.
Have you ever started listening to a video or podcast only to feel like that person is talking directly to you? It's as if they get you and all you do?
Like having a coffee with a friend.
Another is you will identify those who "speak to you" or really connect with you.
Summits and conferences allow you to broaden your horizons and meet others that from all over the world. People you want to follow, learn from, and engage with as you continue on your homeschooling journey.
Come Prepared To Learn:
Make sure you have what you need on hand at least 5 minutes before the presentation begins. That way you can settle in and focus.
You may need:
Notebooks if you are a paper lover or digital note-taking tool such as google doc.
Pens, yes more than one as one will always be out of ink. The last-minute scramble of a pen is not fun.
A list of questions. If the presentations don't answer your questions be sure to leave them in the comments.
Water, coffee or drink of choice.
Quiet box or other tools to keep kids busy.
Explain to your kids what you are doing. It is important for them to know that mom needs to learn too.
If you are attending the Canadian Online Conference there are sessions designed for kids and youth. Be sure to check those out with your kids and let them pick out a few they may be interested in.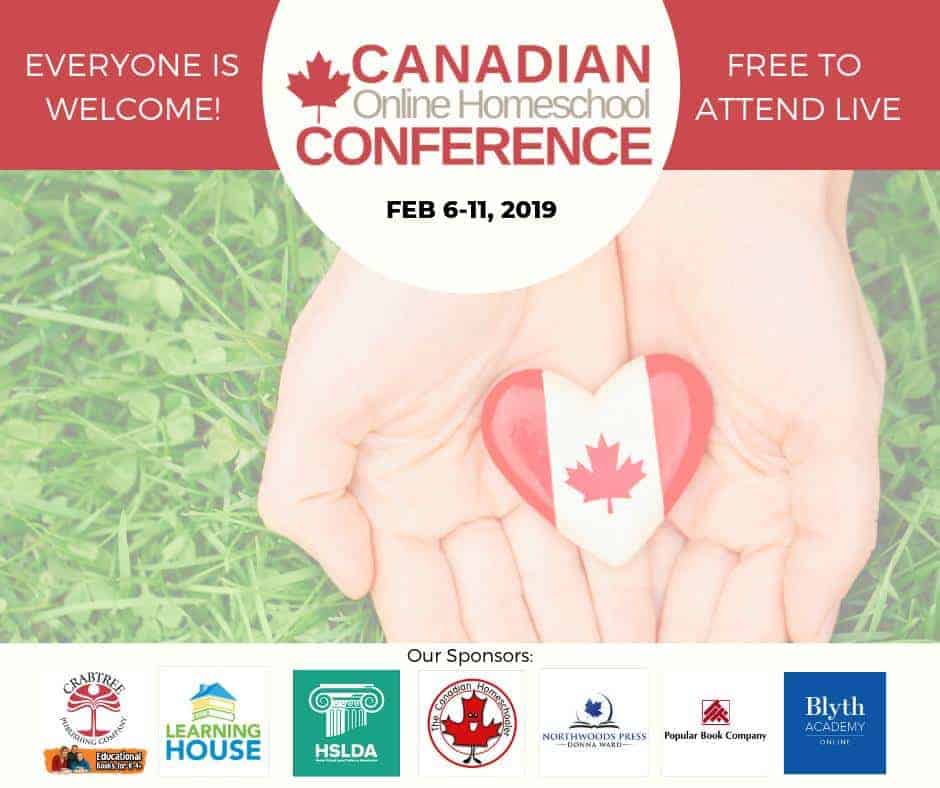 You'll want to look for sessions that are marked with **kids** or **Youth**. Note, you will only see this after you have registered and signed in.
Although not every single session will apply to you does not mean you can't learn something anyway. I always say, take what you can and use it. What you can't, chuck it away.
By really thinking about what they are saying you may just uncover hidden gems of exactly what you need.
READ: 9 Reasons Online Summits Are Fantastic For Homeschoolers
Follow Through
Like anything, you can take notes, attend and learn a lot BUT if you don't take action…what was the point?
Take time to go over your notes and highlight anything you want to implement.
Dig into any purchases you made. A great sale is only GREAT if you use what you got.
Same goes for Freebies. Those gifted downloads? Ebooks? E-courses? Use them. That is the only way they benefit you.
Surely I am not the only one who signs up for free stuff and then completely forgets about it? Make a note of which item went with which topic so you can remember how you want to use it or why you got it in the first place.
Take note of the presentations you really enjoyed and don't be afraid to let them know. The presenters work hard and to know even one person was helped can really brighten their day. Trust me, I know! Those thank you emails were amazing. ♥
Reader Bonus Tip:
Allison left this awesome idea in the comments below, "A little tip for anyone who tends to buy digital products or sign up for freebies — download those files and save them into subject-specific folders RIGHT AWAY! And review your inventory often — before planning your curriculum for next year — so that you can use what you've got!"
There you have it my top tips for getting the most out of your next online conference or summit. What would you add? Let's chat!
Take care,
Jen
PS. The Canadian Online Homeschool Conference is free to attend for a limited time. Don't forget to sign up today!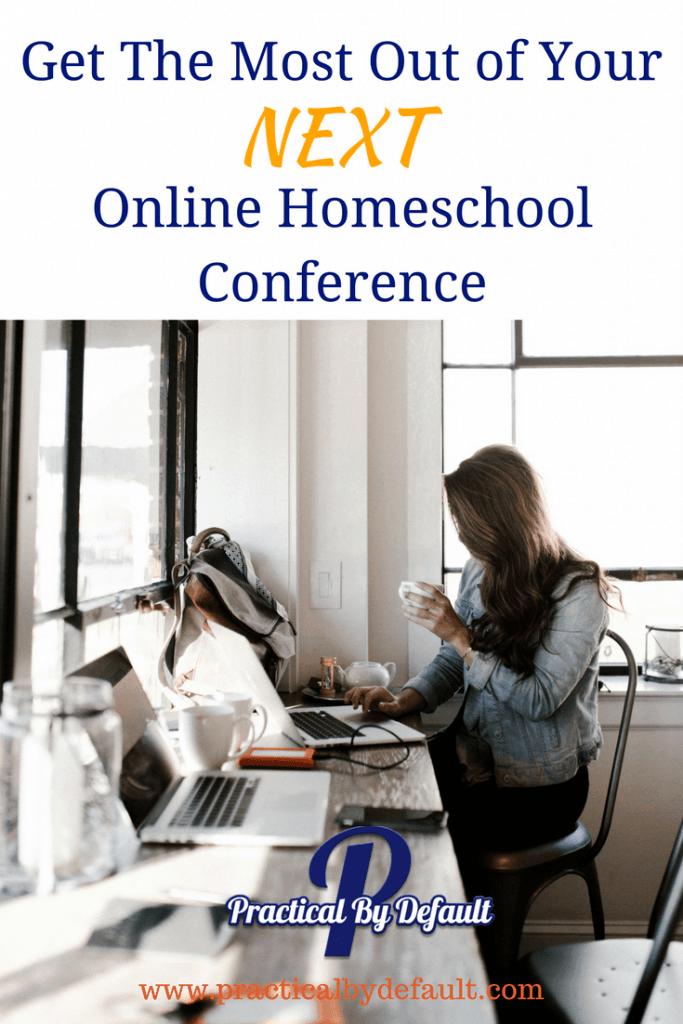 Hi, I'm Jen. I help working parents balance work and homeschooling by providing encouragement, support, and inspiration. You are warmly invited to Join the Online Community Here!