Are you looking for an easy, flexible, full-featured online planner that doesn't require hours to learn? If so, Homeschool Planet is the answer you are looking for. 
How many planners are you using right now?
There was a time I used 7.  I had planners for work, planners for each child, planners for my out of the home work, planners for meal planning, to do lists, chores lists etc.
And if I lost one, it caused major stress and tears because I could not replace it.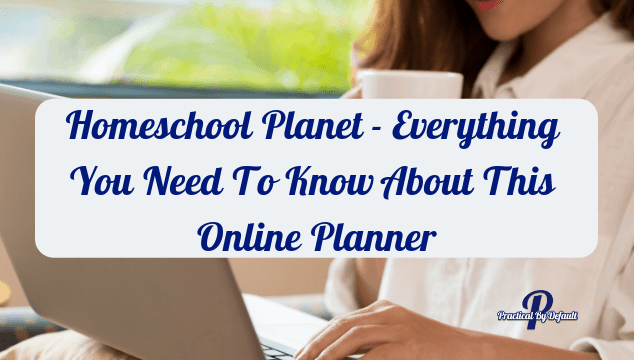 Needless to say, I was so excited to learn about Homeschool Planet, an online digital planner. I fell in love. This planner is for LIFE – not just homeschooling.
A few clicks and Homeschool Planet automatically reschedules your entire year. Try doing that with a paper planner 😉
You can read all about our experience with Homeschool Planet and how we use it for our homeschool and life here. 
Since we've been having some great discussions about all things planner wise in our online community I decided to do a Q&A Styled Facebook Live to help answer your burning questions!
I like to have as much information as possible in order to make an informed buying decision, don't you?
Get A 30 Day Free Trial!
It's a brand new year – what are your goals for 2019?
If you are like many homeschool moms, you are hoping that you can become more organized.
Let's be honest, as working homeschool moms, we wear many hats: homeschool teacher, mom, wife, cook, homemaker, chauffer, launderer, boss, customer service rep, …the list goes on. Trust me, I know!
If you want to find a way to get your life in order (all in one place for EVERYONE!), then you will want to sign up for this free trial which I highly recommend playing around with first.
Homeschool Planet Q & A Live Video:
Alright, let's dig in and get some answers to the questions you had regarding this powerful online planner.
Watch the Facebook Live Video here:
Or click here to watch on Facebook. 
Notes & Resources:
If you don't have time to watch the video, I am sharing my notes with helpful resources below.
Why do you need an online planner vs a traditional notebook?
Confession, I really like paper planners. What I don't like about paper is finding them. Plus there was always that moment of sheer terror when one of my planners was missing!
The good thing about Homeschool Planet is it syncs with your phone, tablet, and computer. Chances are you have one of those on you or near you.
Plus for a few clicks, you can totally reshuffle your entire YEAR, which you can't do on a paper planner.
What is the price? What is the best deal?
The price is one subscription for the whole family.
You'll create your parent account and individual accounts for each child. You can also add contact information for other family members. Handy when texting your husband your grocery list and YES you can do that.
At this time, it is $7.95 a month less than 2 Starbucks Coffee or 1 medium Tim Horton's Coffee a week 😉 But the best deal is yearly at $69.95. 
The best way to snag the BEST deal is:
Sign up for the Free Trial here. Bonus the free trial has no credit card required or ads.
Then if you love it, grab the annual price instead of the monthly deal.
Are there pre-made lesson plans available?
This was the highlight of Homeschool Planet. They have an extensive library of over 700 lesson plans.
How they work:
Buy the lesson plan for your curriculum at, click here to see the Lesson Plans.
Sign into Homeschool Planet
Answer a few questions, and… voila! Homeschool Planet will automatically schedule out your whole semester or year, with assignments, notes, and links to online resources (if applicable).
*Limited time discount code* 
SAVE 20% on all lesson plans with
coupon code lessonplan20 (expires 3/28/19)
Since there are over 700 Lesson Plans available I can't list them all but a few that popular ones are Teaching Textbooks, All about reading, Life of Fred, Notgrass History etc. They have all-in-one or specific subjects or programs like The Magic School Bus and Mystery Science.
However, please note that the lesson plan does not come with the program.
Can I have different grading scales for different kinds of assignments?
The planner helps you keep grades and transcripts that you can print out later.
You are free to use any grading scale you want with each individual assignment. These weights are used only to calculate a total grade for the class (for example, 30% Homework and 70% Tests) Or you can choose a letter or number grade.
You can also "track hours of homeschool" or "days of schooling" if you need those for your homeschool portfolio.  I didn't need use either of those but they are there.
Can you customize the planner for each family member?
YES! This is another awesome option you can change the preference for each person.
For example, my daughter didn't like the email digest because she can just log in the planner itself. To fix this I just removed her from the daily digest (found under her personal profile).
My son liked it but preferred the planner printed out instead of logging on each day. You can totally do that too!
What can be printed for those who prefer printable options?
Here is a quick list:
Both color and black & white economy printing available
Print daily or weekly assignment and activity checklists
Print, or save to PDF, customizable Report Cards and Transcripts
Completed or uncompleted assignment and activity lists can be printed
Print professional looking reports of Class hours for both Core and non-Core subjects
Plus the lesson plans you also keep, although I don't think you can edit it after.
What do you get to keep if you decide it is NOT for you?
If you purchase lesson plans you can keep them and use them with the free version of the planner. Here is a link to the differences between the paid and free versions: Free versus Premium Versions 
Features For Work & Life:
This planner is for life – NOT just for homeschooling!
A great thing about this planner is it can handle your crazy busy life.
Deadlines: The reminder feature is amazing. You can set it to remind you minutes, days or even weeks ahead if needed. I chose email since I check it numerous times a day.
Customized Fields: You can add in your schedule, appointments, events-whatever you require into customized fields. You can color code them and assign them just for your calendar.
PLUS it connects with Google Calendar and Apple i-Cal integration & integration with any standard web-calendaring software.
Widgets For Everything Else
Widgets are like apps on your phone. You can get shopping lists, to do list, weather, look up apps, quotes, scriptures and more. If you change your mind and decide you don't like it, it is easy to remove them.
Cell phone number field is optional but if you want to send to do lists, shopping lists, chore lists to your kids or husband then you will need to enter in that information.
Choose the list you want to send and the person you want to send it too. Done! Great for sending chores to your kids or last minute items you forgot to pick up at the store.
Top Loved Resource:
The one feature that really sold me and most busy moms that love Homeschool Planet is the Rescheduling Helper. 
Rescheduling Helper is perfect when life hits your fan. Now, when any activities are not completed from a particular school day, workday, chores for the day etc. the whole schedule can be easily shifted. The options are shown below.  One click and you are set to go! 
I had so much fun answering your questions about Homeschool Planet. I am sure you'll love it.
Many wanted to see inside the planner, here is a video I did on Facebook showing a few features.
Still not sure? You can take it for a spin for FREE!
You can sign up for a FREE trial and test it out for your family! No credit card required!
Take care, 
Jen
PS. If you are wondering how we use in our life and homeschool, click here to learn how we set it up. 
PLEASE PIN ME: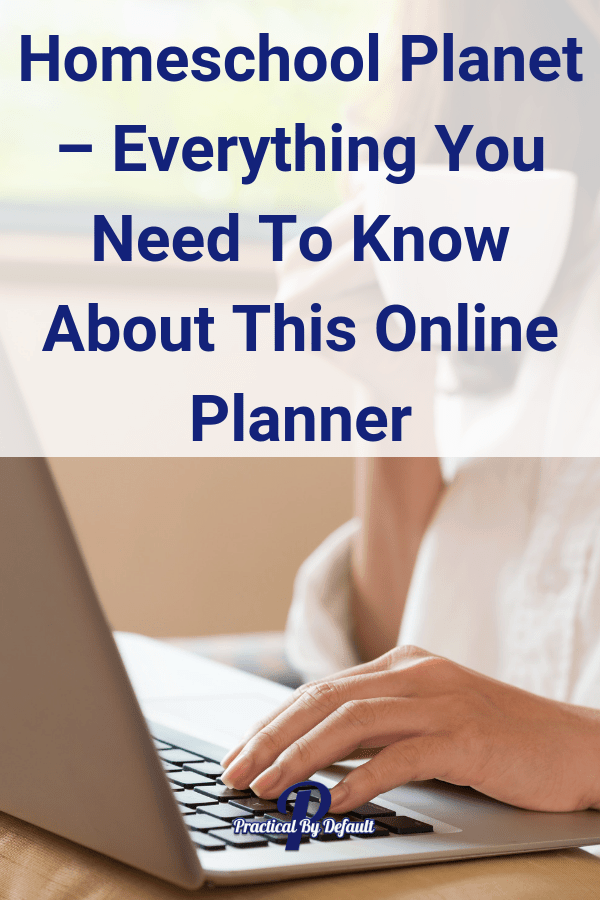 Hi, I'm Jen. I help working parents balance work and homeschooling by providing encouragement, support, and inspiration. You are warmly invited to Join the Online Community Here!