Are you ready to smash your business goals? A great planner can help you stay on track, provide motivation, inspiration and help you reach your goals.
I love setting goals.
I love seeing where I want to go and how to get there. Figuring out the best path to take. Trying to guess the problems that might arise and how to overcome them.
This is where a plan along with planner designed for business and blogging comes into play.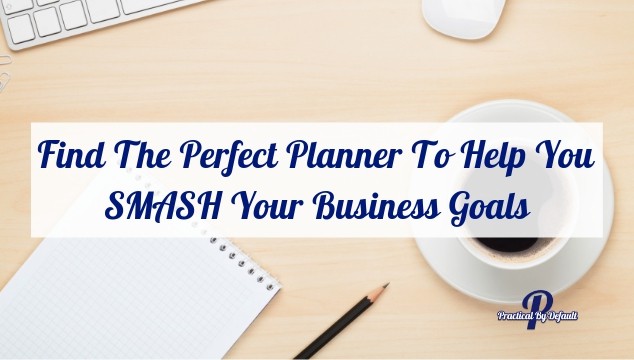 The truth is, most of us have no problem setting goals. It's the reaching them part we struggle with.
In all honestly, that's the problem with setting goals, no one thinks it's actually doable.
You either end up setting HUGE MASSIVE goals and getting overwhelmed and quitting. OR you set small goals to avoid the whole "that's too big" problem and then the goal may not even seem worth the effort to try and you quit.
Which is one reason I created the (FREE) Practical Goal Setting Made Simple Mini-Course. It's a roadmap you can use again and again to not only set your goals but reach them.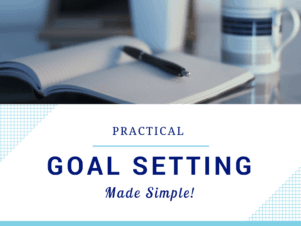 Along with a step by step plan, having a planner created for business and blogging can really help you find the motivation and inspiration you need to SMASH your goals and get things done!
Even though I use a digital calendar to keep track of appointments, science agrees that actually writing down your plans and goals is the best way to reach them.
Besides, who doesn't love pulling out a fresh new planner?
Amazing Business & Blogging Planners
As a mom who runs her own business, planners designed just for those unique needs are awesome.
I am sharing a few of my favorite planners along with a few that come highly recommended.
This planner was a gift from my husband last year. After watching me put it in and out of the cart a billion times he went ahead and got it for me.
The Epic Blog Planner is designed to last a year she breaks down each task and gives you a great plan to keep you going.
I highly recommend you watch this video first so you can get a great idea of what it looks like and how to use it:
I bought Meera Kothand book The One Hour Content Plan and grabbed the bonus pages by signing up for an email list.
Which is where I learned about her CREATE Planner
The CREATE Planner contains 246-pages that is undated, designed to be picked up at any time of the year.
Here's what included:
Teaches you to track and analyze what is important
Find the stage your blog and business is in and tasks/goals in that stage to focus on
Track email stats, social stats, and content types
Chart content
Create an email strategy that goes with your business and blogging goals
Map your projects
Manage Stress and avoid burnout
I've been dreaming of this planner for over a year but have not yet made the jump, this planner comes very highly recommended. The price holds me back, have you tried it?
Now through January 7th, use the code MYBESTYEAR for 15% off your purchase from the Cultivate What Matters Shop!
Designed to help you uncover intentional goals and live them out with the PowerSheets® One-Year Intentional Goal Planner.
Inside you will get:
12 months of intentional goal-setting worksheets to help you make your goals a reality.
The signature PowerSheets Prep™️ process to uncover the right goals for your season of life.
Trusted goal coaching on every page so you stay motivated and on track.
Exclusive seasonal worksheets to refresh and refocus your goals each season.
Exclusive access to a free library of downloadable Wildcard pages to help you customize your goals, including a meal planner, finance tracker, reading list, monthly calendar, budget, and more!
183 page workbook with January 2019 start date, measures 8.5 x 10 inches, printed on high-quality 120 gsm paper.
Just to name a few, find the rest of the list here.
I love the look inside feature that Amazon offers or I would have totally skipped this one because it says "The Conquer Kit is a canvas for your dreams and goals. You are invited to sketch, scribble, collage, and write all over these pages, all while developing an airtight business plan with proven strategies for success. "
I was lost. A planner you doddle in? Huh?
However, this book looks perfect for those just starting a business with worksheets and financial paperwork samples. If you are not sure what type of business you want to start or need a creative jolt this is the planner for you.
This planner is designed for those who are at least a year into their business.
This planner is in workbook style and helps you to blog with a purpose and grow your online presence like a pro.
It has over 60 worksheets to evaluate and plan blog content, social media posts, products and services, email newsletters, marketing, advertising, your budget, and website design.
Help you define your brand and create compelling and shareable content, promote your brand, organize your website.
After reading the reviews I was surprised by the number of people who were upset it was a planner. Um, it IS in the title? lol!
Anyway, my point is, this book is designed as a PLANNER for those who have run their online business for at least one year as you are comparing last year's stats to this year.
While taking a peek at the Tina's Homeschool Planner, I noticed Tina also offers a beautiful Blog Planner.
Of course, I had to check it out!
Currently containing 361 pages and 12 detailed pages with images so you can build your own unique blog planner.
This is built around the same system as her 7 Step Homeschool Planner in that she walks you through each step and you get to pick what you want.
One purchase gives you several design choices, be sure to check it out here!
This planner is undated, so you can pick it up and start now, without wasting pages.
2-page undated calendar spreads for each month
31 daily organizer sheets for each month with space for planning blog posts, emails, social media, affiliate campaigns and projects.
Space for notes, visual planning, tracking mileage and customer touches, income/expenses, personal and professional development and quarterly reviews.
Purchase includes video tutorials on the author's website, so you can learn how to best use your planner.
Note
: If you are unfamiliar with quarterly planning, be sure to check out
12 Week Year.
Brand new planner from Carly, her 2019 Blogging Planner is printable and has tools to help you get organized for the year.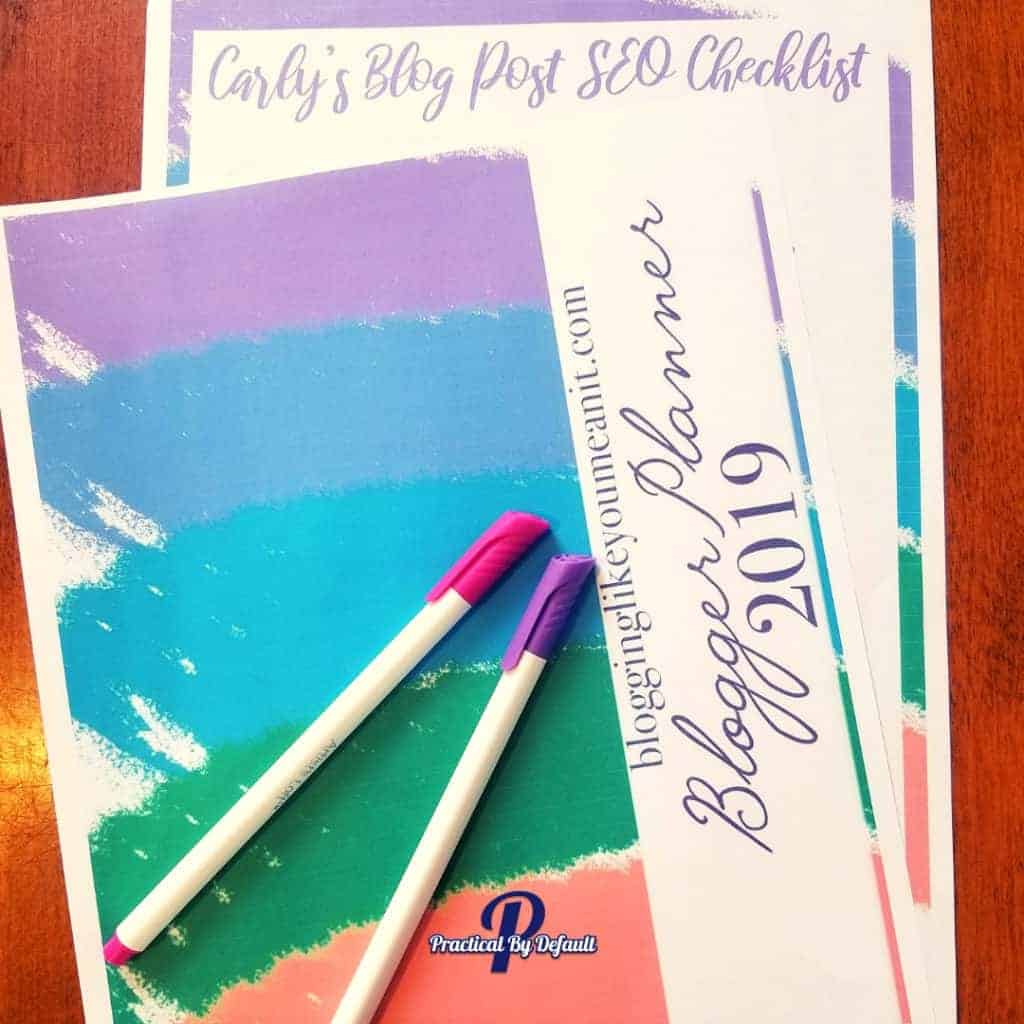 It's got yearly, monthly and weekly calendar pages, plus a complete on page SEO checklist, pages to store log in info and contact info, pages for tracking your top posts by views and by income, brand and goals worksheets and more.
I love that you can print off as many pages as you want. One price for all. Click here to check it out.
---
What's Next?
Set those goals for next quarter! If you want a step-by-step plan, sign up for the (FREE) Practical Goal Setting Made Simple Mini-Course.
If you need a kick in the butt (like I did here!) grab this FREE the Comeback Manifesto. It's designed to get you fired up and was exactly what I needed.
It's a step by step plan to get the help you make a strong comeback and slay those goals. It's perfect if you've felt like giving up!
I'll show you how to get it for free, it is really simple.
For the record, I can't get it to show up on mobile for the life of me. Works like a charm on a desktop or laptop.
2. Go as if to exit the page.
3. Wait for the popup to appear and enter your email address. You know the one you save for this type of thing
4. Check your email and open the free PDF they send you — and READ IT.
The comeback plan that follows provides you with the fuel and justification you need to bounce back, redeem yourself and crush your goals. EVERYTHING COUNTS! —Gary Ryan Blair
If you do nothing else today, snag this free download and read it. It was just the kick in the pants I needed and I know you are going to love it!
No matter where you are in your goals for this year it will give you the motivation to keep going!
Lastly, buy that planner and use it!!
Make this year count!
Jen
PS. If you are looking for awesome paper planners designed for the Working Mom check out this post of planners recommended by working moms.
PLEASE PIN ME: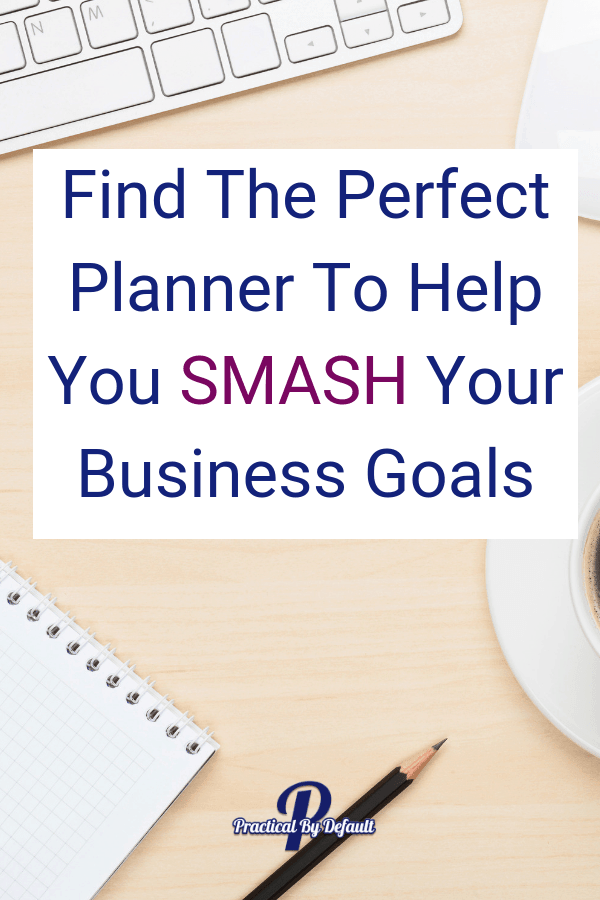 Hi, I'm Jen. I help working parents balance work and homeschooling by providing encouragement, support, and inspiration. You are warmly invited to Join the Online Community Here!