Disclosure: I may receive commissions for purchases made through links in this post.
I know I can't be the only one with a never-ending to-do list and a laundry basket that is never empty!
As a busy homeschool mom, there is one thing I've always realized time is not my friend.
That being "caught up" is just a myth and if I do ever reach the bottom of my laundry basket, I promise to take a photo and show you what it looks like, OK?
Therefore anything that can save me time and will make my life easier is always a bonus in this working homeschool momma's life.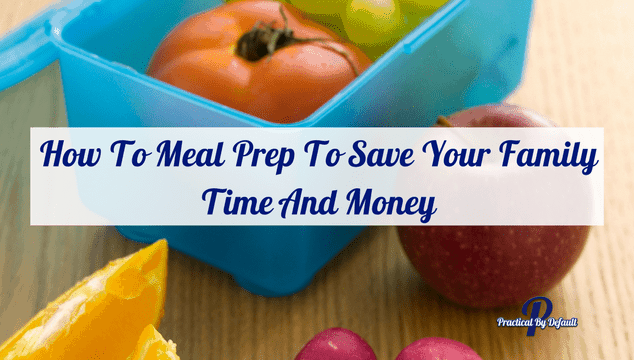 One surefire way to cut some time off my crazy weekly schedule is by meal prepping.
Now I know you are groaning and complaining because seriously meal prepping sounds like such a drag.
But I promise the benefits out weight any of these seeming downsides.
We choose to meal prep our lunches meals. One reason is because when my schedule gets busy the first thing I *forget* to do is EAT LUNCH. Do you ever do that?
Hangry is a thing and I am not a nice person when I don't eat.
I need to eat lunch so I meal prep. I could grab fast food but if I ate that day in and day out it would, one make me sick and two add up.
If I could just grab my lunch and go, and skip the getting sick part, why not?
I'm going to be honest it IS a bit of hard work. BUT anything worth doing takes work. 😉
Cooking everything at once means I don't have to stress, worry or starve! It's all in one place and done.W
Because Meal Prepping Is Awesome And…
Saves YOU time.
Having your lunch prepared the day before saves you time trying to hunt food down the night before.
Instead it is all done and you just grab your container(s), stuff it in your lunch bag and go! DONE!
Gives you control over what you eat.
Eating healthier helps us feel better. Eating junk makes you feel tired and gross.  Both can be grab and go, which will you choose?
If you have food allergies making your lunches will help you avoid foods you can't have. I am gluten sensitive and peanut sensitive. Having food on hand I can eat is awesome! ♥
Healthy foods are a type of self care.
You might not think you have time to eat healthily but ask yourself,  "do you have time to be sick?"
The time spent preparing healthy food for YOU is time well spent.
Saves YOU Money
If I don't have a grab and go lunch, then I WILL end up buying one.
Making my own lunches is cheaper.
3 Basic Tools You Need To Meal Prep Successfully
Meal prepping can be made easier if you have these 3 basic things:
A list of foods
Containers
Time.
List of foods:
The first thing you need is a list of foods you plan on putting in your lunch.
Our favorite way to get this list is to brainstorm with your family or those eating the prepped meals on what they want in their lunches.
We aim for a carbohydrate/grain, protein, and veggie.
(Yes I KNOW veggies have carbohydrates but most people think bread, crackers, and pretzels when it comes to carbs, NOT veggies 😉 ) 
⇒Pro tip: Keep in mind what you have access too when making your lunch. Do you have access to a fridge or will you need to use foods that do not need to be kept hot or cold? Do you have access to a way to reheat your food or no?
So grab a notebook, sheet of paper or an app and get a list of each one that works for you!
Or click on the image below and grab this free Meal Prep Planning Sheet: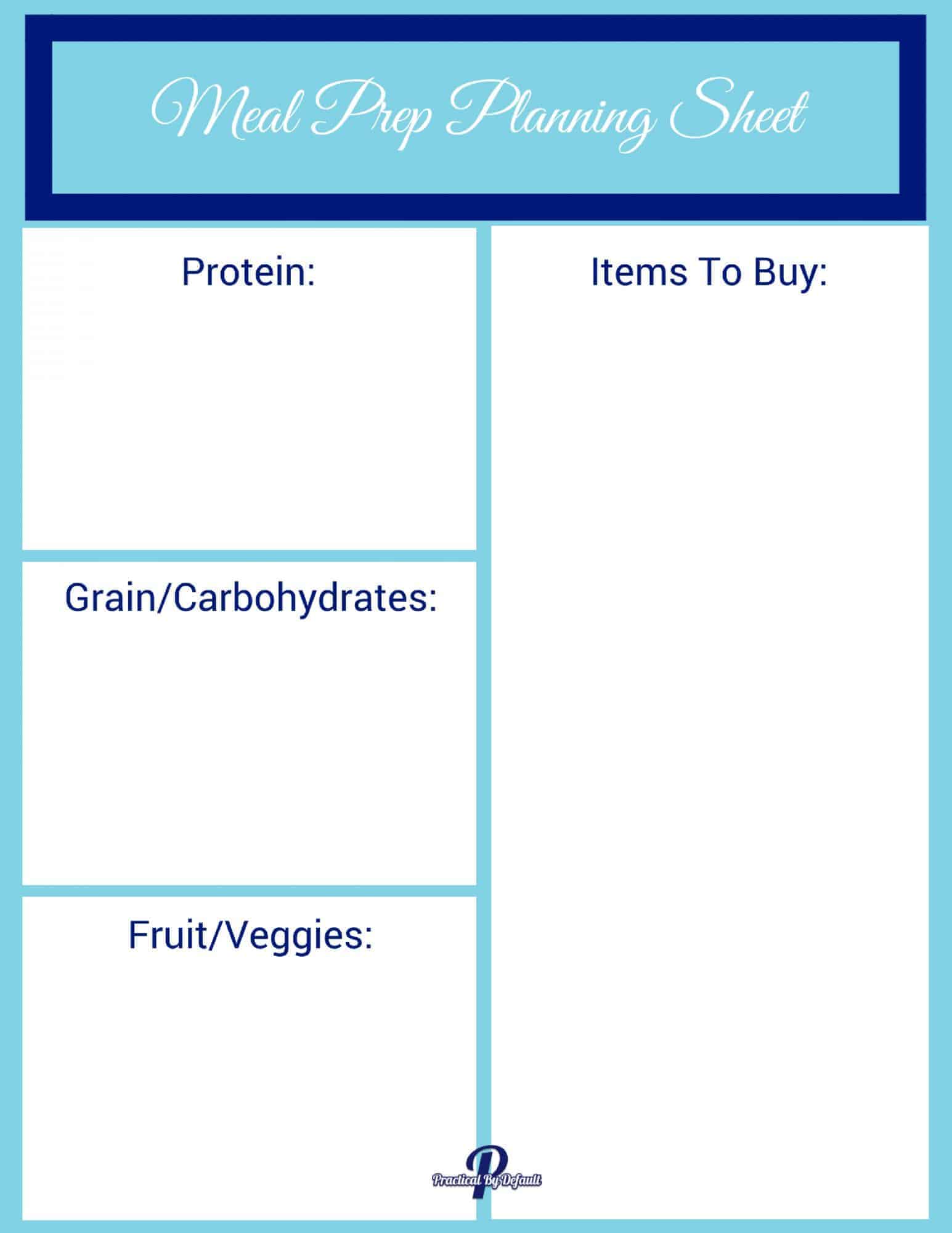 Meal Prep Planning Sheet
Weekly Meal Planning sheet to get you started.
Try these for ideas:
Food Storage Containers:
I love food storage contains!
Although most prefer glass, I prefer plastic because they are lightweight  and easy to clean.
They are great for easy reheating in a microwave and they don't break if dropped. Plastic containers are easier to store and lighter to carry.
⇒Pro Tip: If you are worried about BPA's in plastic be sure to check your containers before buying. The ones listed below are BPA free in Canada.
My Favorite Containers:
My absolute favorite set my husband got me is by Rubbermaid. Below I'll show you how I put them together.  A reader called it Lego for Adults. It is amazing!
And this is
what these containers look like
with food in them:
I share the ones we are currently using in this video here!
The other ones I want to pick up are EasyLunchboxes, you get a set of four colorful containers, and a friend who used them says they are awesome for little fingers!
You can learn more about the reasons I recommend the following containers by reading this post: What's For Dinner? Kitchen Superstar: Food Storage Containers!
Finding Time:
We use a Sunday afternoon or Monday afternoon depending on what else we have going on. This time period works for us as we often get groceries on Saturday's.
We have to cook and put the food in the containers or it goes missing. It's called Teenagers! Once the food is in the containers the children know they are not allowed to eat our lunches.
Look at your schedule and see where you can fit 45 minutes to an hour in your week to cook. What days do you get groceries? Can you get the kids to help out?
Even little ones can hand you veggies and wash them. This way you get to spend time catching up with your family while you take the time to look after you!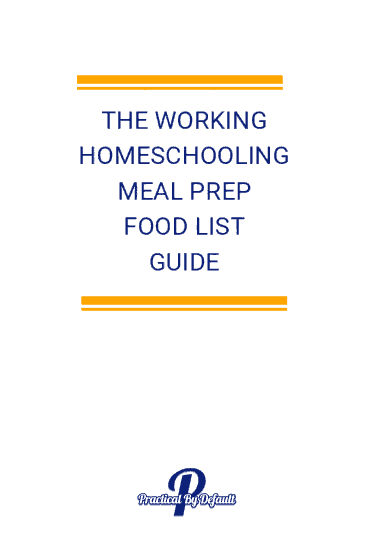 Meal Prep Food List Guide
Our Personal Favorite Foods:
We don't use recipes in our meal prep. We choose one of each and put them in the container, however, I wanted to share ideas with you to make this a little easier.
Chopped Salad
Easy Sweet Potatoes:
We love sweet potatoes for our lunches. We do them normally two ways.
1 In The Microwave:
Take your potatoes, scrub it, poke holes by jabbing it with a fork numerous times.
Wrap the potato with a clean wet cloth
Microwave 5-6 minutes and test to see how tender it is, add more time if needed.
Slice lengthwise and add to your container. You can also peel it easily and chop.
2 In The Oven:
Wash, peel, and chop into cubes roughly the same size.
Preheat oven 350 degrees.
Add potatoes to a bowl and add oil and spices, (we love Mrs. Dash), mix
Add to a greased or parchment paper lined cookie sheet.
Bake for 30 minutes. Flip and test.
Continue baking until soft.
Simple Chicken:
This is our main source of protein in our lunches. We use boneless skinless chicken breasts and thighs. We bake both and the potatoes above at the same time. I would never have tried this but my husband does it all the time!
Chicken Breasts:
Remove skin if not skinless.
Toss in oil and spices as desired
Bake in oven at 350 degrees for 30 minutes. Be careful as they like to dry out so check your oven temperature.
Remove from oven when no longer pink inside.
Chicken Thighs:
Remove skin if not skinless (These are greasy so we use a broiler pan to drain the grease off. If you don't have one, using a cooling rack with a cookie sheet will work)
 Add spices or BBQ sauce
Bake for 15-20 minutes, keep an eye on them so as not to dry them out.
Remove from oven when no longer pink inside
We add cooked rice with the thighs to make it less "greasy feeling" lol!
8 Meal Prepping Recipes To Get You Started
I also love to have on hand a great list of quick easy and healthy (ish) recipes that I can use for supper time. Here is a great list to get your personal recipe library started:
Do you have a trick that you use to help you save time and eat well? Please share below!
Take Care,
Jen
PS. Eating healthy is just one way you can take care of you <3 Another great way is "Me time", if that thought makes you laugh, you NEED to check out this list of 20 ideas designed to take less than 30 minutes.  😉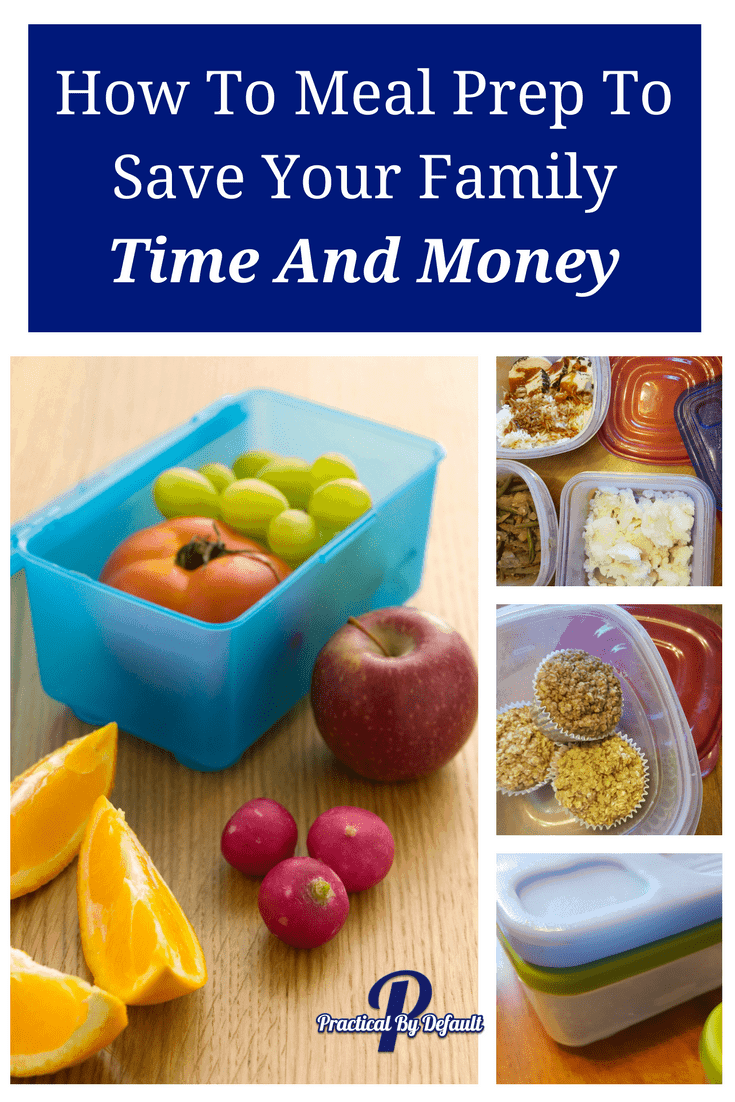 Hi, I'm Jen. I help working parents balance work and homeschooling by providing encouragement, support, and inspiration. You are warmly invited to Join the Online Community Here!