Are you setting goals for the new season? Use these 4 tips to help you set & reach your goals this year!
It's a new year! Time for a fresh start.
For most people, this is when they sit down and decide their New Year's Resolutions. Ever notice that by February most of those go "poof!" out the window?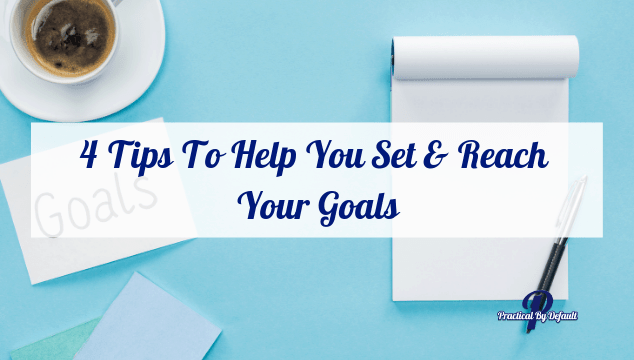 I am actually one of the few that do not make New Years Resolutions. In fact, I feel that New Years Resolutions prevent you from reaching your goals.
2 Ways New Years Resolutions Stop You From Reaching Your Goals
1. No Commitment.
You are not committed to the goal because it is missing the "why" factor. Why is really important.
If you are not really inspired to make a change and grounded with your "why" you will not be committed to sticking to it.
The "why" = because. A reason.
Due to high pressure, you might get sucked into picking something you might not even want to do!
A few things that come to mind are:
Read X amount of books
Start a new "fad" diet
Working out
Drinking less coffee
Learning a new hobby
Those are not bad ideas but if you are not committed to making a change, how likely do you think you are to stick to it long-term? Or when things get tough?
2. Needing To Wait.
Goals should be done when needed, not "just" because it is January.
When under pressure you may pick random things or let others choose for you.
When this happens, you are not prepared to take those resolutions seriously. And when you don't reach those resolutions it is easy to beat your self up for failure instead of realizing it was the wrong motivation.
Or maybe you just aren't ready for a change in January. Maybe you were ready in November but waited because …who makes a massive change in November??
Answer: Those that see a need 😉
The truth is you don't need to wait. Make changes when you feel the need, not because all your friends are doing it.
What You Should Do Instead
Set goals.
Goals are personal, they are planned, they are positive, and move you in a direction you choose.
This is where the majority of differences between the New Years Resolutions that fail and Goal Setting might be.
4 Tips For Setting Goals:
1. Set a goal when you see a need to change/challenge or try something new.
If you really want to try that new salsa class, find your why?
Is it:
To get in shape and have fun?
Meet new people?
Learn to dance?
Discovering what your "why" is will help motivate you and keep you on track.
Trust me if your reason is because Uncle Johnny said so, you will fail! You need to be personally involved in your reasoning and see the benefits.
2. Set reachable goals.
Setting the goal to attend championship salsa competition in 2 weeks, won't work. Especially if you are just starting out dancing.
Instead, break down that long-term goal with small little attainable goals you can actually reach.
For that salsa championship, it might look like this:
Attend each class for one week
Practice everyday
Learn one-two new steps each week
This will result in you feeling accomplished when you reach these new goals, proud of yourself for sticking to them, being determined and not giving up. Go you!
Large unreachable goals make you feel frustrated and may will you to give up quickly. Don't make them.
Break those suckers down and you are good to go!
3. Write it down and say it out loud.
That's right, writing it down reaffirms your goal and makes it real.
Hearing yourself say this out loud solidifies it by connecting it to thoughts and feelings.
Doing those two steps involves your senses, and thus reaches your heart.
Writing it down also helps keep you on track as you go about your goal.
"I'm going to be a salsa dancer!"
4. Make A Plan
Research, plan, set aside time. Make it real, a part of your life, tell others if it is appropriate.
Get the gear you need, set your budget (money/time/etc). What actions need to be taken in order to reach this goal.
Continuing on with the salsa championship goal, a few questions you might ask are:
Where are the Salsa lessons held?
When are they?
Do you need special gear?
How much is it?
Where can I get it?
Etc.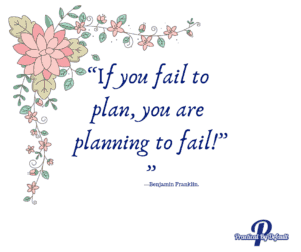 ---
Setting goals is important.
They can help you build self-esteem, feel accomplished and sometimes push you beyond your personal boundaries!
Need more than just 4 tips to get you started? Join in the Practical Goal Setting Made Simple Mini Course! and get a step by step plan emailed directly to your inbox.
Just click on the image below for more information >>
Using these 4 tips can help set and reach your goals this year!
Take care
Jen
PS. Join in the Practical Goal Setting Made Simple Mini Course! and get a step by step plan emailed direction to your inbox.
PLEASE PIN ME: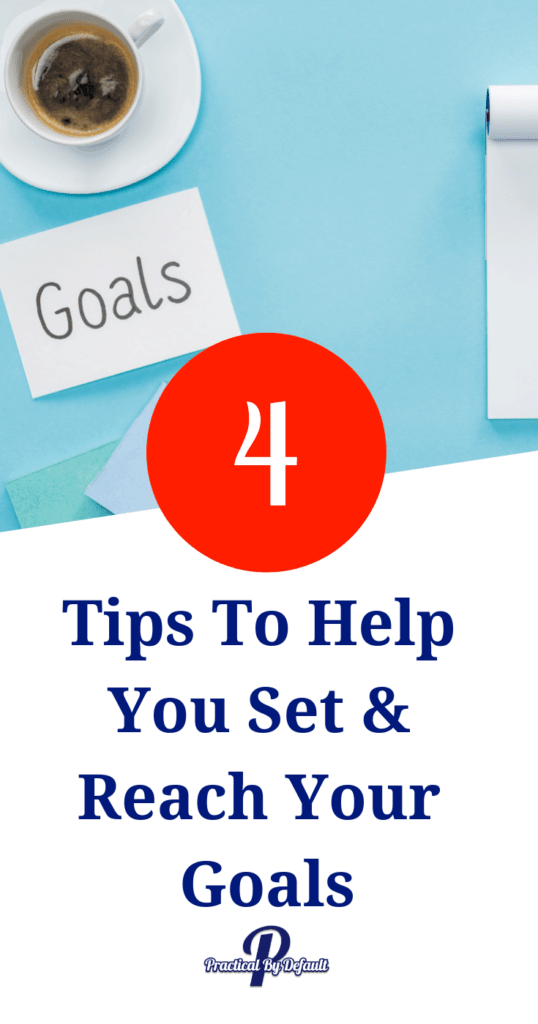 Hi, I'm Jen. I help working parents balance work and homeschooling by providing encouragement, support, and inspiration. You are warmly invited to Join the Online Community Here!