Interview Feature with…is a favorite feature of myself and readers. Designed to encourage busy moms by sharing interviews with homeschoolers that are not only homeschooling but juggling other things as well.
I love connecting with these amazing busy moms.
I really appreciate learning how they overcome the challenge of being a mom and all that comes with that, of being a homeschool mom and taking on the challenge of educating our children and add in the challenge of working.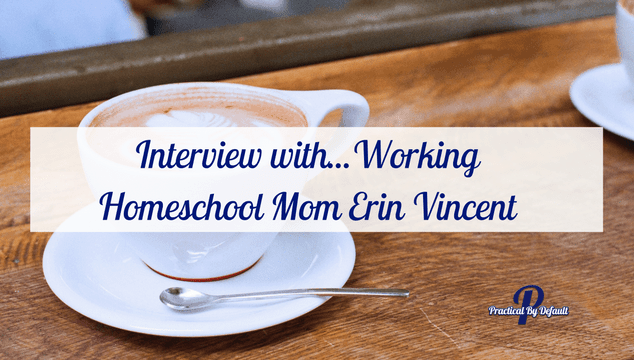 They are sharing with us their wins, what they've learned and more.
Today I'm talking to Erin Vincent about working, homeschooling, farmschooling, books & coffee. She's answering questions for us and telling us a little bit about her day and how she fits everything in. I'm so glad you can join us.
Super Fun Interview With Working Homeschool Mom, Erin Vincent from Nourishing My Scholar
We did this interview live on Facebook so grab a cup of coffee, kick back in your comfy clothes and hit play!
Here are the products we discussed:
Resources And Moments You Don't Want to Miss!
First up we discussed coffee because it is just one thing we have in common. You can get your own coffee mugs just like ours! Mine: Hallmark "Relaxation Is an Art" Peanuts Movie Mug & Erin's: Espresso Patronum 
(2:57) Confession number 1 on my part: I confessed I've never read Harry Potter Books much to the dismay of Erin and those watching. Apparently they are a big deal 😉
(5:09) Erin tells us about her blog Nourishing My Scholar, her petting zoo including her animals including 5 cats and a spider!!
(8:45) How her homeschooling adventure began with a square peg in a round hole along with the change from unschooling to more child lead.
(12:46) How moving and having animals has benefited the children and changed their homeschool style.
(14:50) Following her children's newest interests one son loves history. One of their favorite resources is Hands On History with History Unboxed, Along with Eat your Math Homework, Eat Your Science Homework, and Eat Your Way through History.
(15:46) Confession number 2 on my part: I confessed I don't do read alouds. My children and I are not a fan. Erin shared her family favorite read alouds all 35 of them! 
(17:14) We talk about doing what is best for you. How important that is. Also a cutie pie shows up 😉 Also Erin confesses bribing her daughter with glitter and Chalk Pastels. Their favorite course is Medieval Chalk Pastels: Video Art Course
(17:55) How Erin uses read alouds, games and hands on activities in her homeschool.
(21:36) How they use games in their teaching. You can catch their favorite 50 games the kids picked here.
(23:00) Confession number 3 from me: I am not a fan of games. I'm leaning into them. I have our favorites to reinforce learning.
(23:16) How games help her son learn teamwork, how to win, how to lose, how to overcome perfection.
(24:08) Learning an instrument has helped with his perfectionism. "You are not perfect with a brand new song." The program her son uses and loves is The Benefits of Guitar Lessons with Gentle Guitar
(28:04) How having a farm and animals has helped the children learn and experimenting with eggs.

(30:02) As a Ballet family they are in a ballet school and theater. How finding what works for your child is so important, what didn't work, what did and finding a way to fit it in their life.
(31:40) Erin shares how she does it all-her site, her homeschool, her family, her farm, her ballet, being mom…or how she doesn't. She shares her favorite scheduling and how she copes.
(34:54) It takes a long time to get to the point where you are okay with what you get done and what you don't.
(34:25) Erin gives her best advice to anyone who is thinking about homeschooling while working! Don't miss it!

(38:11) Erin's kids picked out their favorite Math Books Ever! Grab the list here: When Children Choose Math Books
(38:54) She shares her win of when she realized homeschooling works.
Its not hoarding if it is books or games -Erin Vincent
Click To Tweet
I had so much fun hanging out with Erin and Jade!! I hope you enjoyed hanging out with us too.
Thank you Erin for sharing your homeschool and work journey with us.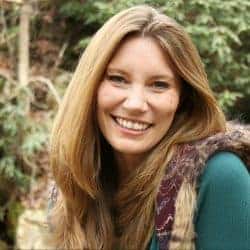 Find and follow Erin Facebook / Instagram /  Pinterest / Twitter
Read the rest of the series: Interview Feature With…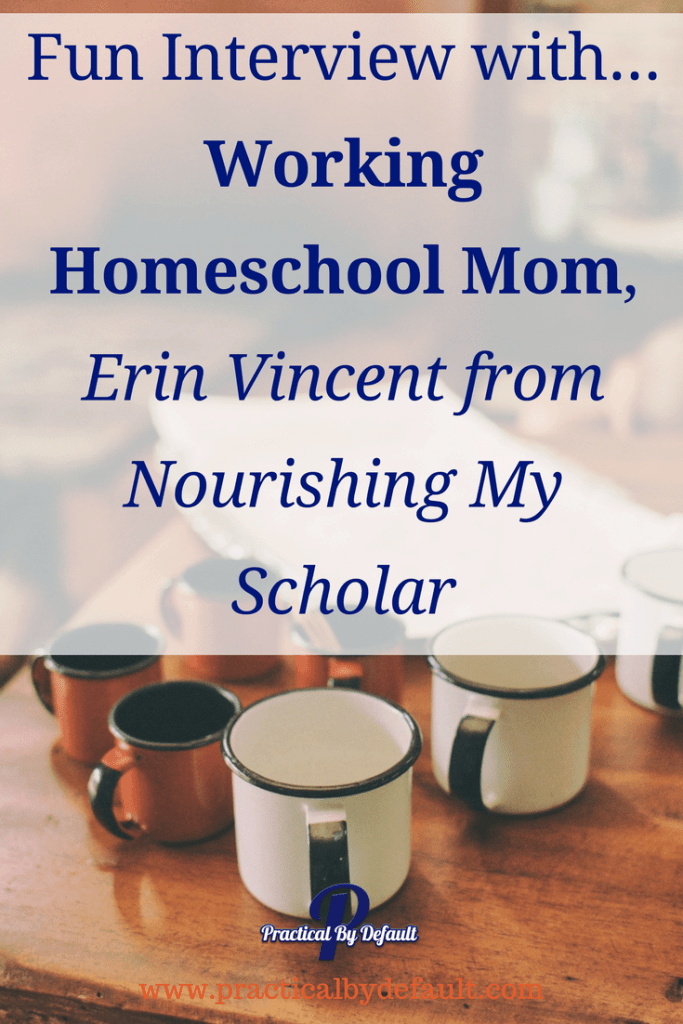 Hi, I'm Jen. I help working parents balance work and homeschooling by providing encouragement, support, and inspiration. You are warmly invited to Join the Online Community Here!