Welcome to #familyfriday link up party! I hope you had a great week!
Off Line Adventures and Reflections
Last weekend I took some time offline and did the hardest thing physically ever in my life. Not kidding!
I out back camped, which means we carried in our *stuff*. My pack was light, about 20 lbs the hike was okay 8.5 kms one way. Easy right? Except. I started at sea level and went up 600 meters. and down, and up and down x 4. Zigzags and straight up, like mountain goat pathways. We got lost and added 2000 steps to the trip. I got hurt on the way in. Pulled tendons or something…the part that holds your knee and keeps it from popping out the side. Whatever it is called it hurts. A lot.

Here is the truth. There were moments taking the next step I wanted to break down and cry. I didn't want to take one. more. excruciating step. But I had too. No one was going to save me. I was in the middle of nowhere. I had to keep going. I had to keep trying. Through the pain.
As I walked I thought of the moments of homeschooling and working when people ask me why? Why do you do both? Get rid of one-stop working or stop homeschooling. But … that is not an option.
I told my kids they could choose and they choose homeschooling. I sure am not going to quit on my kids because it got "hard". I have to work to put food on the table. I don't have a choice. Again, I will not quit. BUT I will make adjustments. I will ask for help. I will find a way. One step at a time. Because standing on that mountain…it really was worth it. Just like I know with all my heart homeschooling and working is soooo worth it
You can see a few of the photos I took here on my Facebook Page.
Help Me Celebrate Friday!
Hey! Hope you are ready to have some fun with Family Friday Link-Up Party #! We are so glad that you are here to find and share awesome resources and tips for family life and more.
Share your posts with family themes (see more below!) One post will be selected each week to be featured in the next week's link-up party!
What does family-related mean? Anything with appropriate content that can bless families. Topics like home management, finances, meal planning, recipes, homeschool, & more!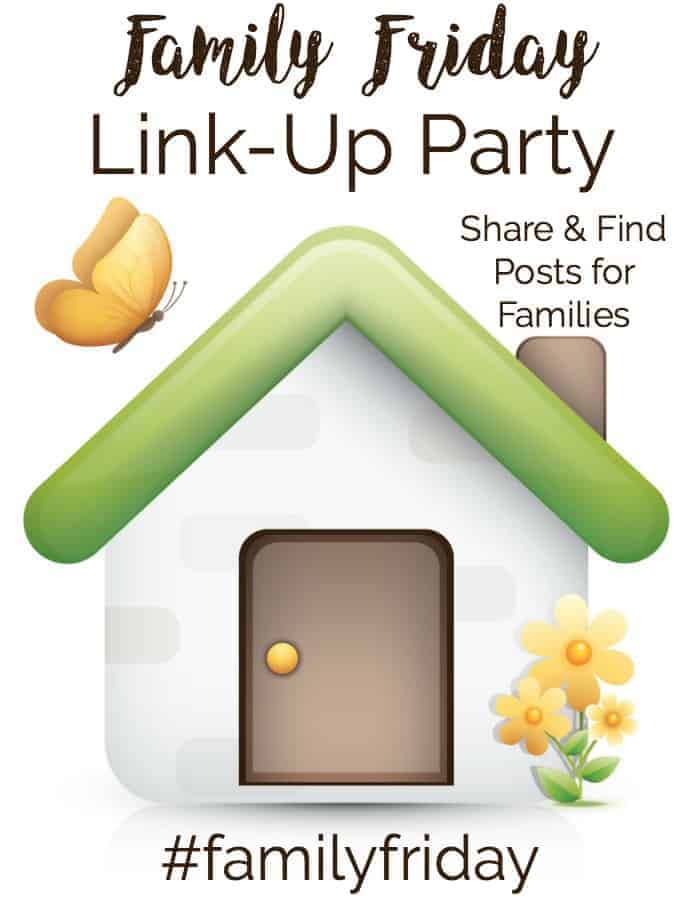 I have truly loved finding new bloggers to connect with and sites to enjoy. I hope that you have benefited from all of the awesome ideas and tips that have been shared on Family Friday. New here? Leave your name and blog site in comments below so I can properly introduce myself:)
Please follow your Family Friday Link-Up Party hosts. They are not only fabulous gals, but share amazing content that you will not want to miss!
Amy Milcic~Rock Your Homeschool
Jenn Roberts~This Chaotic Bliss
Jen Mackinnon~Practical, By Default
**PLEASE NOTE: Family Friday Link-Up Party hosts have decided to do away with the featured weekly post. This decision was not made lightly. We do, however, feel that it is in the best interest of all to do so. Thanks in advance for understanding and we look forward to enjoying and sharing your content:)
Family Friday Link-Up Party #29
Okay, here are a few basic rules to keep all of you rowdy bloggers and moms in place. (I'm totally kidding here. I have a special sort of sarcasm.)
Family-friendly posts only! I do not want to see any filth and nothing scary (especially no zombies-they freak me out!). Let's keep it PG, maybe PG-13 rated.
Family Friday Link-Up Party starts Fridays 1:00 am ET and closes Mondays at 11:55 pm ET.
One post will be selected by our hosts to be featured in the next Family Friday Link-Up Party.
All posts will be shared by hosts on social media.
Share Family Friday Link-Up Party!
We will love you forever & ever! Plus, the more eyes we get on your favorite printable, the greater chance that it will be featured next week.
Tweet It:
Join us #FamilyFriday Link-Up Party! Share & find #family resources! @rockyourhs @thischaoticbliss
Click To Tweet
If you would like to add our link-up party button to your site, grab the html in the gray box below. Thanks so much!
Family Friday Link-Up Party is the place to come & share family-friendly posts.  Link up as many posts (new or those that need a little love) as you like.  All that we ask is that for every link you leave, you visit another post and share or comment.
Use #FamilyFriday to spread the word & get more eyes on your posts!
It's great meeting others who enjoy family-related posts like we do.  Please take a moment and introduce yourself in the comments below so we can all get to know each other.  This is a party after all!