Disclosure: I may receive commissions for purchases made through links in this post.
Using an Instant Pot for cooking saves both time and money, allowing you to spend more time on what matters. Check out these recipes, perfect for fall meal planning. 
I don't know about you but fall never really arrives until October and the leaves change to vibrant colors.
And with that change comes the desire to cook warm, simple, comfort foods. Which is great because I've been working on self-care and the need to simplify my life.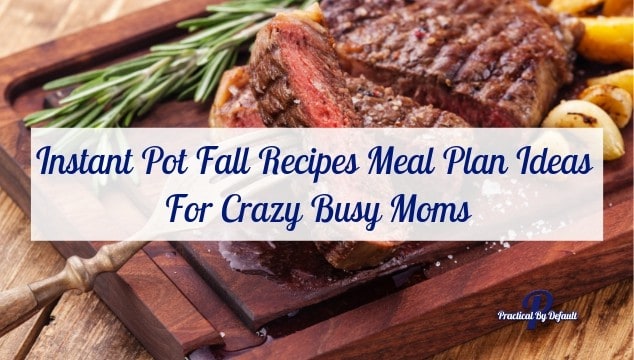 One way I like to do that is to meal plan. Meal planning saves me so much time once I gather all the recipes together.
And to save YOU time, I am sharing the list of great Instant Pot recipes filled with fall flavor below with you. ♥
After that, it is a matter of checking my list, getting the ingredients, and throwing them in the Instant Pot.
Meal planning is also one of my top ways to take care of me.
Meal Planning Can Be Self-Care
Do you ever forget to eat?
As a busy mom, once I wake up and my feet hit the floor I'm on the move. I've got things to do and places to be.
Which is great, for getting things done. Right?
You know what's not so great? Forgetting to eat.
Forgetting to take the time to eat. Because again, I have things to do and places to go.
But forgetting to eat means I get sick. Headaches. Feeling weak.
And because I have food sensitivities ,I can't just reach in the cupboards and grab whatever.
That's when meal planning became not only a great way to save money and time (because it is!) but also a form of taking care of me.
And if you happen to forget to eat, I encourage you to join me in planning your meals. That way, you can just reach in and grab what you need and go!
Free Meal Planning Sheets
As I was gathering my recipes from around the web I wanted something to jot them down on. I created these fall meal planning sheets. Just click below to grab your own copy.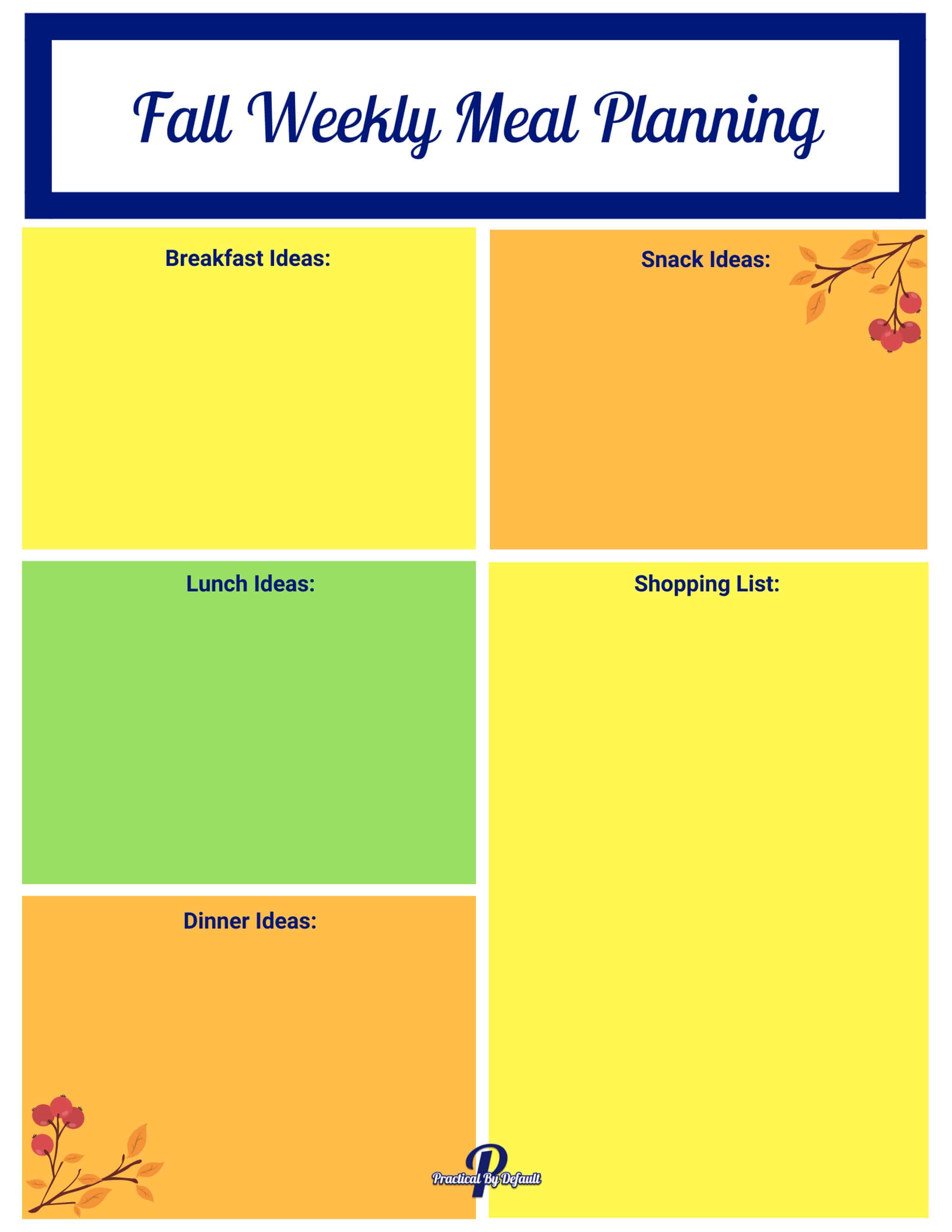 Fall Weekly Meal Planning Sheets
This fall meal planning pack is perfect for meal planning. If you need ideas check out our Instant Pot Fall Recipes here.
This pack includes 4 pages of meal planning sheets.
Fall Instant Pot Recipes:
I've been meaning to create a list for a while now but time has gotten away from me. Therefore, I thought I'd pass along the recipe ideas I found and you can check them out.
I pulled these from around the web 🙂
I love my Instant Pot because it is great for chucking food in and walking away to do other things. Much like a slow cooker but it doesn't take all day.
Plus my kids are getting pretty good at using it too, we used this course to teach them Instant Pot Safety and recipes.
If you have an Instant Pot and it is STILL in the box, (No judgment!) grab this guide and then pick a recipe from below to try out this week!
Trust me, you'll love your Instant Pot. The only thing I regret about getting mine is not getting it sooner. I always thought it was just a glorified slow cooker but it is SO MUCH MORE.
I asked for this one as a gift because it takes the place of a slow cooker, rice maker, yogurt maker, and a steamer just to name a few.
And when you live in a small space, saving counter space is important!
Fall Meal Planning Recipe List:
All of these recipes can be made in your Instant Pot, some come with stove top instructions as well. Pick one or two to enjoy this week.
Roast Beef:
This is by far the easiest roast beef recipe you will ever find and it turns out perfect 99% of the time. The only time it doesn't is when I don't get a roast with enough marbling. Get the recipe here.
Whole Chicken:
This is the only way I cook a chicken now. Fast, quick and easy. I share my modifications as well as the original recipe here.
Instant Pot Creamy Butternut Squash + Apple Soup:
A fun way to incorporate in-season veggies and fruits. Get the recipe here.
Cajun Instant Pot Chili:
I love chili and this one looks amazing. It is also gluten free, dairy free, egg free and grain free. Get the recipe here.
This recipe does call for beans which if you want to make from dried be sure to check out how to do that quick and easy here.
Instant Pot Beef Bourguignon:
This looks amazing plus simple and easy to make. But what I really loved about the recipe is she shares how to make it low carb or whole 30. Get the recipe here.
Chicken Enchilada Casserole:
You only need 5 ingredients for this one, boneless skinless chicken breasts, enchilada sauce, cheese, and tortillas. Get the recipe.
Instant Pot Spaghetti and Meatballs
This is perfect if you buy frozen meatballs. I do rarely, I tend to make mine from scratch and freeze them for later. Do what works for you. Get the recipe here.
French Onion Beef Stroganoff
This French Onion Beef Stroganoff has all of your favorite aspects of the soup but includes chunks of beef, fluffy egg noodles, and stringy cheese. YUM! Get the recipe here.
Traditional Instant Pot Shepherd's Pie:
I loved the original but she redid it since many were having issues with the instructions. The new ones look great, get the recipe here.
For the record, every time I made the original there were zero leftovers it was THAT good.
Autumn Chicken Chili:
I've done a white chicken chili on the stove top but this one looks promising. With more of a traditional chili spin on it and free printable. Get the recipe here.
Vegan Burritos:
These look ah-mazing and I'm a meat eater, ha! Plus I love that she included both Instant Pot and Stove Top instructions. Get the recipe here.
Vegan Shepherd's Pie Recipe with Kale
I love shepherd's pie in the Instant Pot, this is an interesting twist for those who are vegan. Get the recipe.
Fall Instant Pot Side Dishes:
A friend of mine has a smaller Instant Pot for sides while the main course cooks. If that is you, here are great sides you can make in your Instant Pot:
Done For You Free Fall Meal Plans:
These are already made by others and are free. Be sure to check them out, you never know what you'll find.
Instant Pot Meal Plan:
These look amazing, just click on the month you want for the printable. Click here.
Fall Instant Pot Menu. Vol 1.
This looks like it is laid out much like this list, click on the recipe you want. Check those out here.
Please note these two are not Instant Pot. But are great lists!
SchoolhouseTeachers.com Free Meal Plans
These are not part of the paid membership and you can get almost a whole year's worth now. Click here to choose October.
Confessions from Homeschool Mom
She also has full meal plans for the month, click here to see the October Meal plan.
101 Instant Pot Recipes for Beginners
This PDF is filled with recipes perfect for those just starting out with their Instant Pot. Click here to check them out.
Best Seller Instant Pot Recipe Books
Do you prefer to flip through books looking for your new favorite recipe?
Here are Amazon's current Best Seller Instant Pot Recipe books.
You can read any of these e-books on your Kindle, or any computer or mobile device using the FREE Kindle Reading App from Amazon! I love this thing!
---
Meal planning is one of those things that save me time once I pull all the recipes together. I hope this list has saved you time.
Did you get your free fall printables? If not be sure to click the download button.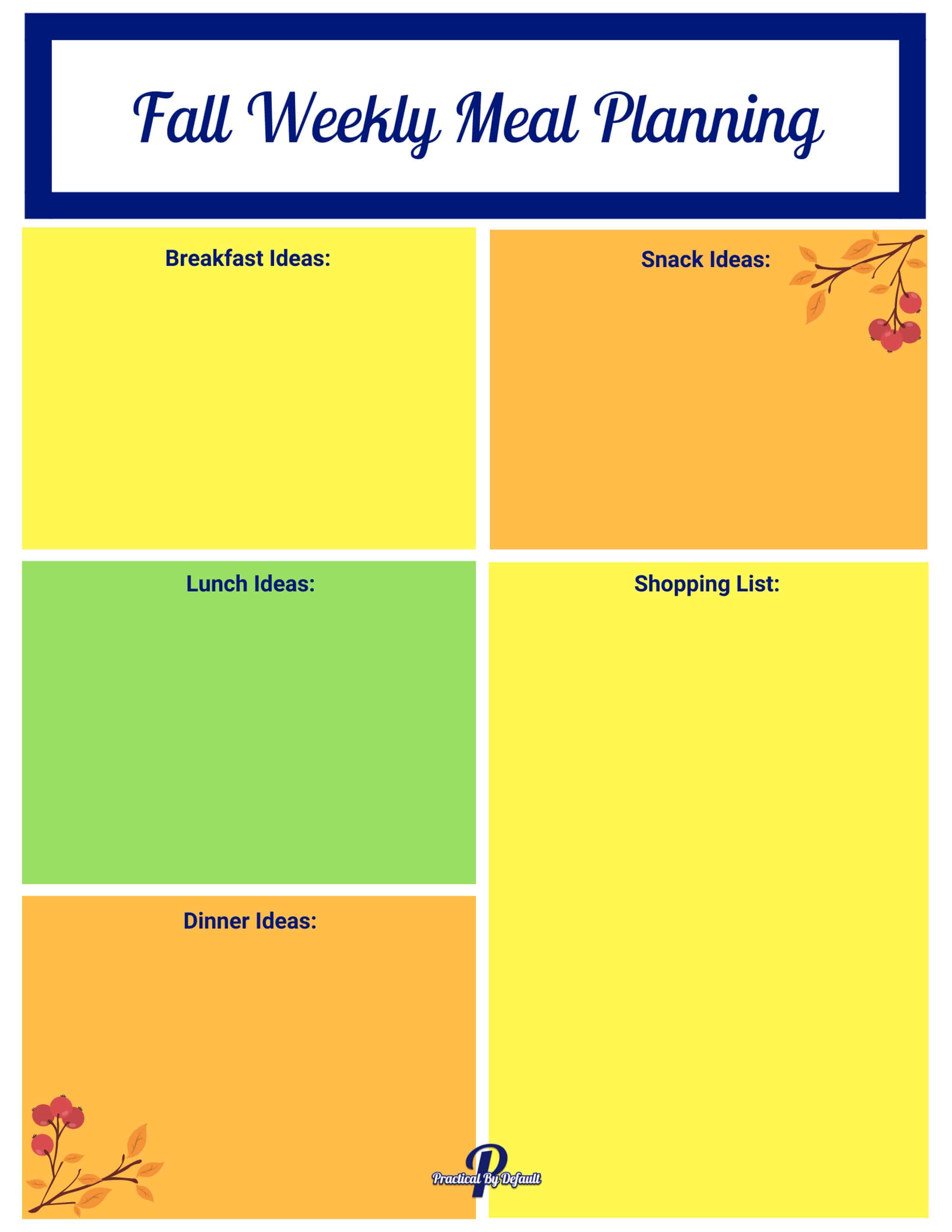 Fall Weekly Meal Planning Sheets
This fall meal planning pack is perfect for meal planning. If you need ideas check out our Instant Pot Fall Recipes here.
This pack includes 4 pages of meal planning sheets.
Do you have a favorite Instant Pot fall recipe the whole family loves?
I'd love to know. Leave it below.
Take care
Jen
PS. Teaching my kids to use the Instant Pot was the best decision ever, trust me it is great when someone else does the cooking. Check out the course I used here.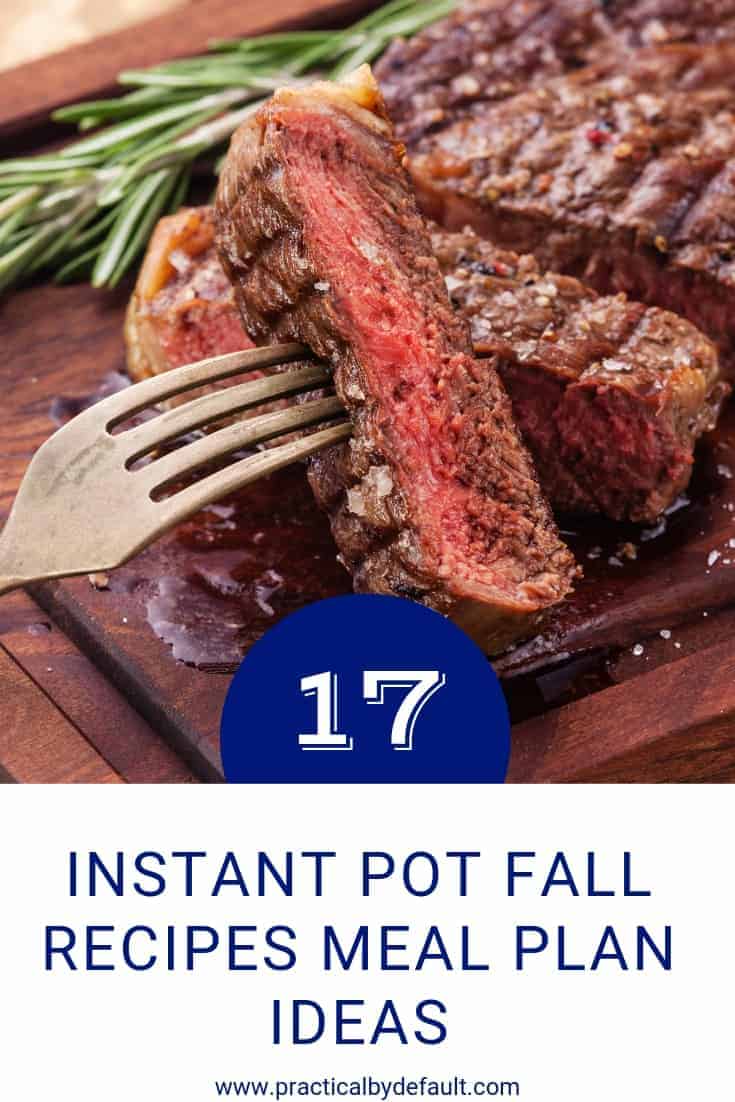 Hi, I'm Jen. I help working parents balance work and homeschooling by providing encouragement, support, and inspiration. You are warmly invited to Join the Online Community Here!