Disclosure: I may receive commissions for purchases made through links in this post.
What's the one thing that every homeschool mom needs? Encouragement.
Funny thing about encouragement. It is easy to give. Doesn't cost a thing and yet…hard to find.
But, what if it wasn't? What if you could find tons of encouragement from different viewpoints at the click of a button?
What if there was a place where 21 moms came together to offer a helping hand?
*for those of you who like to skip reading….Yeah you! lol Jump down to the bottom for the giveaway! And please share, thanks!
Encouragement for you:
One of the best places I find to get encouragement is from other homeschool moms. Why? Because they've been there and done that.
Seriously when you think about it, if you could reach out and ask someone who has gone through a similar situation that you are going through, wouldn't you?
Think of how much they could help you. They would provide:
tips
tricks
a different perspective on the situation
a real life experience
empathy
understanding
they would "get it" in ways others can't.
What if I told you there is a place on the internet where you can find 21 homeschool moms sharing experiences, tips, and encouragement just for you?
[bctt tweet="Ever need a helping hand? 21 blog posts to Encourage the #homeschool mom! #ihsnet" username="PracticalByD"]
One Click=21 Homeschool Encouragement Posts
Meet Amy from Busy Boy's Brigade.
She might sound familiar I talked about her in the post explaining why I bother to blog. Amy hosted a 20 Days of Homeschool Encouragement Party.
Homeschooling encouragement was the main topic of discussion for the month of July Busy Boys Brigade!  So she invited 21 moms to share some  incredible stories, tips, and resources.  shared by homeschoolers just like you.
These moms are homeschoolers just like you, just like me.  They are not superwomen, they are not perfect.
They did choose not to stand alone. What choice will you make?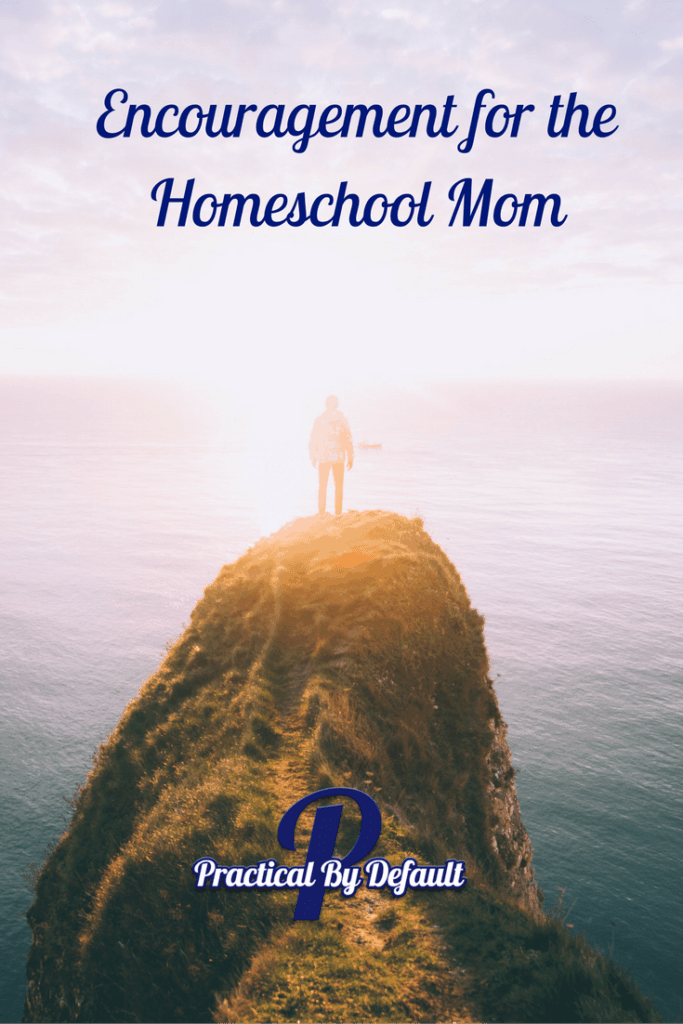 The best part of the party was, each of the posts is unique, they were written by women from a wide array of experiences and backgrounds. Reading their stories will help you know that you can survive and enjoy your homeschool life. 
Some of the topics covered are:
There were posts focused on homeschooling small ones, being a first-time homeschooler, homeschooling many children at once and graduating your homeschooler when you don't have a clue! 
I  also offered encouragement for those of you that are working and homeschooling. Check out How You Can Homeschool While Working-Finding Balance.
Other posts offered answers to homeschooling questions such as:
What about times you want to quit? Tips to find joy when you want to quit. 
How focusing on building relationships is so important to your homeschool home.
As we know having a happy homeschool year can be quite a struggle, hopefully, the tips and resources shared help you.
I know many of you are starting your homeschool year so if you need a shot of encouragement, either big or small, be sure to check it out!  There have been so many great posts, you are sure to find something just for you! 
Here is the link again: 20 Days of Homeschool Encouragement Party! (there are over 21 posts!!)
20 Days of Homeschooling Encouragement Blog Party Giveaway!!
To celebrate all the good encouragement and to spread it around a little more we grouped up to provide this awesome giveaway for you!
Here's the list of awesome homeschool bloggers who have contributed to this group giveaway:
Melissa of Soaring Arrows
Dachelle of Hide The Chocolate
Jennifer of Room In The Margins
Jen of Practical, By Default (Hello! That's me!!)
Jessica of Intentional In Life
Kim of The Learning Hypothesis
Forest of Kingdom First Homeschool
Jenn of Chaotic Bliss Homeschooling
Amy of Busy Boys Brigade 
Here is a list of the prizes included in our Homeschooling Encouragement Group Giveaway:
Amazon Gift Card for $60
Teaching From Rest by Sarah Mackenzie
A Gracious Space: Winter Edition Digital Version by Julie Bogart
Homeschool Planning Calendar with Quotes + Printable Event Stickers (digital downloads)
Artist's Loft Fashion Journal
Smitten Book Club (Christian Romance)
Adult Coloring Book + Coloring Pencils
Best STAYcation Ever eBook
Homeschool Planner (digital download)
Exploring Creation Field Trip Journal (Apologia)
The Ultimate Homeschool Planner
(Yes, we are offering a few homeschool planners. This giveaway gives you the chance to
check out a variety & see what works best for your family-or for different years!)
The giveaway includes over $135  in prizes, including a $60 Amazon gift card.
To enter here:
Linking up with Homeschool Nook! / Inspire Me Monday-MB / Motivation Monday /Finishing Strong Homeschool Linkup /Wonderful Wednesday /Friendship Friday