Disclosure: I may receive commissions for purchases made through links in this post.
If you are anything like me "busy" is one of those descriptive words others label your life. You laugh and then keep running because let's face it, You ARE Busy.
Do you ever struggle with being so overwhelmed with work, home, homeschooling, marriage, finances, that your quality of work suffers?
You know it is important to slow down. You wonder, "Is it really possible, though, to cut back or slow down? How do you know if what you are doing is what needs to be done, or if you are doing too much?"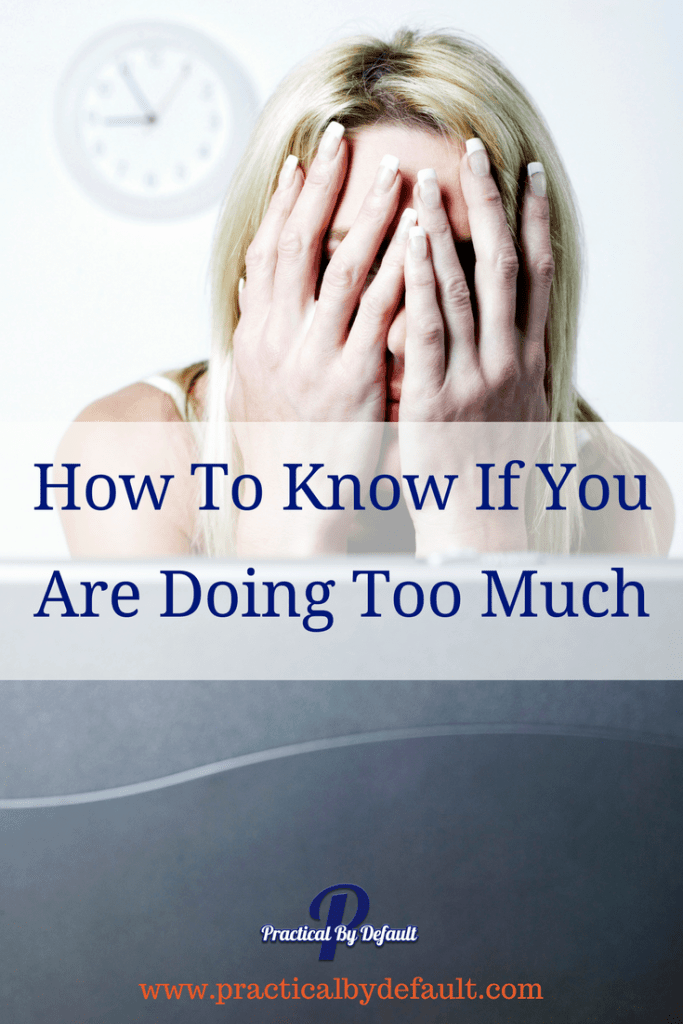 Let's take a good look at the two main areas of our life, work and homeschool.
By looking at the choices we make we can figure out if there are areas we can cut back or not. We can also find out if we are doing too much OR exactly what needs to be done to get by.
Choices We Make:
Choices. We make them every single day.
From what to wear to what to eat to what our kids do. Some we consider no brainer. Other choices we make we treat as such but we really should slow down and count the cost.
I love this quote from Emily on Instagram.

Take a few minutes and ask yourself, when I say "Yes" what am I saying "No" too?
Choices in Your Work:
It is normal to want to provide for our children. I returned to work because we could no longer live month to month on what income was coming in the house.
Each month we were going further into debt. Even cutting back to the basics, no cable, no magazine subscriptions, no eating out, no extras and we were still not coming ahead.
That was not our goal. We didn't want to teach our children that living on credit cards was "normal".
We knew what we had to do. We worked hard, set a budget, stuck to it and yes, I returned to the workforce.
"Not working" may not be a choice for you as it wasn't for me. That said, the decisions we make in our work do belong to us.
A few choices you might need to make are:
How many hours you work.
Commute time.
Limiting your work-at-home schedule.
Working overtime.
Working fewer days but longer hours.
Take a moment to consider why you are working? Are you still reaching your goal? Or have you gotten distracted from your goal and gotten used to the extra money? Are you doing too much?
Please note, there is nothing wrong with extra money, but if working extra unneeded hours is making more stress, cutting into your family time or causing you to burn out-you may want to consider a change of pace.
To Do: Take time to sit down and discuss as a family what your financial goals and see if you can make any adjustments to your current budget. You may discover ways to cut back on your work load and free up much-needed time.
Choices in Your Homeschool:
Homeschooling is getting more popular, which is great.
The downside is a quick search in your best friend google and you are buried with a million ideas of what you need to be doing.
Add to your already hectic busy schedule the "hands-on" curriculum, fun project with all the extra activities that the freedom of homeschooling allows you pursue and your time is filled beyond belief!
Teaching your children is important. That is your job.
However, homeschooling is a marathon, not a sprint.
Repeat after me:
You do not need to rush around doing "all the things" every single day.
Got it? Good!
There is more than one way to do this homeschool thing and the very freedom of homeschooling is meeting your family where you are at. So use that to your advantage. Do what works for you.
How do you know if what you are doing is what needs to be done, or if you are doing too much?
Click To Tweet
How do you tell if you are doing too much in your homeschool?
Ask these questions:
Are you feeling overwhelmed on a regular base?
Are your children mentally fried by the end of the school day?
Does it feel like your homeschool day is never going to end?
Is there a lot of repetition?
Do your children have free time?
Did you answer "Yes" to any of those? No worries, you can fix this problem with a few simple adjustments.
A few adjustments you could make are:
Try semestering. Divide your year into 4 sections. Try doing Math for one, History for one, Geography, and Science.
Rotate subjects. Do 2 days of history a week, 2 days of science, 2 days of electives.
Look over your list carefully. If your child has reading, but is reading in science, reading in poetry study, reading in math. Do you think they are meeting that requirement through other studies?
Get creative. If your child is on a sports team why not count that as Physical Education? Piano Lessons as Music Credit?
Use Unit Studies to cover more than one subject at a time.
Yes, different states have different requirements as far as what subjects you must teach along with how many hours per day you must teach, etc.
If you are unsure then ask veteran homeschoolers in your area or in your Facebook Groups how they manage to meet those requirements and yet still have time for other activities? They will be happy to help!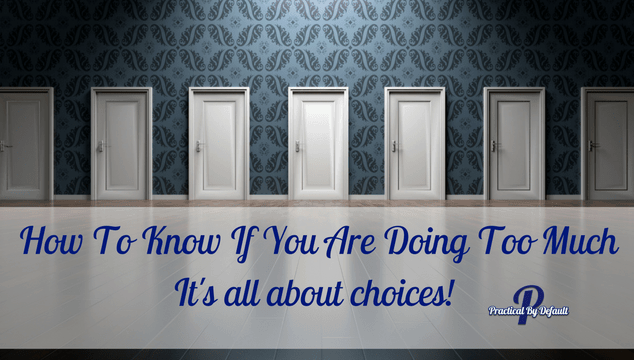 Choices in Socialization:
Regardless of what others may think we know that few homeschoolers are ever actually home.
It is easy to fill up any free time we do have following the interests of our kids.
Yes this is great, but…when you find your self exhausted, stressed and rushing from "one super awesome thing" to another you just might want to reconsider the choices you've been making.
Questions to consider:
Does your child need to be involved in every single co-op, book club, science club, STEAM library adventure etc. that is available?
What about hobbies? How many is "too many"?
Sports teams? Art classes? Are you doing too much?
Yes, these activities are fun, but what's the cost? How much time will it take? How much money? And lastly, what are you taking away from?
Yes, our kids need friends but they also need YOU.
Also, keep in mind your child.
Do they thrive being on the go all the time? Or do they need rest time? Chances are the more stuffed their schedule is the more exhausted, stressed and emotional your child may be.
To Do: Take time to sit down and discuss as with your child their interests and hobbies. Pick one or two to focus on at a time.
Life is Busy.
Yes, my life is busy. Yes, your life is busy. But maybe it doesn't have to be soooo busy. Maybe you don't have to do all the things.
So, go ahead look at your schedule. Set aside a few moments to really look at what you are doing and the choices you are making, as an individual and a family.
Ask the questions above and make the changes you need to make. You just might discover you are doing too much!
That's okay because now you know how to fix that. 😉
Take Care,
Jen
PS. Doing too much is one thing, butttt…if you are running around like a chicken with your head cut off and drowning in everyday tasks of trying to put one foot in front of the other…then you may be experiencing survival mode. It is not fun but you can over come it. Read 9 Signs That You Are In Survival Mode And How to Get Out