Welcome to the monthly wrap up, I am so glad you have joined me. If you are new around these parts double welcome! I am sharing some of my favorite things of last month, what we've been up to along with your favorite reads and some of mine.
Won't you grab a cup of coffee and join me?
*This post may contain affiliate links! 
This last month we lots of snow. Oddly the most decided to show up on the first day of spring. My son says, "Welcome to Canada where our spring is more winter than our winter is!"
These were created after the blizzard before the ice and storm warning. One is from Minecraft can you tell?
Also, teenagers are so funny!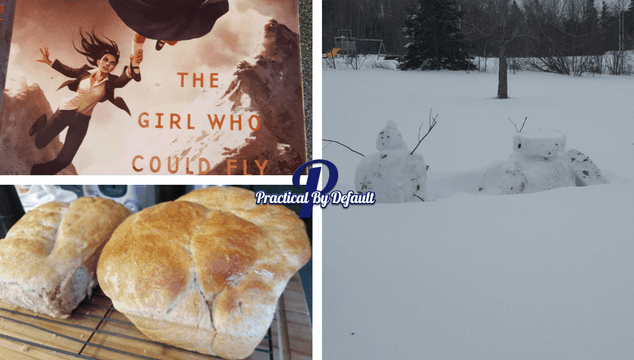 We ran out of bread the other week, hello raising teens? So I grabbed this recipe for Honey Wheat Bread and changed it a bit you know me! We watched the videos mentioned in this Kitchen Science post to learn more about yeast and baking soda while it rose.
It was so much fun watching the kids follow the directions or fail. I stood back and watched it all. The bread turned out great and disappeared quickly as I expected.
What does bread, minecraft and cards have in common? My homeschooling life!
Click To Tweet
My husband and daughter had a "date" they went out for supper and a movie.
This is so up their alley which was great because it meant I got to stay home and have a "date" with my son. We ordered pizza for me and donair for him. We chilled out, ate, and talked about what we were going to do. He got a new card game and so we played that.
Then we watched Finding Dory, which resulted in me going around saying "DESTINY" in whale-speak for a week because I am a bit nutso like that. 😉 He chose that because I had not seen it yet, isn't that the sweetest?
Everyone had a blast. It doesn't happen often but when it does, it's awesome.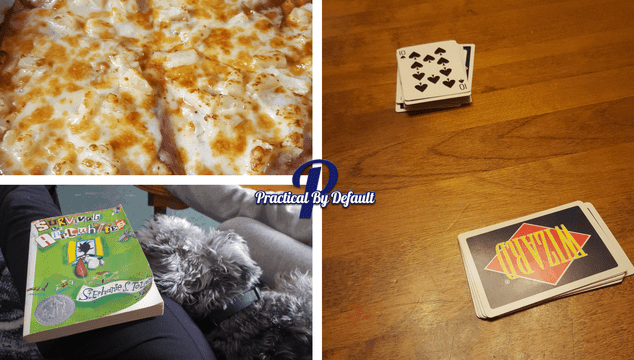 Books we read!
After reading Jodi Lynn's post on books for homeschoolers I came home with a bundle from our library.
Some the kids dug right in, others they read the back and were like, "pass!".
Here are the ones we loved:
What have you read this month? I'd love to know.
Readers Favorites of the Month:
I love seeing what readers enjoyed the most, thank you to all of you who visit, share and comment!
Here are the favorite reads from this past month:
25 Easy Lunch & Snack Ideas For A Busy Homeschool Mom Finding lunch ideas seems to be a struggle we all have. Be sure to check out the extra ideas in the comments from other readers.
How to Beat Writer's Block for Teens With Prompts No one likes writer's block. Use these tips and prompts to help your child overcome the blank page and have fun writing. The download has 30 ideas total!
How to Navigate the Homeschooling Highway One of my all time favorite books about homeschooling ever. Homeschooling can be hard, lonely, confusing but this book is like the map to help you and your family survive.
My Favorites of the Month:
These posts are not necessarily new but ones I read this month that I loved.
Being a working mom in an online world we hear and feel so much of this. I just want to be me, in my own small way. Love this post: What if All I Want is a Mediocre Life?
I have heard of a vision board for blogging or designing your brand, I have NOT heard of one for your homeschool. I was super excited to see this post about how to make a Vision Board for your homeschool. Grab the printable to make it easier.
One of the things I swear I repeat over and over again is to make your homeschool for You! This is a great video from Amy about how homeschooling is like a salad bar. Super cool!
How was your month? I'd love to hear below!
Read past months here: Our Monthly Reviews