Welcome to the first Coffee monthly round up of the year!
I am so excited you are here. So please grab a hot drink and join me.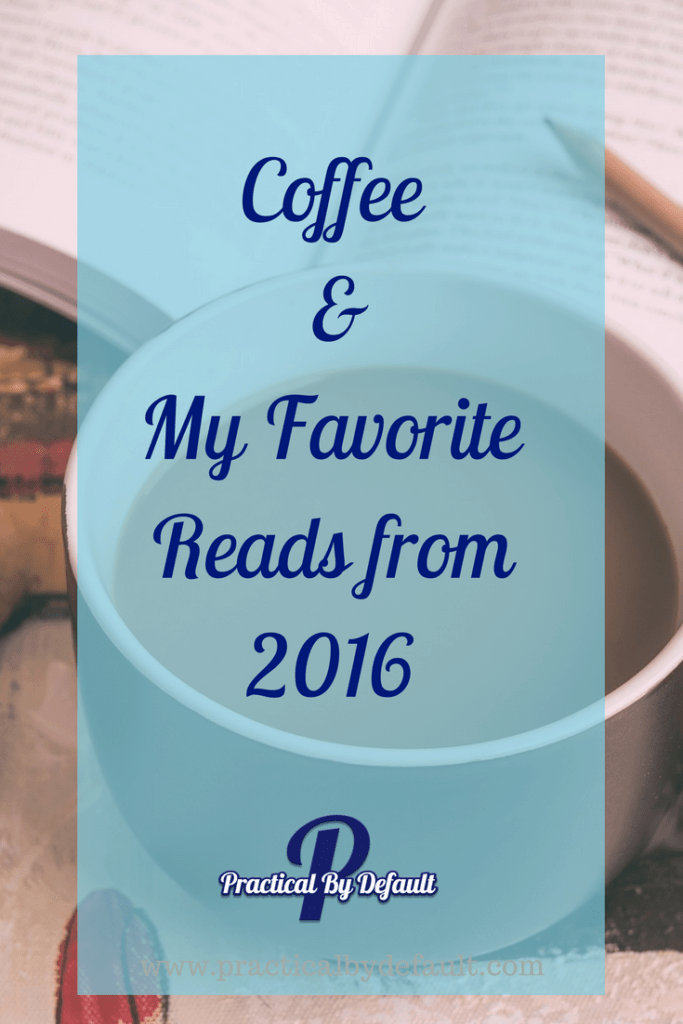 This month as been long. Every single day I have said, "Wow, this was a long day." I think it has been due to the dark dreary weather and the lack of snow overall. Snow is pretty, white and mainly bright.
Yet, this month it has fallen and melted away so much so that it is seriously messing with my head. I had so many plans to enjoy the snow this winter like going sledding with the kids. I'm not asking for snow but….ya know?
For the first coffee break of the year, I wanted to share a few of my favorite posts over the last year I read and enjoyed for various reasons. So grab a drink and get ready to dig into and meet some amazing ladies.
My Favorite Reads 2016:
I have read and met so many amazing writers this year that I felt daunted by the list of favorites I had saved from the last year. Today I am sharing just a few of the ones I had listed.
Mom Encouragement:
Why You Are Not a Bad Parent.– A favorite read of mine because I am tired. I am tired of repeating day in and day out the same things over and over again. "I'm tired. My guess is if you're a parent, you're tired, too."
Adulting: It's hard – For the days I feel don't feel like being the adult, I want the nap, the cookie and to throw a fit. For the days "It. Does. Not. End."
Dear Homeschool Mom Who is Failing –  "You, my friend, have not failed. You may need some organizational help, but you are not failing." More encouragement for those days when you swear you are doing everything wrong.
Silencing Shame and Embracing Good Enough-For those days when nothing goes right and you get so mad because you just don't have it together. "I feel like a failure. Bad mom. Disorganized mom. Lousy mom who can't keep up with a simple retainer or a child's mess in a bedroom or appointments for kids or schedules or schoolwork or housework or meal planning beyond one good week or anything at all when it comes to motherhood."
Homeschool Moms: the Fat Girls At Prom – I have shared this before but here ya go again in case you missed it the first time around. " I can't help but feel sorry for these folks and all they are missing, because sometimes the fat girl in the room is more comfortable with herself than the one's who are judging her." 
Sharing my favorite reads for homeschool encouragement.
Click To Tweet
Homeschool Encouragement:
4 Arguments Homeschoolers Need to Stop Having – "We anticipate that our common ground will result in support of our efforts to educate our children as we see fit in a world that thinks we're doing it all wrong." Please stop having these arguments.
Spark Schooling: How to Light a Fire In Your Child – What works for some may not work for others. Jackie hers shares how to flame a spark without putting it out. My favorite part was the reminder to listen to our kids, not just hear. "Awareness of sparks comes from talking, having conversations, and really listening. It comes from being aware of how I think about my kiddo."
How a homeschooling mindset changes everything – "Homeschooling has broken me, I think. I didn't realize it until last week. That it has broken my brain. That it's broken the way I think about everything." An amazing article about trusting your child. Trust yourself.
10 Areas of Essential Life Skills for Teenage Boys – Life skills are so important for our children. Michelle shares 10 important skills our kids need to learn, yes even the boys!
Haunted by the Ghost of Public School Past? For days the doubts start creeping in. "When things are going well, when I'm trusting my gut and my children, our homeschooling looks nothing like school. It is only when the doubt creeps in that we struggle and start to second-guess… well… everything."
How Can Homeschoolers Handle Being with Their Kids All Day? – The question I see, the question I hear, so here is your answer. "We're all ordinary people, just like you, …."
 A sneak peek at 2017
So those are my picks from 20016. I hope you enjoyed them. I am honestly going to admit I am looking forward to 2017. Why?
Well here are a few post for sneak peek of some of my favorites topping the list so far:
The Day I Wanted to Quit Homeschooling– Have you ever wanted to threaten your kids with public school? Let me warn you that day will come. But…"And I needed to be reminded that they are my world, and I've got this, even when the coffee is bad."
3 Ways My Gifted/AP Education Made Me Stupid– Are you worried your children won't be ready for the real world? "Upon becoming an adult, reality came crashing down upon me, and I realized that no matter how high my IQ was, school had left me totally unprepared for what life is actually like."
It's Because They're Homeschooled: No, Actually It's Not – I can not tell you how many times I hear something said to be about my kids being XYZ. "Or maybe, just maybe, we could stop constantly assessing the way a kid responds in a group and acting like it's something that needs to be fixed or awarded with a gold star."
Low enough to see inside … – I have been this mom. Crying, frustrated and annoyed. To the point where I don't know what to do. Maybe…maybe I just need to get down low enough to see inside.
And that is just a few of what is to come.