I heard about Ebates ages ago. I just ignored it. Yes, I am kicking myself now. I'm going to show you how to set it up to easily and quickly. Set it and forget it. 
As a busy mom finding quick hands-off ways to save money or get money back makes me happy.
What is your favorite way to shop? I do love to shop online. It's just easier and faster!
Even with the shipping costs.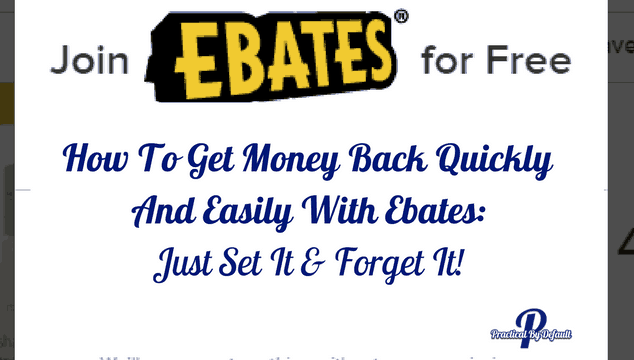 That is WHY I am kicking myself for not joining Ebates earlier!
I always thought it was just another program that was a lot of hassle and took up too much time like Checkout 51.
With the Checkout 51 program you had to make sure you bought exactly what it said, right brand, right size and then take a photo of the receipt just so. Ugh. Then you had to hit a limit to even get paid. Seriously that got old fast!
At least to me, feel free to check it out yourself and decide.
I mean I did it, for a while because saving money. 
But the thought of joining just another program was too much. So I didn't.
Then a friend asked me if I heard about Ebates. I went to brush her off but she said the magic words.
"You save on things you are already buying! Just set it and forget it."
Say what?
Yeah, it's that easy. Real money goes right into your account no extra steps, no taking pictures of receipts, no nothing.
Update: Since joining a few months ago I've gotten $102. 40 back just from buying things I always buy! 
You just shop like you always do and get money back. Seriously. I'll show you how easy it is to set it up in a minute.
It is NOT just for USA shopping either. Canada has their very own Ebates. And if you are like me and shop both USA and Canada, well then you can sign up for both 😛
How Ebates Works:
The first thing you need to do is sign up.
If you are USA based Sign up for Ebates and start earning money!
If you are Canada based Sign up here for Ebates and start earning money!
That's my refer-a-friend link, so thank you in advance for using my link! They have a referral program, so you can invite your friends too and earn money when they sign up and become active users. Things like that are what keep this blog running.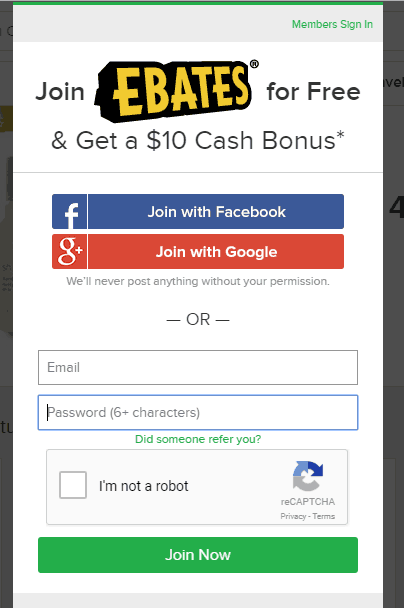 When you sign up you'll earn a 10.00 credit just for signing up if you use my link because that is the refer-a-friend free gift.
How You Get Paid:
When you set up your account you get to decide how to get paid. You can choose your PayPal account or to get it mailed to you.
In Canada, you can also choose to get an Amazon gift card, which is awesome because you earn cash back shopping at Amazon!
I chose Paypal and mail. Remember I signed up for both programs because I shop at both. You can do that too!
I just signed up a little while ago and got a check in the mail already! It adds up super fast on things I was buying anyway.
What I love is that I get paid for things I was already buying from the stores I use and trust and I don't even have to think about it. It's automatic!
Set It and Forget It: Activate the Cash Back Button!
After you fill in your account information you are going to want to do this next step. It is what makes it so easy and quick to earn painlessly.
Activate The Cash Back Button!
When I signed up for Ebates I set up their Cash Back Button in my browser, and also downloaded the app on my phone.
Here is how to do it in Chrome: 
I remember being prompted to add the button but if you didn't or removed it, you can go to the chrome library and search for Ebates.
You'll see it pop up like this, and click "Add to Chrome"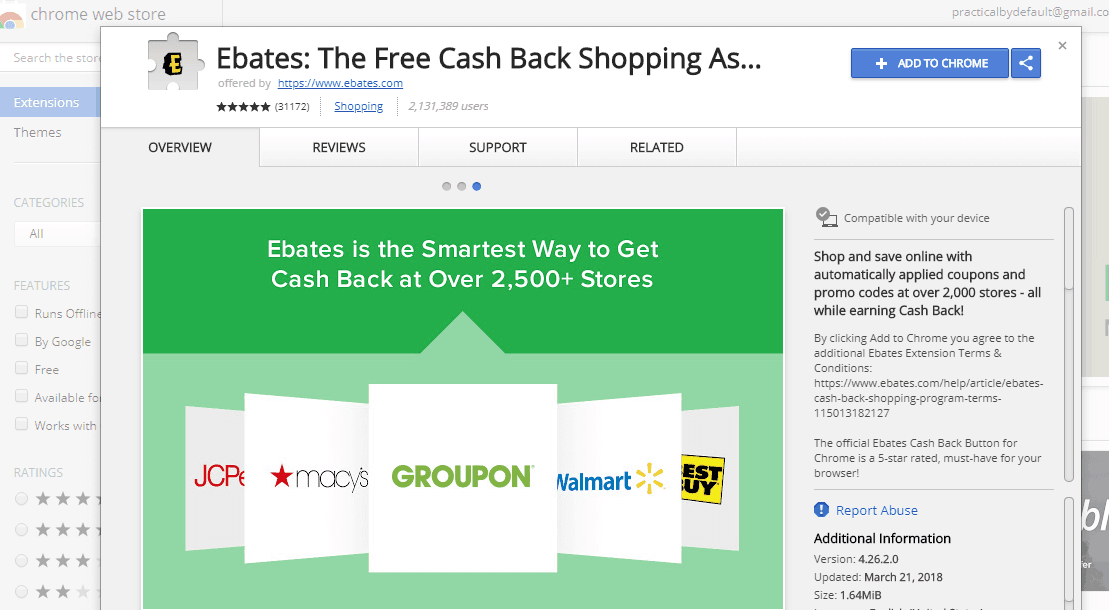 In just a few minutes you should have this window pop up! "Installation Complete!"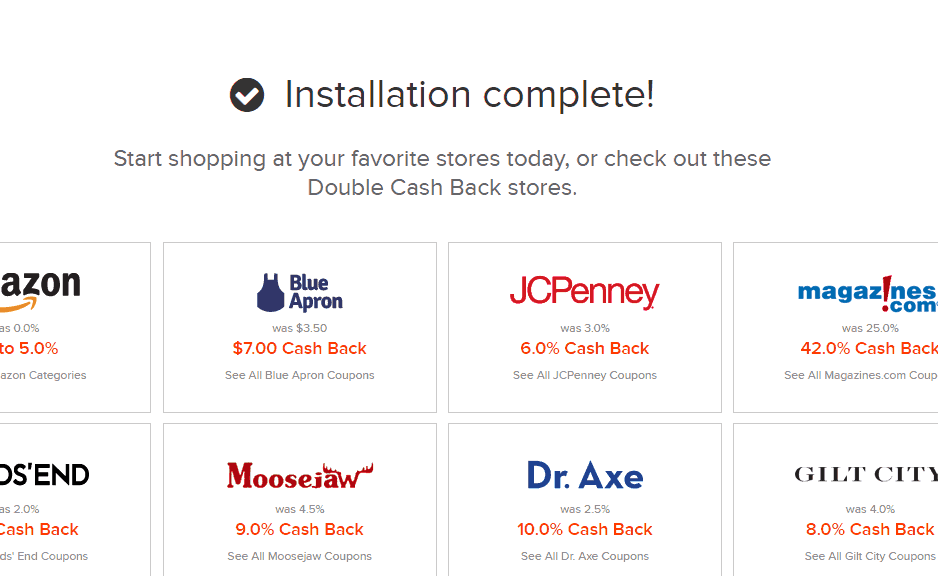 As you can see there are a ton of stores included where you can earn cash back!
After you activate the Cash Back Button, saving is automatic!
You can search your favorite stores and you'll see savings listed in the search as shown below. I searched "Old Navy".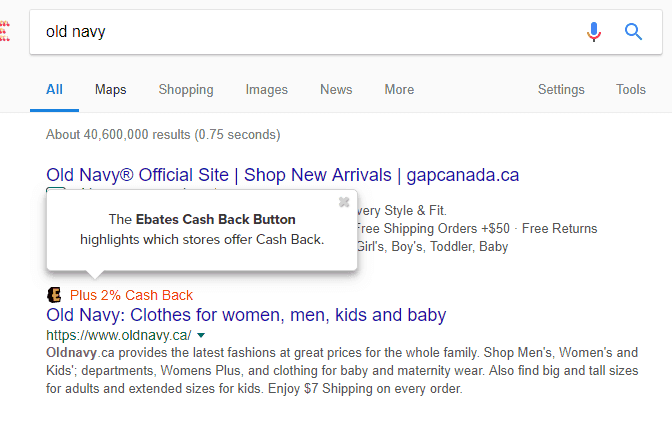 As you can see the Old Navy one pops up all on its own. Old Navy is one of my daughter's favorite stores. They have the best T-shirts for her 🙂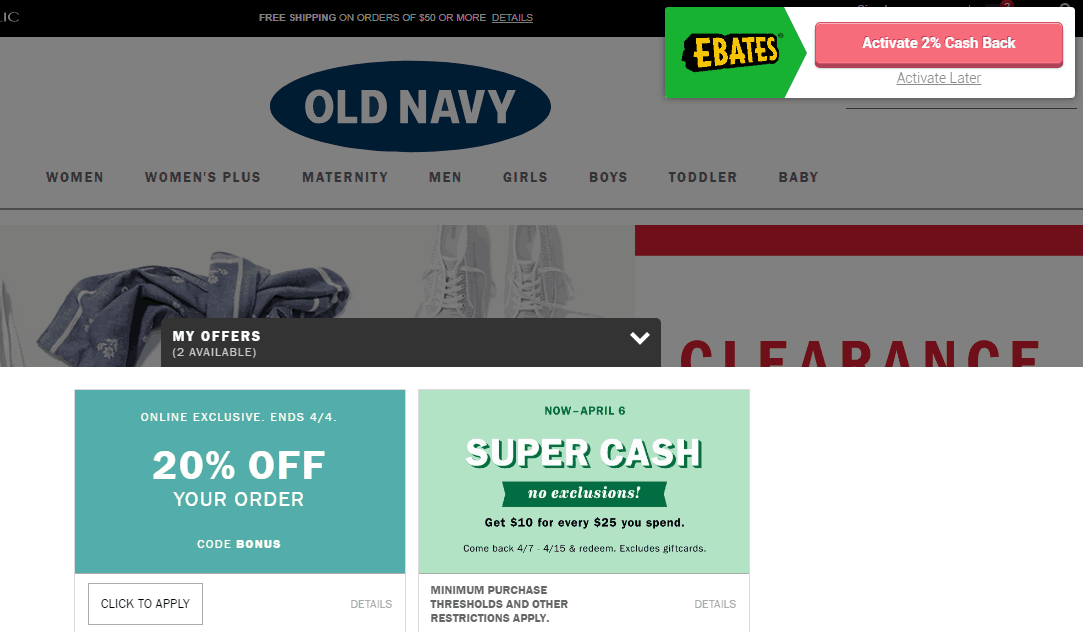 It's a pop up I actually love seeing, imagine that!
Saving at Little Passports?!
I don't know if this is NEW or what but I was shocked to see my favorite pop up on Little Passports!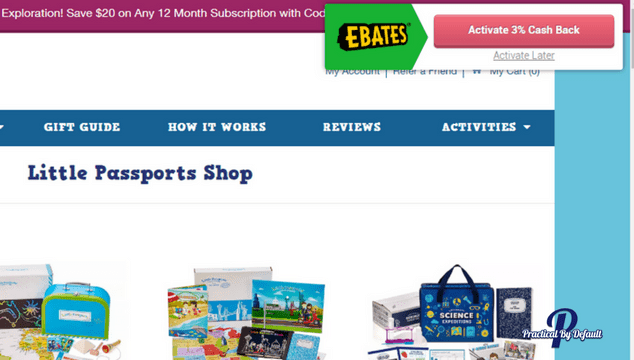 Check it out yourself! We love an use the Science Expeditions boxes for adding in hands on learning fun.
They Even Send You Exclusive Coupons!
Another awesome way to save is through the emails they send you or by browsing the Ebates stores. Although I prefer to just go to the store I am shopping at and use the easy button.
This is an example of one email I received: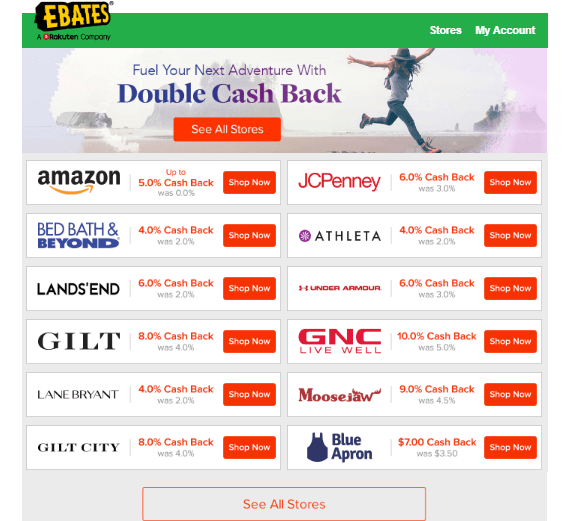 What Other Moms Are Saying About Ebates:
Just don't take my word for it. When I asked members of my Working Homeschool Mom Group if they used Ebates many said yes!
One mom says she made "$67 last month alone." Her favorite part is she "doesn't even have to think about it".
Another says she does most of her shopping online because transportation is limited. Thanks to the Cash Back buttons she's "saved hundreds of dollars over the years on things she had to buy anyway!"
There were tons of other comments too but I'll share this last one because I thought the SAME way. She admitted she "heard about it years ago and thought it was a scam!… I finally gave it a whirl and I'm kicking myself for not doing it earlier!"
I should have done this sooner!
If you have an online businees, you can save on hosting and other things too. Ugh If only I had signed up before I bought my hosting with Bluehost, lol!



And some stores pay a LOT more!
Plus you can get bonuses like free shipping or extra coupon codes when you shop.
Join today to get your $10 Welcome Bonus Invite your friends will get a bonus too when you invite them. Show them how to activate the Cash Back Button and they will thank you!
If you are shopping online, why would you not do it?
You might as well go ahead and sign up now, as you get ready for the next school year and holiday shopping. Why not save and make money back for things you are buying anyway?
If you still aren't sold on Ebates yet take a moment and browse the stores included. You might be surprised to see many of your favorite stores listed, I was!
We buy a lot of our outback hiking and camping equipment online because I can't get a good deal locally. I am kicking myself for the money I didn't get ages ago because I thought Ebates was too hard. Ugh!
I didn't realize how easy it was! Or how quickly it adds up.
Those little things really make a big difference when it comes to getting extra money into our budget. Have you tried Ebates? I'd love to hear what you think of it!
Take care,
Jen
PS. Don't forget to activate Cash Back Button in your browser. That makes it "Set it and forget it easy!" You can earn money without even thinking about it.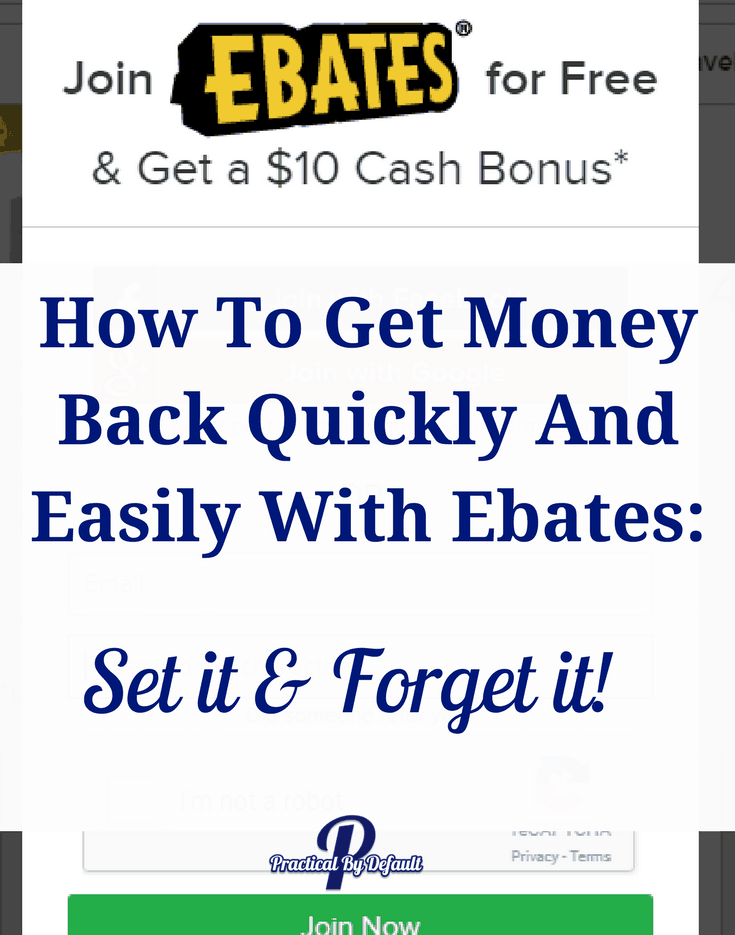 Hi, I'm Jen. I help working parents balance work and homeschooling by providing encouragement, support, and inspiration. You are warmly invited to Join the Online Community Here!