Welcome to the Blogging Tool Box!
As a work at home mom I appreciate tools and resources that make my job easier. I created this resource page filled with tools I love and use.
Before digging into the awesome resources I know and trust, an important disclosure:
Some of the links below are affiliate links, which means that if you choose to make a purchase, I may earn a small commission. This comes at no additional cost to you. Please understand that I have experience with all of these resources and I recommend them because they are helpful, useful, fun or I just fell in love with them. As always- do what is right for you!
Keep checking as I will be adding to this page as time goes by, I will also edit to remove ones I no longer feel work for me. Thanks!
Websites/Courses:
SEO for Beginners from Pajama Affiliates. I invested in this course because SEO can seem to be mind-boggling to a new blogger.
E-courses are my favorite due to the fact that I am busy, and I can't usually arrange to "show up live" for webinars etc. These are great because I can do them when I find the time. Below are ones I have taken and totally loved!
Shannon's WP+BFF 5 Day Website Challenge -She walks you through each step, I love that she doesn't just say "Do this." and leave you to figure it out on your own, amazing video's and super helpful! Free!
WP+BFF Academy-Learn how to get your business online without losing your mind. Ditch your developer and do it yourself!
WordPress Protection Package: I have and love this. When your business is online you need to protect yourself. So think of the WP+BFF WordPress Protection package as your website insurance policy!
How To Start A Blog– Super Helpful site with lots and lots of video tutorials! Free!
Light It Up Challenge-From Camera Shy to Camera Confident in 30 Days
The Crown Fox – Has this amazing one-week branding, before this I never really "got" what branding was before taking this course.  Free!
Nathlie Lussier has a great 30 Day List Building Challenge – Lots of ideas! Free! (still working my way through this, which is what I love about email courses!)
Ardelia Lee has a great course for bloggers called Write Marvelous Posts, click here to read more about it and sign up! (FYI the worksheets are AWESOME!)
Mariah Coz provides an informative, heavy hitting 10-day email course. Check it at Femtreprenuer. *Mariah is awesome, but uses mild language, so be warned. Thanks!
Social Media for bloggers is a must, here is a great e-book for you for free: strategistcafe.com
Krista has a great 8-day course for free and I love her post on how to create a start here page. Which, I now have! Yay!
Linky Parties are amazing for new bloggers. Here is a great post on the technical side of joining one: How to Join a Linky Party
Blogging toolbox is open! Come see what's inside!
Click To Tweet
Themes:
I upgraded to the Genesis Framework which has helped speed up my site and let things load quickly. Click here to download The Genesis Guide for Absolute Beginners (PDF – 1.4 MB)
My Theme is Lifestyle Theme.
Plugins:
Social Warfare – Amazing social sharing plugin. You can customize it for your site. In Love!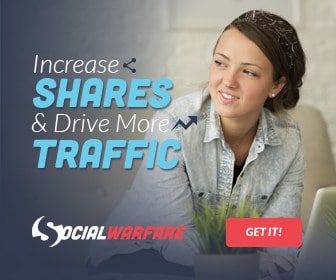 EZP Coming Soon Page -This page was so easy to set up and design. I love that it collected emails and counted down. Free!
Simple Author Box -Exactly what it says, easily adds the little bio at the bottom of posts/pages. Free!
Sumo Me -A nifty little thing that adds the share buttons on the side.  Hopefully, they will help you find it easy to share anything you find useful. 🙂
I used Sumo Me until I purchase Social Warefare.
PopupAlly– Collects emails for you, in hopefully non-annoying ways. I love you can set the pop-up not to show again to readers, and only on certain pages. Lots of customization, easy to use. Free! You will see it live at the bottom of this page. I currently use the embedded form.
Milo Tree – This cute little slide in. It is on the right of this blog. Unless you closed it- I set it so it only shows up so many days as to not drive readers crazy. 🙂
Linktr.ee – New tool for me for Instagram, I use it because I hate changing the link a million times. This with tool you can just log in and change it in the website if you like. You can see it in action here.
Must Have Planner:
MailChimp -free emails, you can design yourself!  For a great free video walkthrough of how to set this up, Click here to learn from The Nectar Collective, which I found on Pinterest.
Mailerlite – is a email service provider, really great for setting up e-courses like my Free Goal Setting Course.
Photo Editing Programs:
Stencil: The fastest image maker ever. Seriously so easy to use and you can send it out the social media platform of your choice!

Canva -Photo editing, making posters, image's and more for IG and Pinterest. Has a great walk through, Free! (you pay for some photo's, background etc. 1$ each if you like) Just to let you know this post here has 7 ways to use Canva!
PicMonkey -Also for photo's, overlays, etc. Free!


Chrome Extensions:
Hex Color Codes are used for many things, use this site to find out what some of them are.
ColorPick Eyedropper-This is a free extension to those that use Chrome, It is free, and helps with picking out the colors!
Stencil is also has a Chrome Extension making it even faster and easier to use!
Grammarly: This is a free online tool to check your spelling, grammar and contextual use of words anywhere you write online! Try it FREE! Or read my review. 


Pinterest Schedulers:
Tailwind – For scheduling pins for Pinterest! I just started using this and I love it. Use my referral link for a month free worth! Try Tailwind for Free  First 100 pins are free.
BoardBooster : Great tool for Pinterest, Pin once and forget it. Also great for sharing others content. I have used this walk thru to set it up personally, from Kelly which is amazing. After you sign up for an account check out her post!
Photos:
We all know how important photos are for a blog post. However getting the right ones can be hard especially if you are not a photographer at heart.  The sites below are places you can find photos to use on your blog.
Please note: Each site has the right to change the Terms of Use at any time, so although it might be CCO right now, doesn't mean it hasn't changed. It is YOUR responsibility to double check before using any image.
Pexels Free stock images, you can download various sizes.
Pixabay -Same as above, a great site for free images.
PicJumbo -Some are free, as well as some are membership only. Images get emailed to you if you wish.
Magic Mockups – Is really neat, you can show what your item would look like "in real life"
FreeStock.org – Various sizes.
Stuck or not sure how to use these sites? Check out Kelly's post on creating images the easy way here for help!
Creative Market: Awesome places for fonts, photos, clip art and more.
Please keep checking back for more as I update often! Pin Me! 
Related Posts:
Self-hosted Blogging-How I Survived the First Month
Sneak Peek Behind the Scenes: Features, E-courses and More
10 Things I've Learned About Blogging- A Newbie's Perspective!