Welcome to the monthly wrap up, I am so glad you have joined me.
If you are new around these parts double welcome! I am sharing some of my favorite things of last month, what we've been up to along with your favorite reads and some of mine.
Won't you grab a cup of coffee and join me?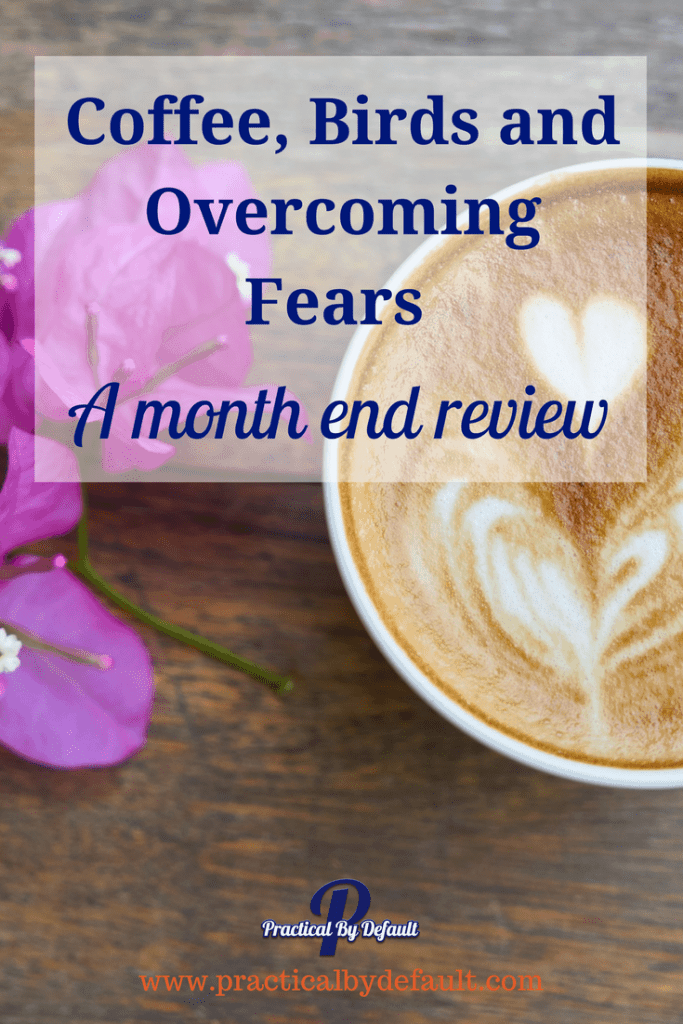 This post may contain affiliate links, thanks!
Bird watching with a side of snowflakes:
Yes, you read that right, more snow. We had snow fall right up to the 23rd. Thankfully it did not stay.
We had a few nice days which lead to outside days for the whole family. We cleaned up around the yard and met some of our furry and feathery friends.
This in turn lead to a change in my daughter's art this month as we are building and creating bird feeders in our backyard and drawing, coloring and fact checking the birds we meet.
A few of the resources we are using right now:
Backyard Science– for the bird feeders and bird study
Stokes Beginner's Guide to Birds: Eastern Region (Stokes Field Guide Series) – The first bird book I've ever own. You find the birds by identifying their colors.
Peterson Field Guide to Birds of North America (Peterson Field Guides) – Awesome resource for fact finding.
Notebooking pages for coloring and fact checking. Since I have a lifetime membership I pulled from various packages. These are the different sets we used:
You can read how this turned out and how we explored birds using notebooking pages!
Sick Days:
My daughter had a few sick days which made me question how sick days change your homeschool.
In this video I talk about how as a working mom you really only have so many "days" to do school. The time allotted isn't always as flexible as others. Therefore advice often given of "making it up later" doesn't always work and yet we need to be considerate of our children and take care of ourselves.
Her brother was adamant that she rest, sleep, stop doing school as much as she was determined to do the opposite. While I try to let them make their own decisions we did talk about how the body heals and needs rest to do so.
She finally crashed on an old mattress on our living room floor. As you can see above, this is what homeschooling in a small space looks like 😉
There is so much I love about this photo. From her brother bringing her all her stuffed animals and the fact at age 13 she still loves them.
To the dog hiding in there somewhere along with the books she had to read.
In case you are wondering they were: Roald Dahl's the Twits and Fantastic Mr. Fox, L. M. Montgomery's Emily of New Moon, Misty of Chi , Little House on the Prairie. Those are just the ones I can see!
Oh and of course the laundry basket I didn't get to until the next day! 'Cause I am awesome like that.


Overcoming Fears:
This month I shared a secret many of you did not know. That at one point I was absolutely terrified of videos and I hate cameras. So much so that I didn't even have a photo of me as a profile photo. I had super cute sneakers instead.
You might not think that is such a big deal but the point of having a photo of me is so that you can see I am a real person. Wrinkles, big nose, and all. (ha!)
The thing is, do you really want to talk to sneakers? Do you feel sneakers understand when homeschool burnout hits? Or when juggling working and homeschool is just a never ending battle, do you want to vent to sneakers? Probably not.
So I had two choices:
1. Duck the fear, pretend I was supermom and go on doing my thing. Head safely stuck in the sand.
2. Work hard to overcome them.
I choose to show my kids by example that fears, although perfectly natural to have, can hold you back from reaching your goals.
I really love connecting with you. I didn't want my fears to stand in my way.
So when Niamh had a free video challenge to show me step by step how to overcome my fear in a safe supportive environment, I decided to take it.
This challenge changed the way I see video. I stopped expecting that I had to be perfect, have all this technology, editing software etc in order to use video. I no longer want to throw up or pass out in front of the camera which is always a bonus right?
I saw the benefits of my kids watching me overcome this fear. ( I talk about that in this video! Don't forget to subscribe so you don't miss any new videos!)
Join us for coffee. Sharing what we learned this month including birds, fears and more!
Click To Tweet
Looking Forward: New Challenge!
In May I am taking her new challenge called Shine. With life going nuts I got a bit out of practice and so I want to refresh what I learned in previous ones.
The Shine Video Challenge is a 10-day Free challenge to help you learn to love being on camera, and discover how to create great, simple, yet powerful low-tech videos!
Here is how it works:
Each day of the challenge you get a recording tip to help you frame, light, and get the most out of your video equipment (even if that is just a smart phone!)…
AND you get a prompt so you know what to talk about!
Then you record a 2-minute video and share it in the private Facebook group with your special support circle.
This way you can practice and learn in a totally safe space!
If you want to join me, It's starting on Wednesday, May 3rd… so jump on in! Click here to join the same group as me! 
Looking back favorite reads of the month:
I stumbled across so many great posts last month is was hard to narrow them down but here we go!
Do you like podcasts? This is an Ultimate List of Homeschool Podcasts.
Let me guess. When you started homeschooling you thought everything would be perfect, right? Sorry but no. Here is a great post about The Homeschool Day No One Ever Talks About.
Lastly tis the season of "all the things" the recitals, plays, art exhibits etc. You are probably invited to every single one of them and hey there is only one of you. This post has 5 great tips on how to deal with them along with her usual sense of humor.
Bonus: Anyone have StarWars Fans? May the 4th is soon and you might want to check out these awesome resources:
Readers Favorites Were:
I love seeing what really connects with other homeschooling moms.
Here are the most popular posts from last month:
Next month I am getting ready for next year. It will be about planning, writing end of year reports and more. As in, if you need me I'll be under a pile of paperwork with a cup of coffee..or three.
How was your month? Let me know!
You can read past reviews here: End of Month Reviews