One of the biggest challenges of Homeschooling and Working is finding curricula that will work for you and your family.
Below you will find a list of curriculum resources we personally plan to use for C for Grade 10.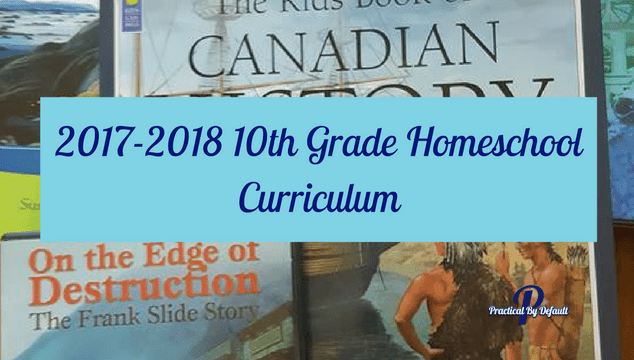 *We use affiliate links, please read my disclosure policy for more information. Thanks! 
Our 10 Grade Homeschool Curriculum
Math:
Algebra 1 (the last few weeks)
Knowre for supplementary work.
Language Arts:
Writing with Skill. 2nd half
Science:
Physics
Science Expeditions and anything else that catches our attention.
History:
Canadian History Visions and Voices Textbook along with the Country Notebooking Pages. We will use Canadian Flyer Adventure books and Dear Canada books as well.
Physical Ed. and Health:
We are pretty active family and will be aiming for 30 minutes a day. These will include swimming, skating, mountain biking, hiking, and shoveling snow.
Health we will be using Physical Fitness: Looking Good, Feeling Good as our spine.
Cooking:
Meal planning, grocery shopping and cooking of one dinner meal a week.
Foreign Language:
Breaking The Barrier French along with Duolingo.
Reading list:
This will be updated as he reads the books.